The highs and lows on the road to 3x3 world's success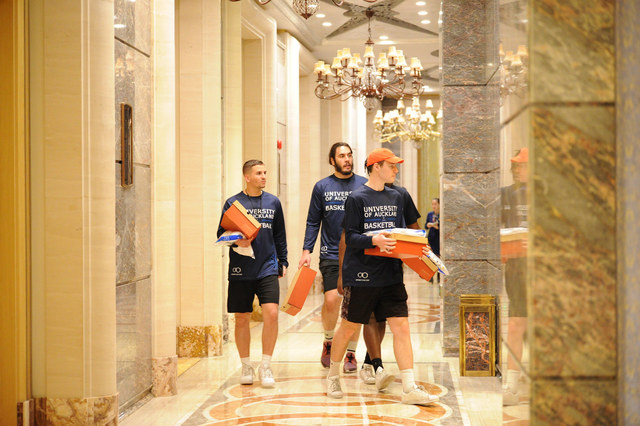 I was 15 when I played my first game of basketball for Rotorua Boys' Senior A team. I felt nervous, excited, ready. Coach says I'm starting this game. We get on the court, lose the jump ball. Defence, here we go, lock them down, get a stop (at least that is what I was thinking). It went a little different, they shot the ball, it missed. I went up for a rebound and somehow managed to tip the ball into their hoop. My first bucket was in the wrong hoop. The coach subbed me out and that was it for my first game, 30 seconds and negative 2 points. I didn't think this sport was for me.
Fast forward to today, November 29th 2018. I've just returned from China, representing New Zealand and the University of Auckland at the 3x3 FISU World University League 2018 Finals. Wow, what an experience that was. For us it started back in April of 2018, with the 3x3 National Tertiary Champs. The winner of this represents NZ in Xiamen.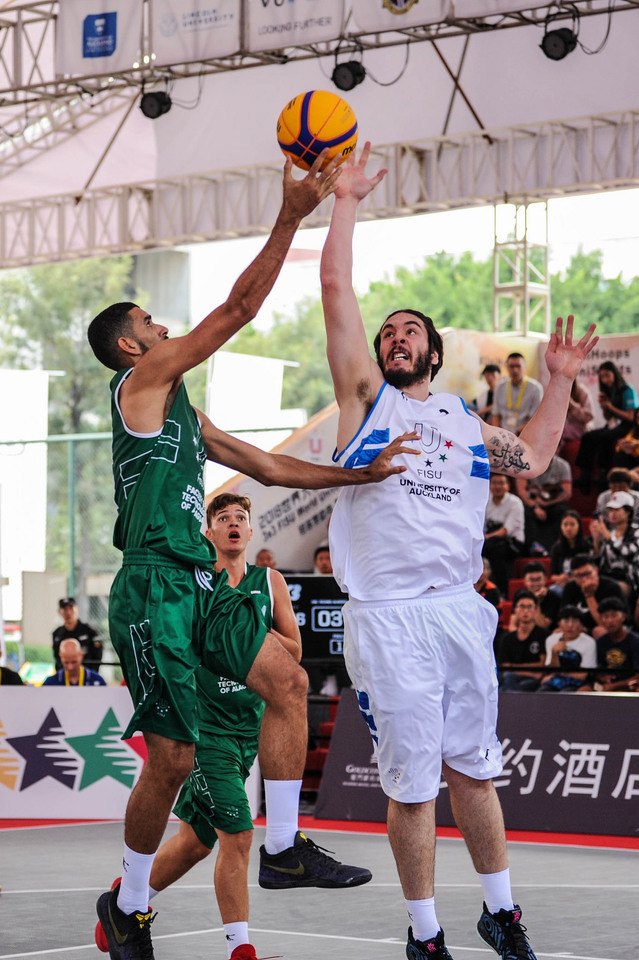 We knew winning this was never going to be easy. The amount of time that goes into preparing for a tournament like this is a big demand for any university student, and when you are trying to get a team ready it is no easy task. And now try getting the same team ready for a world competition during the busiest time of the year..........EXAMS! We had a hard road ahead playing against the best teams in the world and we had to get ready while still studying for our end-of-year exams. Let's just say our lead up was nothing special. We had a few training sessions here and there, when everyone could make it. We knew the other teams were students just like us with the same commitments, so we wouldn't let lead up, or lack of, diminish our confidence.
We arrive in Xiamen at Huaqiao University. The outdoor stadium is huge, the crowd is buzzing – here we go. In our pool we had Brazil, Uganda and Iran - three good teams. We would need to win as many as we could to qualify high and give ourselves a better crossover in the round of 16. We beat Brazil first, gaining some much-needed confidence and realising how much more physical the sport is internationally. Uganda next and we take an L. They were quick and hit shots, we didn't. It is now showing that any team can win this competition and it will be about who wants it more. Our last pool game against Iran was a battle, physical and intense. It was close the entire way, with us coming out on top.
On to the elimination rounds. Win or go home. We didn't fly 15 hours to play 30 minutes of basketball. Check the draw and find out we finished third in our pool which means we crossover with one of the tournament favourites, a Chinese team. We were trailing the entire game until the final minute where we battled to get the W. Onto the quarter finals, we have now achieved more than any New Zealand team previously. But we came to win. Germany were an athletic team that were looking strong throughout the tournament. Again, a close game that left them with the ball with seconds to go being down 1, they take a game winning shot. Our hearts pause............ It misses! WE ARE GOING TO THE SEMIS!!!!!
Canada. We are ready for them; the bodies are tired after our first 5 games. But they are all that stand between us and the final. We came out electric, got off to a hot start but just couldn't hold on as they hit a shot with six seconds to go which we had no answer for. We ended up finishing 4th after another loss to Lithuania in the bronze.
Although it was not the result we were hoping for, 4th in the world isn't too bad. The experience and opportunity we were given will be something that we will never forget. If anything it has just made us hungry for more. Looking forward to what 2019 has in store.
Now I'm 23. I've represented New Zealand on multiple occasions for both 5x5 and 3x3. I can definitely say that I've been blessed with the opportunity to play this sport. Having these experiences makes it hard to look back at my 15-year-old self who was ready to give up basketball because it was too hard, or I wasn't good enough. I am glad that I've been surrounded by people that have kept pushing me to pursuit my goals. I think this is the sport for me.
Shout out to Lis, Sam, Shay and Tiwai for a mean tournament #drip#straightfaxx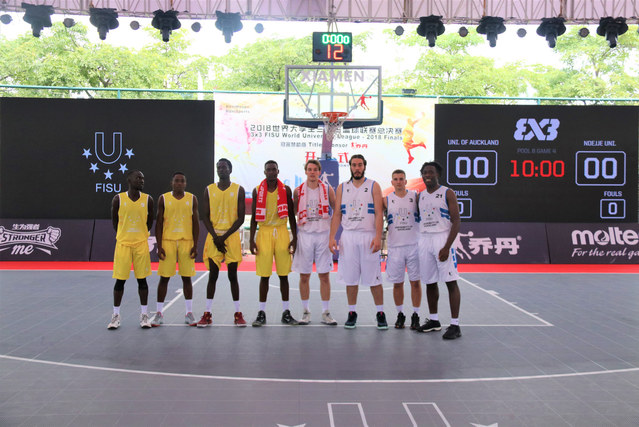 Zac Easthope is studying part-time towards a Bachelor of Health Science majoring in Geography at the University of Auckland. He works full-time as Rec Centre Administration Manager there too and as part of that role he often helps the UoA sport officers with UTSNZ national tertiary champs preparation. To him, being involved in sport never feels like work!
Zac is also a representative basketball player who has played in all UTSNZ basketball championships so far – both 3x3 and 5x5! His talent has taken him to China, America, Australia and Japan to compete.
As one of the founding representatives of the UTSNZ Student Athlete Commission, Zac has made a contribution to the development of tertiary sport in NZ.
Posted: Monday 3 December 2018