NZ contender for inaugural FISU eSports Challenge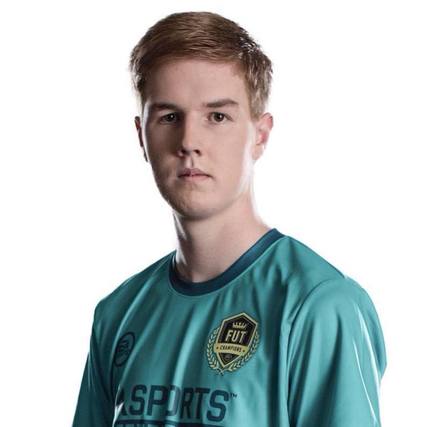 My name is Campbell Knowles, I'm from Tauranga, New Zealand and I am in my 4th year of a Bachelor in Management Studies degree majoring in marketing.
I first started competing in esport when I was 16 at a local LAN tournament in Auckland that finally had FIFA as one of the games available to compete in. I convinced my parents to let me enter and managed to finish 4th despite being the second youngest at the tournament. I became interested in esport because I love competitive environments and constantly challenging myself against other people. The opportunity to combine that with video games was something I never thought would be possible.
Typically I compete online in most tournaments I can enter which is usually 1-2 a month. Most of them are against other professional esports players across Australia, Japan, Singapore and New Zealand which always proves to be a tough challenge. This high level competition is one of the reasons that I continue to compete. I always try and push myself to do the best I can and be the best in whatever I do, be it sports, esports or university studies.
Training wise, I'll just play games on the weekend, and then before tournaments and big events. I'll watch gameplay from other players and try add to my skillset in areas that I think are lacking. I will also usually study any opponents that I might face in the tournaments so I can prepare myself for what I will be coming up against.
For those looking to get into esports competitively, my tip would be to get yourself immersed within the competitive scene of the game(s) that you enjoy the most and see which one your most passionate about. I think passion goes a long way in helping players have the desire to achieve great things, and immersing yourself within various competitive scenes allows you to understand some of the nuances that esports players have to deal with in competing. Even if you aren't necessarily great at the game at the start, having the passion and determination to get better and be the best that you can be will help you go along way and keep you motivated when times get tough - which happens very frequently in the esports scene.
In terms of universities getting involved with esports, I think it's a great initiative not only for students who have been competing for awhile, but also those looking to start competing. It gives them a chance to test themselves against others in a friendlier environment and helps establish friendships with like-minded people.
Initially when I heard about the FISU competition I was really excited. With the current Covid-19 situation, most of my other tournaments and events were suspended or cancelled leaving me having to search for other things to do. Now I have a chance to get back to competing against others which is something I enjoy and am definitely looking forward to.
For more on the FISU esport Challenge Football click here.
Posted: Wednesday 24 June 2020