Our Team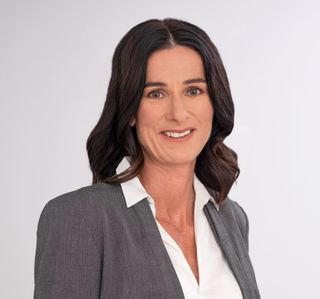 Sarah Anderson, Executive Director
Sarah has extensive experience working to create and support high-quality sporting environments for young people within New Zealand.
After graduating from the University of Otago with a degree in Physical Education, Sarah worked in local government supporting community sport and recreation programmes. Sarah then joined New Zealand's government agency for sport, Sport NZ (formerly the Hillary Commission) where she worked for over 10 years in various roles within the Coaching, Relationship Management and Young People's teams. This wide-ranging experience has given Sarah a sound understanding of the New Zealand sporting system, the strengths and challenges that face various stakeholders from a national level through to grassroots, as well as an extensive network of stakeholder relationships.
Sarah has also worked in the private sector at the International Rugby Academy of New Zealand, and tertiary education at Ara Institute of Technology.
A strong believer in the value of sport and it's contribution to the overall well-being and achievement of young people, Sarah is delighted to help shape an exciting new era of tertiary sport in New Zealand.
Setting up office in Christchurch, Sarah is a keen mountain biker and trail runner and is enjoying the adventure landscape that the region has to offer.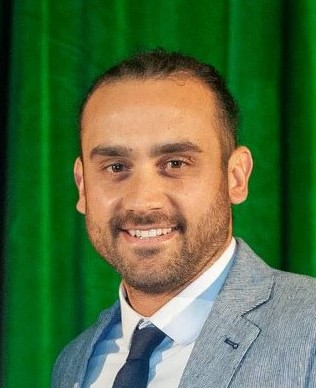 Tiwai Wilson, Marketing and Events Manager
Tiwai is an experienced sports administrator with a passion for enabling and facilitating opportunities for people to participate and excel in their chosen sports.

After completing a Bachelor of Physical Education degree at the University of Otago, Tiwai started his career as Competitions Support Officer with the Willetton Basketball Association in Perth, before then being asked to join the team at Basketball Western Australia where he managed the Western Australian Basketball League.
Upon returning to New Zealand Tiwai was employed by the University of Auckland, starting out in a Sports Coordinator role and progressing on to become Acting Sports Manager from September 2018 to December 2019.
Leading one of the country's highest-performing sport departments at the University of Auckland, Tiwai developed excellent skills in managing staff as well as student volunteers and guiding them to effectively encourage students to engage in sport.
Tiwai's main passion is for participating in and supporting sports and outdoor pursuits, as well as assisting others in doing things they enjoy, cooking, experiencing new things and spending time with family and friends.

UTSNZ Board of Directors
On behalf of the key stakeholders, the Board of University and Tertiary Sport NZ (UTSNZ) is responsible for the active stewardship of the organisation to ensure its future well-being for the benefit of members and other current and future stakeholders. The UTSNZ Board Charter outlines these responsibilities: Board Charter.
The following position description outlines the purpose and primary responsibilities of UTSNZ Board Members:
UTSNZ Board Member Position Description.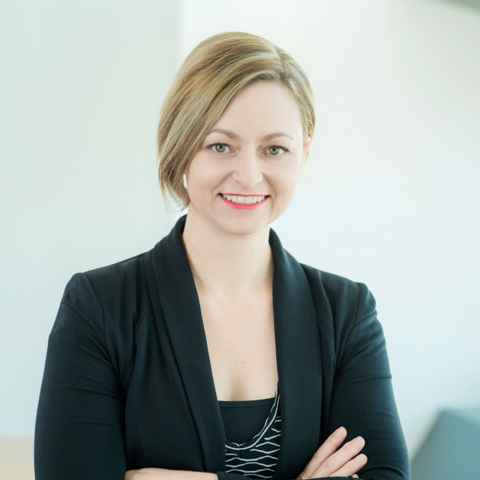 Anne-Marie Parsons (Chair)
Anne-Marie is Associate Director, Student Engagement and Wellbeing at the University of Auckland. In her role she is responsible for ensuring that students are well supported and engaged throughout their university life. She has specific responsibility for the health and wellbeing related services offered to students including the medical and counselling service, Campus Care, Student Disability Services, Student Equity and the Proctor's office. Anne-Marie is also responsible for Student Wellbeing which is focused on tackling systemic issues that contribute to student distress and supporting the creation of an environment and conditions that enhance health and wellbeing. She also leads student co-curricular engagement including student clubs and groups, university-wide transition and orientation, leadership and volunteering, and student events
Prior to joining the University of Auckland in 2017, Anne-Marie worked for the University of South Australia for more than 12 years. During this time, she held various roles including the Director of the Student Engagement Unit, the Deputy Director of Student Experience and Manager of Strategic Projects. While at the University of South Australia she established UniSA Sport, the institution's peak sporting body for representative, club and recreational sport.
Anne-Marie has a Master of Enterprise, Business Administration, Management and Operations from the University of Melbourne and Bachelor of Arts, Law from Flinders University of South Australia.
Anne-Marie was elected as Chair of UTSNZ in August 2022.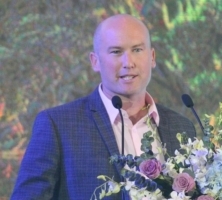 Joe Hitchcock
Joe is the former Chief Executive at Badminton New Zealand and in his eight years in the role he grew the organisation to triple its size, as well as secured two successful World Badminton Championship event bids.
Joe was the inaugural New Zealand Sport & Recreation Awards Future Leader scholarship winner and recently partnered with Barfoot & Thompson to win the 2021 Commercial Partnership Award.
He has been heavily involved in advocacy through roles in the New Zealand and Canadian sport systems and this includes the Athlete Advocate lead at the British Columbia Games, North American Indigenous Games and Canada Games.
Joe has a track record of leading change in the sports sector with a Masters in Sport Management from Massey University.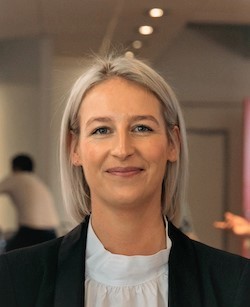 Jo Kelly
Jo Kelly is a highly experienced Company Secretary who has worked across a range of industries including publicly listed companies, public sector organisations, not-for-profits, and several of New Zealand's major sporting events.
She is the Managing Director of Independent Governance Services (IGS) where she leads a team of governance support specialists and provides advisory services, with a focus on helping organisations use governance to advance their organisation's mission in a meaningful way.
Jo has a Bachelor of Commerce from the University of Auckland, and a background in both sports administration and accountancy with a strong focus on strategy and stakeholder relations, with a modern approach to governance.
Jo is also the Trust Manager of the Kelliher Charitable Trust. In this role she is responsible for supporting New Zealand communities through charitable grants and furthering economics through research and scholarships.
With a deep passion for sports, education, and wellbeing, she particularly enjoys spending her weekends umpiring her son's cricket games or coaching junior soccer teams.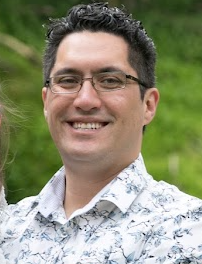 Heinz Fellerhoff (Treasurer)
Heinz is a Chartered Accountant who has worked in the public sector and in commercial environments. He is currently a Senior Finance Business Partner at Massey University based in the Manawatu, also covering campuses in Wellington and Albany (Auckland). Heinz has a breadth of experience in community sector, primarily in the social and environmental fields, which has allowed him to develop strong governance and strategic planning skills.
Heinz considers community connection to be vital for people to retain a healthy and balanced life, and for overall personal wellbeing. He believes sport plays a pivotal role in retaining and building those connections and is of high importance for young people as their involvement in sport reduces significantly as they transition from college to the next step in their life. Because of this, he is a firm supporter of UTSNZ goals of providing pathways for tertiary students to continue to participate in sport and foster healthy community connections.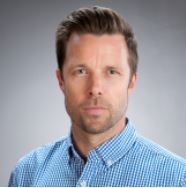 Karl Whalen
Karl is the current Associate Director Sport and Recreation at Te Herenga Waka - Victoria University of Wellington and has over 17 years experience in the university sport setting. Karl is strongly committed to the success of UTSNZ, driven by an unwavering belief and commitment to the deeper value of sport.
With a keen interest in strategy, Karl is proud of the progress UTSNZ is making and looks forward to playing a part in helping the organisation navigate what is ahead and working to execute the 2022-2025 strategy.
A former national league footballer, Karl captained his Wellington side and was the fifth ASB Premiership player to reach 100 games. Based in Wellington, Karl now enjoys mountain biking and trail running and balances sport with family life, sharing his love of sport with his two children.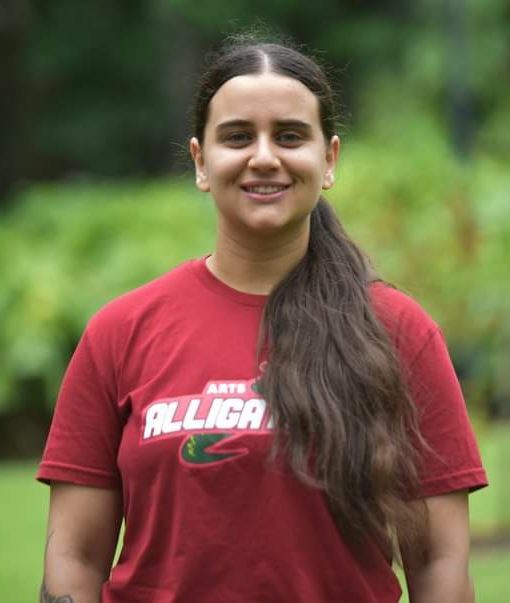 Narise Hansen (Student Representative)
Narise Hansen is a Master of Arts student in Drama studying at the University of Auckland. Since the beginning of 2022, Narise has been a Sports Leader for the Faculty of Arts, and is involved in both social and tertiary teams.
Prior to attending university, Narise worked at Kamp Kiwanis, an NGO outdoor education camp in Alberta, Canada from 2016 to 2019. The positions she held included Day-trips Coordinator, Adventure Coordinator and Leadership Coordinator. Her time at the camp helped her form a passion and commitment to working with young people and being in the outdoors. Narise has participated in sports since a young age, and represented Auckland twice in the National Age Group football tournament. In 2012, she represented Singapore in the Gothia Cup in Sweden, a World Youth Football tournament. She is still active in the sporting community, competing in Ultimate Frisbee, Waka Ama and Football.
Narise is passionate about youth and young adult participation in sport and recreation, and believes that involvement within the community is a lifelong journey. There is a significant drop off in sport participation once young people finish college, and Narise believes that UTSNZ provides important pathways for students to engage with a competitive sporting environment.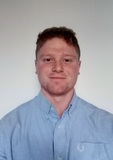 Connor Mills (Student Representative)
Connor is a third year Engineering student at studying at AUT. Previously a student at Saint Kentigern College, Connor has continued his sport post-secondary school and has been heavily involved in tertiary sport competing in Basketball, Rowing and 3x3. As an experienced competitor, Connor is well equipped to share insights and knowledge with regard to the student athlete experience and he looks forward to sharing this knowledge with UTSNZ.
Connor is a vocal leader within the AUT basketball programme being involved with both club basketball, as well as the tertiary basketball and 3x3 programmes. Connor is also employed as an assistant at the AUT Recreation Centre. This job includes student interaction along with helping to co-ordinate and deliver recreational activities. The above roles within the AUT community provide Connor with knowledge, insight and experiences that help him to voice informed opinions, as well as the ability to problem solve.
Connor enjoys the community aspects of UTSNZ, including the opportunity to meet new people and develop new connections. He believes the sporting opportunities enabled and delivered by UTSNZ are a great offer for students and can really provide students with a sense of belonging within their university.
Student Athlete Commission
The UTSNZ Student Athlete Commission is a voice for student-athletes. Representatives act as a student led advisory board and help to implement student-focused initiatives within their respective universities. Click the link below to meet our current SAC representatives.