Our Team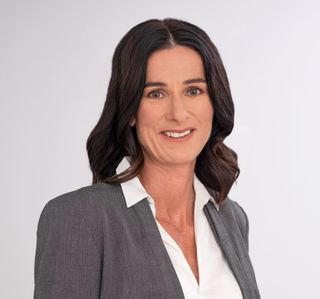 Sarah Anderson, Executive Director
Sarah has extensive experience working to create and support high-quality sporting environments for young people within New Zealand.
After graduating from the University of Otago with a degree in Physical Education, Sarah worked in local government supporting community sport and recreation programmes. Sarah then joined New Zealand's government agency for sport, Sport NZ (formerly the Hillary Commission) where she worked for over 10 years in various roles within the Coaching, Relationship Management and Young People's teams. This wide-ranging experience has given Sarah a sound understanding of the New Zealand sporting system, the strengths and challenges that face various stakeholders from a national level through to grassroots, as well as an extensive network of stakeholder relationships.
Sarah has also worked in the private sector at the International Rugby Academy of New Zealand, and tertiary education at Ara Institute of Technology.
A strong believer in the value of sport and it's contribution to the overall well-being and achievement of young people, Sarah is delighted to help shape an exciting new era of tertiary sport in New Zealand.
Setting up office in Christchurch, Sarah is a keen mountain biker and trail runner and is enjoying the adventure landscape that the region has to offer.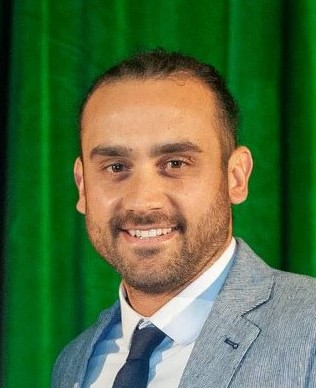 Tiwai Wilson, Marketing and Events Manager
Tiwai is an experienced sports administrator with a passion for enabling and facilitating opportunities for people to participate and excel in their chosen sports.

After completing a Bachelor of Physical Education degree at the University of Otago, Tiwai started his career as Competitions Support Officer with the Willetton Basketball Association in Perth, before then being asked to join the team at Basketball Western Australia where he managed the Western Australian Basketball League.
Upon returning to New Zealand Tiwai was employed by the University of Auckland, starting out in a Sports Coordinator role and progressing on to become Acting Sports Manager from September 2018 to December 2019.
Leading one of the country's highest-performing sport departments at the University of Auckland, Tiwai developed excellent skills in managing staff as well as student volunteers and guiding them to effectively encourage students to engage in sport.
Tiwai's main passion is for participating in and supporting sports and outdoor pursuits, as well as assisting others in doing things they enjoy, cooking, experiencing new things and spending time with family and friends.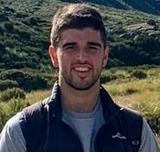 Jason Nel, Marketing Intern
Jason Nel is a second year Bachelor of Commerce student majoring in Marketing and Management at Te Herenga Waka – Victoria University of Wellington, joining the UTSNZ team as the Marketing Intern for 2022.
Jason's primary role is to ensure student voice is maintained throughout UTSNZ's marketing strategy. With ambitions of being employed in the sporting sector once he graduates, Jason is hoping to use the role to learn new skills and form relationships that he can utilise in the future.
"I'm looking forward to being exposed to the sector through this wonderful opportunity and to make connections with staff from national sporting bodies before I graduate is really valuable".
A high-performing rower during secondary school, Jason's focus in now strongly on his studies although he's still finding time to remain active. "Victoria University has given me the chance to row at the varsity level which is still competitive, fun, keeps me fit, and I can still be involved in the sport that I love".
Jason is looking forward to meeting student-athletes through his role, getting to know how they balance university and sport and learning what their aspirations are.
UTSNZ Board of Directors
On behalf of the key stakeholders, the Board of University and Tertiary Sport NZ (UTSNZ) is responsible for the active stewardship of the organisation to ensure its future well-being for the benefit of members and other current and future stakeholders. The UTSNZ Board Charter outlines these responsibilities: Board Charter.
The following position description outlines the purpose and primary responsibilities of UTSNZ Board Members:
UTSNZ Board Member Position Description.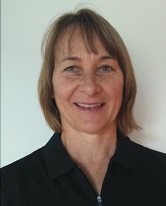 Nicola Clayden (Chairperson)
Nicola is a highly experienced management professional with 25 years' experience in the sport and wellness sector, including 20 years at the University of Waikato. Currently, Nicola is Sport Project Manager at the University of Waikato where she collaborates with many stakeholders and works toward positive student sport experiences.
As illustrated by her involvement in projects such as the development of the Hillary Scholarship Programme, sport facility projects and wellness activations, Nicola is motivated to enhance the environment so as to enable people to be more active.
With a Bachelor of Physical Education from the University of Otago and a Diploma of Strategic Management from the University of Waikato, Nicola's successful leadership has been achieved through her commitment to focused strategic and sustainable outcomes.
Nicola was the inaugural chairperson for the new University and Tertiary Sport entity in 2016.
Residing in Tauranga, Nicola enjoys the outdoor lifestyle and supporting her two children in their various endeavours.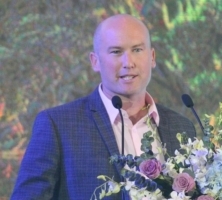 Joe Hitchcock
Joe is the former Chief Executive at Badminton New Zealand and in his eight years in the role he grew the organisation to triple its size, as well as secured two successful World Badminton Championship event bids.
Joe was the inaugural New Zealand Sport & Recreation Awards Future Leader scholarship winner and recently partnered with Barfoot & Thompson to win the 2021 Commercial Partnership Award.
He has been heavily involved in advocacy through roles in the New Zealand and Canadian sport systems and this includes the Athlete Advocate lead at the British Columbia Games, North American Indigenous Games and Canada Games.
Joe has a track record of leading change in the sports sector with a Masters in Sport Management from Massey University.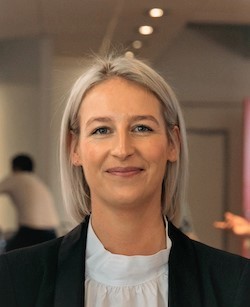 Jo Kelly
Jo Kelly is a highly experienced Company Secretary who has worked across a range of industries including publicly listed companies, public sector organisations, not-for-profits, and several of New Zealand's major sporting events.
She is the Managing Director of Independent Governance Services (IGS) where she leads a team of governance support specialists and provides advisory services, with a focus on helping organisations use governance to advance their organisation's mission in a meaningful way.
Jo has a Bachelor of Commerce from the University of Auckland, and a background in both sports administration and accountancy with a strong focus on strategy and stakeholder relations, with a modern approach to governance.
Jo is also the Trust Manager of the Kelliher Charitable Trust. In this role she is responsible for supporting New Zealand communities through charitable grants and furthering economics through research and scholarships.
With a deep passion for sports, education, and wellbeing, she particularly enjoys spending her weekends umpiring her son's cricket games or coaching junior soccer teams.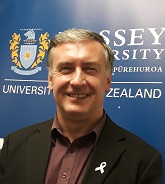 Chris Atherton (Treasurer)
Chris is a Chartered Accountant who has worked in audit, general practice, the public sector and in commercial environments both in the UK and in New Zealand. He is currently a Business and Finance Manager at Massey University based in the Manawatu but covering campuses in Wellington and Albany as well.
Chris is a lover of all things sporting, but in particular has a passion for football (soccer) and has most recently played in social teams for Inland Revenue and the Ministry of Social Development.
A father to three sons who have played football, rugby and basketball competitively, Chris has a firm belief that commitment, competitiveness, team spirit and fair play are all qualities that young people can gain through sport. Chris is a firm believer that involvement in sport improves the well-being of young people, their families and the communities that they live in, including the university community.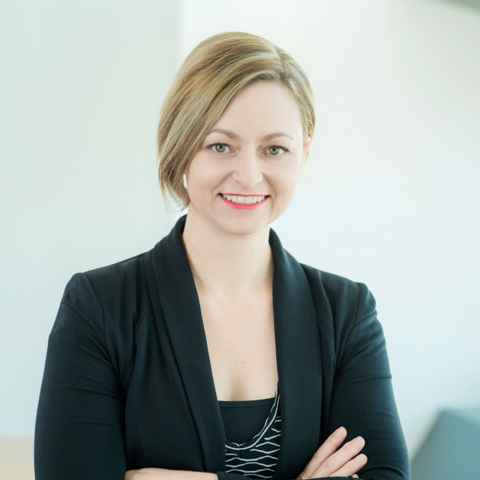 Anne-Marie Parsons
Anne-Marie is Associate Director, Student Engagement and Wellbeing at the University of Auckland. In her role she is responsible for ensuring that students are well supported and engaged throughout their University life. She has specific responsibility for the Health and Counselling Service, the Early Childhood Education service, Student Engagement (including student clubs and groups, university-wide orientation, co-curricular engagement, leadership and volunteering), Faith and Spirituality services. Anne-Marie is also responsible for Student Wellbeing which is focused on tackling systemic issues that contribute to student distress and supporting the creation of an environment and conditions that enhance health and wellbeing.
Prior to joining the University of Auckland in 2017, Anne-Marie worked for the University of South Australia for more than 12 years. During this time, she held various roles including the Director of the Student Engagement Unit, the Deputy Director of Student Experience and Manager of Strategic Projects. While at the University of South Australia she established UniSA Sport, the institution's peak sporting body for representative, club and recreational sport.
Anne-Marie has a Master of Enterprise, Business Administration, Management and Operations from the University of Melbourne and Bachelor of Arts, Law from Flinders University of South Australia.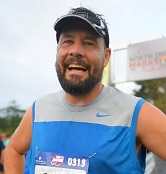 Bruce Meyer
Bruce has worked within tertiary sport for over 15 years and is the Manager of Sport and Athlete Support at AUT University. Highlights of his time in that role have included hosting and winning New Zealand University Games, driving the creation of what is now University and Tertiary Sport NZ, and enabling AUT to become an inaugural member of the Athlete Tertiary Friendly Network. He still gets a thrill out of helping and seeing high-performance athletes go on to represent New Zealand and graduate from AUT.
Bruce has significant international administration experience. He was part of the support crew that travelled to the 2017 World University Games in Taipei, in the role of Athlete Support Manager. He was Chef de Mission for the 2016 FISU World University Futsal Championships in Brazil, and has tour-managed several AUT teams to compete internationally.
Passionate about all sports, Bruce has represented his region for rugby, and internationally for ultimate frisbee. He has recently developed a passion for off-road distance running in some of the amazing places New Zealand has to offer
As a Dad for five children, Bruce enjoys coaching, managing and watching them play sport in his spare time.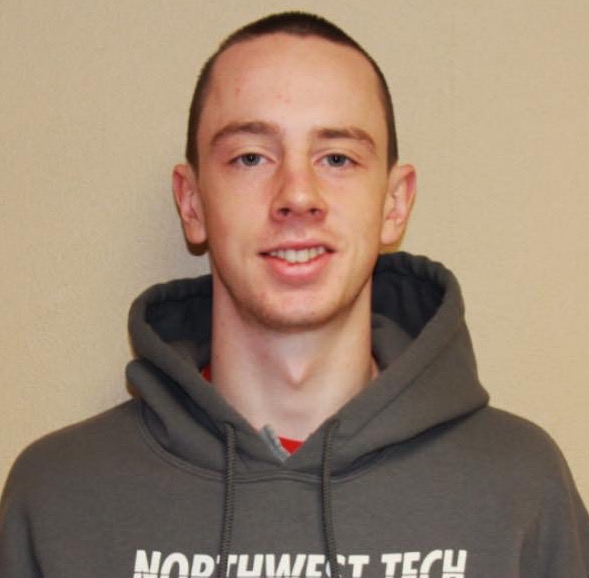 Darcy Knox (Student Representative)
Darcy brings to the Board experience and an understanding of sporting organisations as well as a unique first-hand student perspective of UTSNZ tournaments as a member of both the National Tertiary 3x3 and 5x5 Basketball Championship teams from the University of Otago. Darcy has a sound understanding of what makes national level events successful from the perspective of an athlete, a team and the organising body.
Darcy also has playing, coaching and refereeing experience in his sport of Basketball.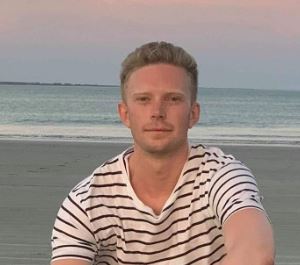 Jacob Mulholland (Student Representative)
Jacob is in his second year of studying towards a Bachelor of Sports Coaching majoring in leadership and sports science at the University of Canterbury and is a current member of the UTSNZ Student Athlete Commission (SAC). Jacob has valuable experience organising events within the SAC and outside of it with the UC Sports Department. He has been involved in multiple UTSNZ events and belives sport is a major part of life as a student and that it should be one of the most inviting and enticing parts of university life.
Basketball is Jacob's main sport and playing overseas in the USA has given him a multitude of experiences that he has brought back and looks to implement in New Zealand. Jacob currently plays for the University's Under 23 and Premier Club sides as well as representing UC at the 5x5 and 3x3 Nationals at UTSNZ events.
He also has a strong background in community volunteering and was nominated as the New Zealand representative to attend the FISU Volunteer Leader Academy in 2020.
Student Athlete Commission
The UTSNZ Student Athlete Commission is a voice for student-athletes. Representatives act as a student led advisory board and help to implement student-focused initiatives within their respective universities. Click the link below to meet our current SAC representatives.