Educational Events
Volunteer Leaders Academy

The 4th rendition of the FISU Volunteer Leaders Academy will be held 10th - 16th June 2020 in Kazan, Russia.
This year the academy will be devoted to further development of the FISU Student Ambassadors programme and is sure to develop your volunteer management and event administration skills further.
2020 Applications NOW CLOSED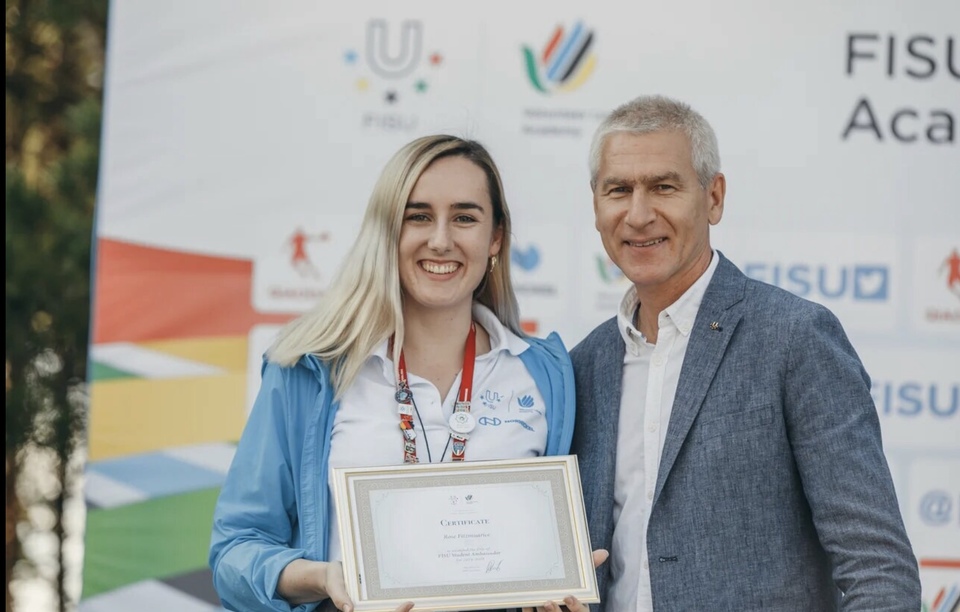 International FISU WUC Volunteer Programme

New Zealand tertiary students can apply to be a volunteer at FISU World University Championship events. This role will see them honing administration and events skills at a large scale international event, with board covered by FISU!
Application deadlines for 2020 WUC are:
15 January 2020 for Championships in March - June 2020
15 March 2020 for Championships in July - August 2020
15 June 2020 for Championships in September - November 2020
More details:
UPDATE: The 2020 WUC Volunteer PRogramme has been CANCELLED due to Covid-19.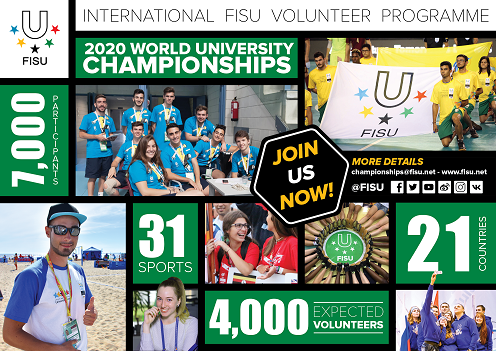 2020 FISU Forum

Budapest, Hungry is playing host to the 2020 FISU Forum 12 - 16 August.
Main Theme: "Seventy Years onward and still going strong: How can FISU continue sustaining the University Sports Movement's legacy?"
The sub-themes covered will be: Health, Evolution of the Challenges in University Sport and Inclusion in University Sport.
As the affiliate to FISU, UTSNZ can register a maximum of four (4) representatives. At least two (2) of them must be students(male and female). The number of the officials is restricted to two (2).
A full description of the forum, including financial and eligibility conditions can be found here.
If you are interested in attending, please email UTSNZ by Fri 29th May 2020 to express your interest.