Sustainability
Sport possess the unique ability to reach and inspire millions of individuals across diverse communities. By harnessing the power of sport, we can drive meaningful change and create a collective consciousness towards climate action. Athletes, teams, and organisations have the platform to raise awareness, educate, and mobilise people towards sustainable practices.

As an organisation, UTSNZ understands the urgent need to protect our planet and create a sustainable future for generations to come. Through climate change goals, initiatives, collaborative partnerships, and a steadfast dedication to environmental stewardship, UTSNZ is committed to driving meaningful change.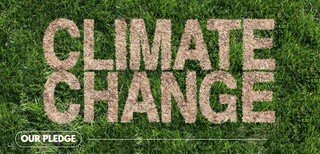 Our Pledge
University and Tertiary Sport New Zealand commits to the UNFCCC Sports for Climate Action Framework supporting the overarching mission to help drive the sports sector to net-zero emissions by mid-century, in line with a 1.5°C pathway. Read our full Statement of Commitment here.