Student Athlete Commission
The UTSNZ Student Athlete Commission aims to allow the voice of the student-athlete to be effectively communicated with the organisation. It provides advice to the UTSNZ Executive about issues of student sport participation and achievement, and the development of UTSNZ. The Commission also helps to build awareness of UTSNZ within member students groups and to implement student-focused initiatives.
The University and Tertiary Sport NZ Student Athlete Commission comprises of up to 11 member students. These students are:
Currently enrolled at a UTSNZ member institution at the time of election
Elected by their tertiary institution
Participants in competitive sport themselves, currently or within the last five years, ideally at a national level
The Student Athlete Commission representatives are: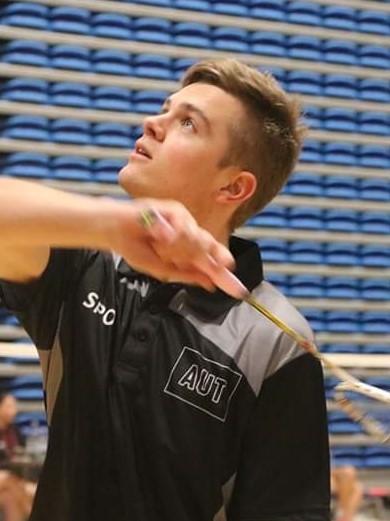 Nicholas (Nick) Jarrold (AUT)
Nick is in the second year of his Bachelor of Sport and Recreation, majoring in management and minoring in coaching. Alongside his studies he is working at a basketball facility, coaching representative and school teams while also trying to find time to get involved himself! Over the years he has participated in countless sports, competing in tennis, badminton and basketball.
In 2019, Nick captained AUT at the National Tertiary Badminton Championship which he describes as a fantastic experience. The enjoyment he got from participating was one of the main reasons why he applied to be part of the Student Athlete Commission.

Nick's involvement in sports and field of study go hand in hand and he finds it rewarding to be able to apply what he is learning at university in various coaching scenarios as well as within his own training. As his knowledge and experience grows, he hopes to continue coaching and helping athletes to not only improve in their sport, but grow as people.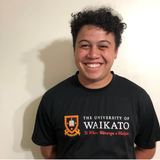 Jordan Urwin (University of Waikato)
Jordan is moving into his second year of a Bachelor of Business in Finance and Accounting at the University of Waikato.
Hailing from Tauranga, Jordan spent much of his formative years on a court. His first sport was basketball then he took up volleyball and beach volleyball with success in both forms at secondary school. This has continued at university with his role in the University of Waikato team's second place finish at the 2018 National Tertiary Volleyball Championship.
Jordan isn't scared to try new things either, taking up the game of ultimate frisbee this year through the university club and representing Waikato in their first appearance at the NZ university champs.
Jordan is a sports coordinator for the Te Ranga Ngaku Incorporated group, the Management School's Māori group. The key for him is that sport enables tertiary students to meet a whole lot of new people, which has been really important to his university experience so far and he wants others to benefit from that too.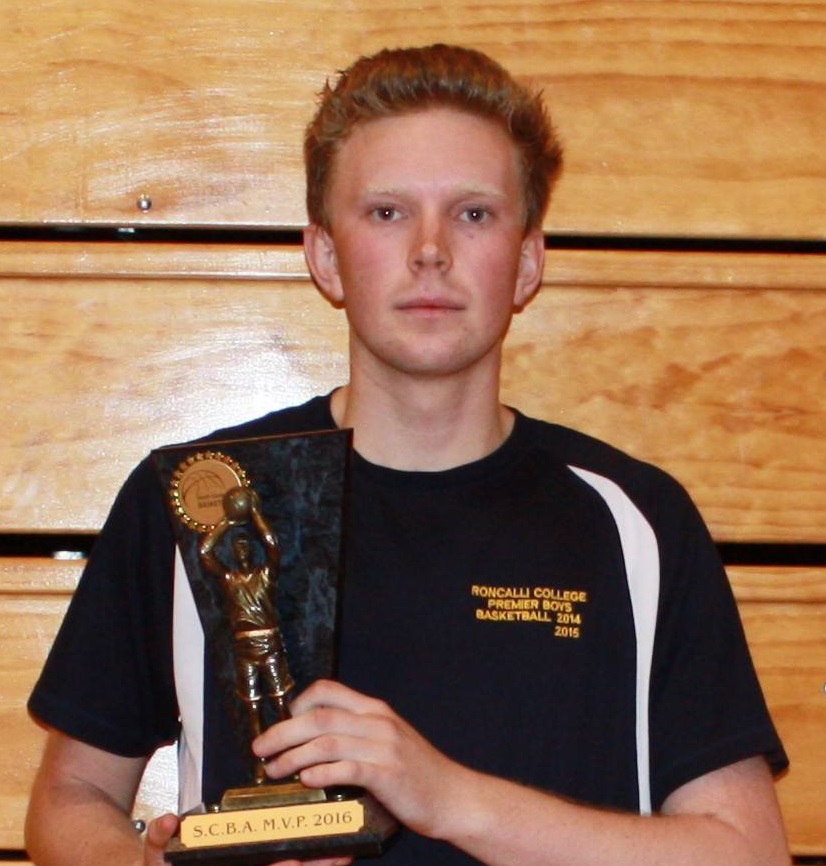 Jacob Mulholland (University of Canterbury)

Jacob is in his second year of studying towards a Bachelor of Sports Coaching majoring in leadership and sports science. Sport has been a big part of who he is for his whole life and to be able to continue with this passion at a tertiary level is a dream come true for him.
Basketball is Jacob's main sport and playing overseas in the USA has given him a multitude of experiences that he has brought back and looks to implement in New Zealand. Jacob currently plays for the University's Under 23 and Premier Club sides as well as representing UC at the 5x5 and 3x3 Nationals at UTSNZ events.
"These competitions keep the involvement of sport up throughout university across New Zealand as people competitively push for the top teams as well as going out there and giving other sports a go in a social environment within their University which I think is something that is very important to keep students involved in as it contributes to a healthier lifestyle and well being across campus. It also gives new students something that is familiar to participate in to help ease their next steps into University Life."
Jacob is also one of two student representatives on the UTSNZ Board.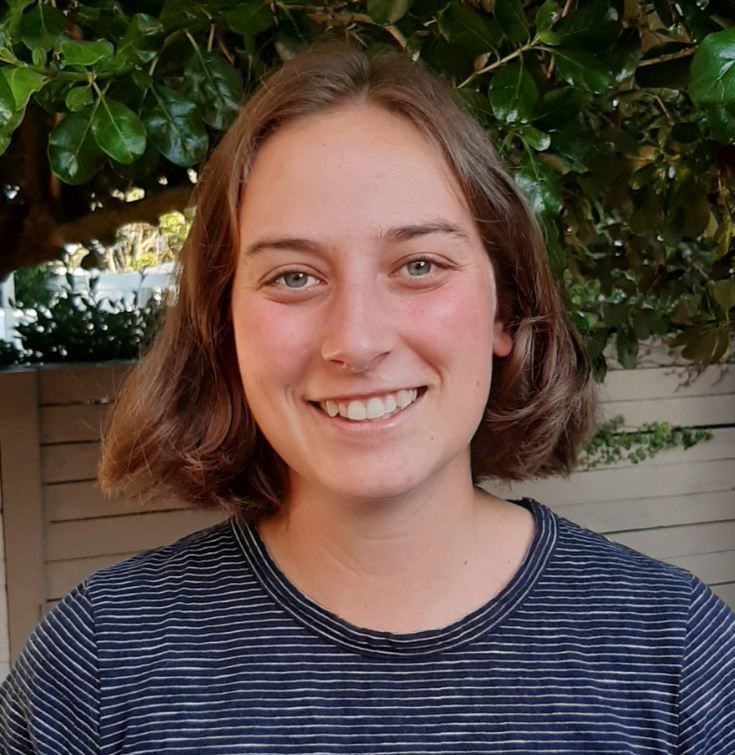 Rebecca (Bex) Neil (University of Auckland)
Hailing from Wellington, Bex is in her fitfh year at the University of Auckland studying Law and Psychology. She has a wide range of interests and commitments across sport, study, work and volunteering for Youthline.
While she enjoys long-distance running, Basketball is Bex's preferred sport and she has represented UoA at both the 3x3 and 5x5 National Tertiary Championships. She has met a lot of new people while participating in sport at university and has thoroughly enjoyed the national tournaments she has competed in.
In semester two of 2020, Bex will be going on a university exchange to Copenhagen where she will continue her studies in an unfamiliar environment. She is really looking forward to experiencing life in a new city, and while over there will take the opportunity to explore other parts of Europe. She hopes to continue her involvement in sport there by joining a basketball and/or running club.

Tom Withnall (Victoria University of Wellington)
Tom has been playing futsal now for 7 years and it has taken him around the world. He has twice represented NZ with the men's university team having traveled to Brazil in 2016 and Kazakhstan in 2018 for the World University Futsal Championship. The game has also led to an employment opportunity as he is the Futsal Development Officer for Capital Football.
Tom is in his fifth year of studying law, politics and psychology at Victoria University of Wellington and he greatly values the impact sport has had on his ability to learn. "Sport and study have always been complimentary for me as they provide a great break from each other, especially during stressful times like study week."
As with any student-athlete, Tom has to play the delicate game of managing his time between study and sport. "Sport is such a good way to get out of your head, although sometimes I find it difficult to balance the two when I have late trainings and early lectures!"
Once he finishes his degree Tom plans to volunteer in South America for about a year before looking to become a police officer in Wellington. Alongside playing futsal, he enjoys coaching it, hiking and meditating.
Hugh Hawkey (Massey University)
Hugh is in his third year at the Palmerston North campus, studying a bachelors degree in AgriCommerce majoring in international business with a minor in horticulture.
Coming from the small town of Te Puke in the Bay of Plenty, Hugh is a big fan of getting outdoors and being active. His favourite sports include volleyball and rugby, with volleyball taking him over to Australia to compete with the New Zealand development age group teams. His passion for the outdoors extends further to the likes of triathlons and recreational activities such as surfing and mountain biking.
Hugh is a big advocate for combining study with sport and maintaining that balance throughout your university years. "I love the combination of study and sport with the enjoyment for me coming from the new people, friends and relationships that I have built through university sport."
After graduating, Hugh is interested in pursuing employment within the New Zealand primary industries and is excited about the potential they could hold for him.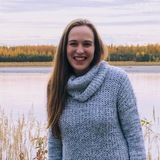 Brittany Richards (Lincoln University)
Prior to starting her Masters in Sport and Recreation Management at Lincoln University, Brittany spent four and a half years in the USA as a student-athlete playing Basketball and obtaining her undergraduate degree in Business Administration with a concentration in Sport Management.
She spent a year and a half at Gillette College in Wyoming playing for the Pronghorns and then transferred to the University of Alaska Fairbanks where she completed her undergrad while playing for the Nanooks Women's Basketball Team. One of Brittany's biggest accomplishments while in America was being named Student of the Year for the Business Administration Program at UAF 2019-2020 as well as receiving the Joe Termallo sportsmanship award (given to a student-athlete who competes with respect and always acts in a professional manner).
While at UAF, Brittany was working 12 hours a week as Student Assistant for the Sport & Recreation business department while also being a full-time student-athlete which she found extremely challenging. However, she feels the opportunities that student-athletes are given and the life skills that are learnt are invaluable.
Once she graduates with her masters from Lincoln, Brittany would like to work in the sports industry and eventually progress into a management position. She wants to be able to help other athletes pursue their careers and help provide a successful platform that lets them excel to their full potential. Being able to give back to the sports industry is really important to Brittany, as she feels extremely fortunate to have been given many opportunities through basketball, whether in America or New Zealand, which has helped shape who she is today.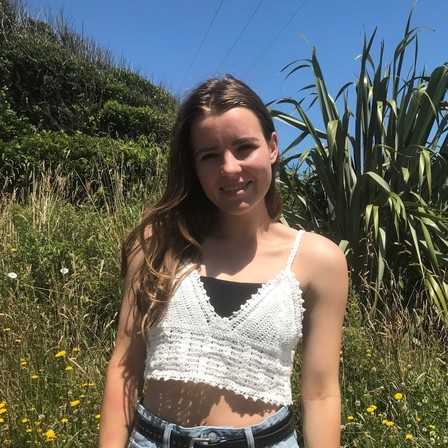 Maggi Johnson (University of Otago)
Maggi is in the third year of her Bachelor of Applied Science, majoring in Sport & Exercise Nutrition at the University of Otago.
On top of her studies, Maggi works at the University gym (Unipol) taking spin classes. She also works as a fitness leader at the gym and on the front desk.
Maggi is a keen triathlete and is currently training towards a mountain run, full marathon and two half ironmans. When not studying, most of her time is spent swimming, cycling and running and she is coached by former Olympic triathlete Tony Dodds. She also enjoys trail running and has developed a love for endurance sport after growing up in Greymouth on the West Coast of the South Island. Maggi grew up competitive swimming, and won her first half marathon in the under 20 category at age 14.
Maggi will be undertaking her Masters in Advanced Nutrition commencing at the beginning of 2021 and hopes to one day work with sports teams in the field of nutrition.