Student Athlete Commission
The UTSNZ Student Athlete Commission aims to allow the voice of the student-athlete to be effectively communicated with the organisation. It provides advice to the UTSNZ Executive about issues of student sport participation and achievement, and the development of UTSNZ. The Commission also helps to build awareness of UTSNZ within member students groups and to implement student-focused initiatives.
The University and Tertiary Sport NZ Student Athlete Commission comprises of up to 11 member students. These students are:
Currently enrolled at a UTSNZ member institution at the time of election
Elected by their tertiary institution
Participants in competitive sport themselves, currently or within the last five years, ideally at a national level
The Student Athlete Commission representatives are: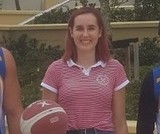 Chair: Rose Fitzmaurice (Massey University)
Rose is studying a double degree in Marketing and Psychology at Massey University's Albany campus, where she also works on reception at the Rec Centre. Her love of basketball has seen her become the president of the Uni club and manage/coach the Massey men's 5x5 basketball team at the 2017 tertiary champs.
As well as finding time to manage a club which has grown in size over the past few years, Rose also plays badminton and volleyball.
Coming from a university that has split campuses, Rose is aware of the challenges and strengths that come from that and is keen to use her position on the SAC to champion change. She believes that tertiary champs are useful in keeping up a sporting culture at uni, much like you get at high school. She thinks fun and competition between universities should be a part of the student experience.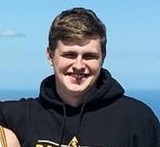 Deputy Chair: Mitchell Langton (University of Otago)
Mitchell is originally from Taranaki and is in his second year of a double degree in Sport and Leisure, and Commerce at Otago. He comes from a family of basketball coaches and therefore it is no surprise that he is an avid basketballer.
Since an injury forced him from playing, Mitchell has been president of the UoO basketball club. Since 2017 he has embraced the role of coach/manager of the 3x3 and 5x5 university basketball teams at the UTSNZ National Tertiary Champs. Mitchell also coaches secondary school basketball. Between all these commitments, Mitchell spends about 25 hours a week dedicated to basketball.
In the holidays Mitchell works for Basketball New Zealand and he hopes to turn his passion for sport administration into a career.
For Mitchell, the tertiary champs are a great counter-balance to the focused side of university study. He is very competitive but still enjoys the social side of it.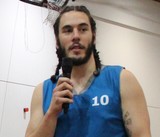 Zac Easthope (University of Auckland)
Zac is studying part-time towards a Bachelor of Health Science majoring in Geography. He works full-time as Rec Centre Administration Manager. As part of that role he often helps the UoA sport officers with UTSNZ national tertiary champs preparation. To him, being involved in sport never feels like work!
Zac is also a representative basketball player who has played in all UTSNZ basketball championships so far – both 3x3 and 5x5! His talent has taken him to China, America, Australia and Japan to compete.
Zac has seen how the establishment of UTSNZ pathways from the national champs to international competitions entices more people to play for their university.
While Zac is dedicated to making the champs as competitive as they can be, he is very grateful for the social role that sport has played for him at university, enabling him to make friends in his first few years. This is something which he thinks is important at a big university and when people leave home to attend.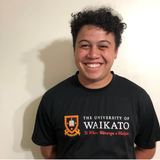 Jordan Urwin (University of Waikato)
Jordan is moving into his second year of a Bachelor of Business in Finance and Accounting at the University of Waikato.
Hailing from Tauranga, Jordan spent much of his formative years on a court. His first sport was basketball then he took up volleyball and beach volleyball with success in both forms at secondary school. This has continued at university with his role in the University of Waikato team's second place finish at the 2018 National Tertiary Volleyball Championship.
Jordan isn't scared to try new things either, taking up the game of ultimate frisbee this year through the university club and representing Waikato in their first appearance at the NZ university champs.
Jordan is a sports coordinator for the Te Ranga Ngaku Incorporated group, the Management School's Māori group. The key for him is that sport enables tertiary students to meet a whole lot of new people, which has been really important to his university experience so far and he wants others to benefit from that too.
Ellen McManaway (Victoria University of Wellington)
During her three years at university, Ellie has represented Victoria in four different sporting codes at the national tertiary championships (netball, volleyball, 3x3 basketball, 5x5 basketball).
Her prowess has extended to New Zealand representation too – in volleyball for a NZU21 tour to Thailand, and basketball for the NZU18 Koru tour. Ellie has received a Victoria University Blues Award for her achievements and was awarded the TeamVic Netball Club Sportsperson of the Year last year. Ellie has been a captain, coach and umpire.
A semester abroad at the University of Liverpool allowed Ellie to play for their Premier Netball team, giving her the opportunity to see how tertiary sport is organised in another country.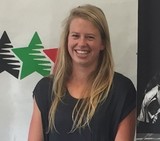 Hannah Hill (Lincoln University)
Hailing from Christchurch, Hannah is completing her final research project as part of a Master of Applied Science at Lincoln.
Hannah's sport is hockey and she has played, coached and umpired for many years. While there is no LU hockey club (due to the strength of the local club scene), there are a number of scholarship player-students and they all share a strong sense of pride when their university does well at a tertiary championship.
Hannah currently manages an Eastern Suburbs charity that provides sport and recreation opportunities for low-income families in east Christchurch. That sense of fairness and equality influences Hannah's goals when she first joined the SAC back in 2016 – she wanted to provide more sporting opportunities for everyone by breaking down barriers.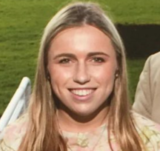 Amelia Morgan (University of Canterbury)

Millie is a fourth-year Law and Geography student at UC and has represented NZ in cross country and been in Athletics New Zealand performance squads for middle-distance running.
Her involvement in sport volunteering started at high school. At university, Millie gained a UC Emerging Leaders' Scholarship and was a sports rep for her hall of residence before helping the UC Sport team to re-establish sporting pride within the university, as well as developing the student-athlete community.
Millie attended the 2017 FISU Volunteer Leader's Academy in Russia and has been on several educational expeditions to China.
Student Athlete Commission Vacancy – AUT