Student Athlete Commission
The UTSNZ Student Athlete Commission aims to allow the voice of the student-athlete to be effectively communicated with the organisation. It provides advice to the UTSNZ Executive about issues of student sport participation and achievement, and the development of UTSNZ. The Commission also helps to build awareness of UTSNZ within member students groups and to implement student-focused initiatives.
The University and Tertiary Sport NZ Student Athlete Commission comprises of up to 11 member students. These students are:
Currently enrolled at a UTSNZ member institution at the time of election
Elected by their tertiary institution
Participants in competitive sport themselves, currently or within the last five years, ideally at a national level
Current Student Athlete Commission representatives are: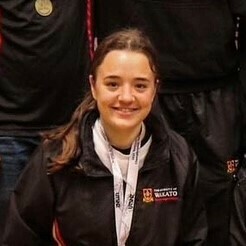 Abby Crane (University of Waikato)
Abby is a second-year student studying a Bachelor of Nursing.
Abby plays both basketball and netball, starting netball when she was 5 years old and basketball at 13. Basketball has given Abby many amazing opportunities in life, including travel all around New Zealand and internationally to Melbourne, Las Vegas and LA to play in tournaments.
Abby played for the U19 Waitakere West basketball representative team which gained a bronze medal at the U19 nationals. She was also selected for both the University of Waikato 3x3 and 5x5 Basketball teams in 2022, finishing 4th in the respective UTSNZ National Tertiary Championships of each format. Her team also taking out the UTSNZ Spirit Award.
Abby has refereed basketball for many years across different levels of competition ranging from 5-year-olds to male/female competitions, as well as national qualifier tournaments. This year Abby is also involved with the Franklin Bulls NZNBL team as a statistician and is Vice President of the University of Waikato Basketball Club.
Balancing sport and study is important to Abby with goals and aspirations in both her sport and in her chosen field of study. Abby finds that playing sport is essential, helping to balance both areas of her life, as well as developing valuable skills along the way.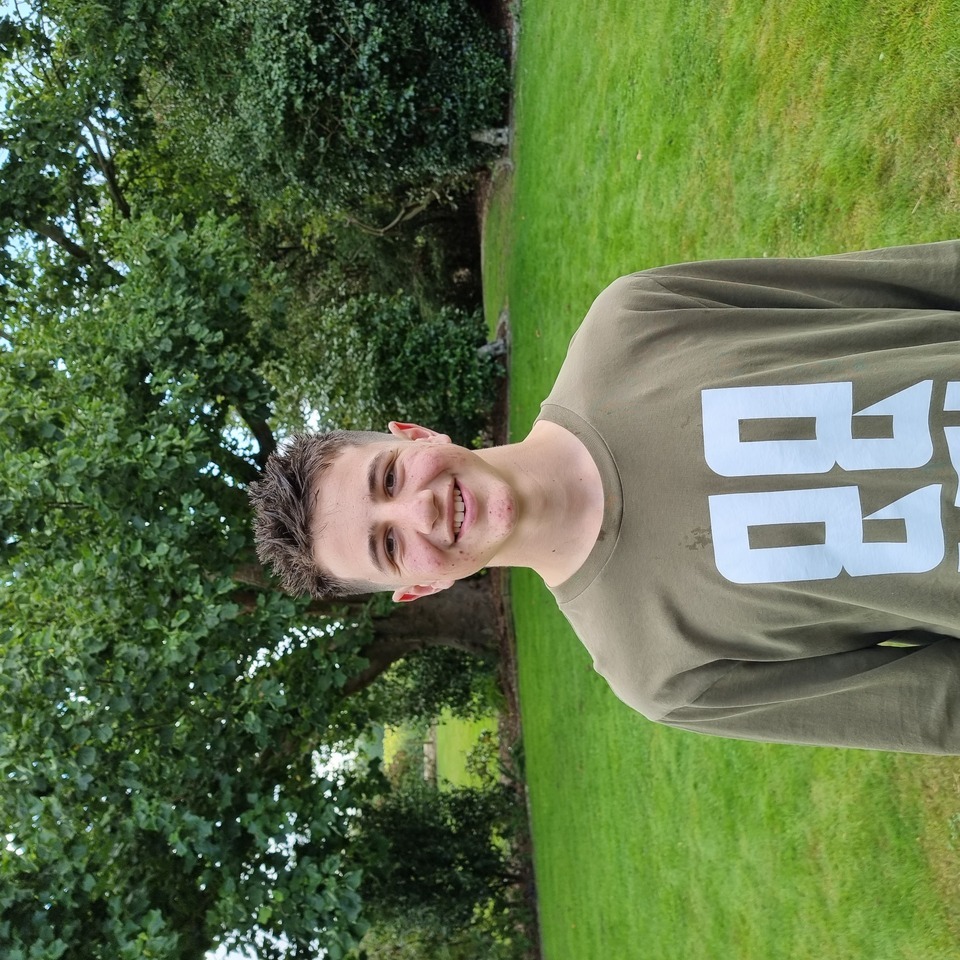 Jonty Gallagher (Lincoln University)
Jonty is in his second year at Lincoln University studying a Bachelor of Agribusiness and Food Marketing.
A Lincoln Sports Scholar, Jonty also has ambitions as a Rugby Referee with the goal to take his officiating to the professional level.
Jonty played a lot of different sports growing up including cricket, rugby, tennis, rowing and rugby.
With a real passion for rugby, Jonty recognised the opportunities available to him through refereeing and decided to take up the whistle at around 15 years old.
Currently Jonty is enjoying being able to combine his studies and his passion for sport at a university where sport is valued, thriving and deemed an important part of the student experience and university life. The environment at LU is enabling Jonty to be at his best as he believes that physical activity and sport are a hugely important part of wellbeing and health, and a great way to challenge yourself and meet new people.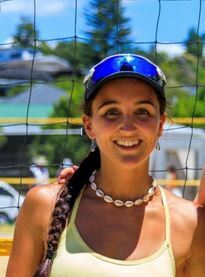 Blayze Waddicor (University of Auckland)
Blayze Waddicor is in her third year of a Bachelor of Medicine and Surgery at the University of Auckland. From Tauranga and Mount Maunganui, she has played volleyball and netball for 12 years. Her favourite of all sports is beach volleyball which she has played for 7 years, travelling and competing in the national beach volleyball tour for the last 4 years.
Blayze has competed in tertiary volleyball for two years and was part of the winning University of Auckland women's team who secured the National Tertiary Championship title for the first time in 2021. Blayze also took up coaching and refereeing in high school and she is now in the middle of a national referee course for indoor volleyball.
Blayze believes sport plays a critical part in studying at university as it requires time management skills which carry over into her pathway as a future doctor. She is excited for the year ahead on the SAC team and is looking forward to helping enhance the social and health aspects of university life for other students.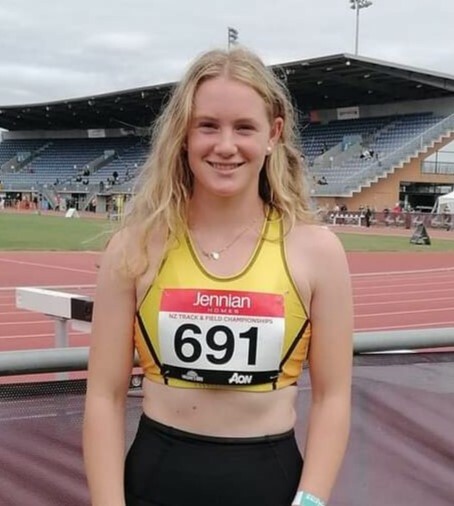 April Milne (Te Herenga Waka - Victoria University of Wellington)
April is in her first year at Victoria University of Wellington studying a Bachelor of Law and a Bachelor of Arts, majoring in history and international relations, and hopes to work in an area of international law in the future.
Sport has always been a large part of April's life. From tennis to ice hockey, playing a range of sports growing up April had lots of opportunity to find her passion. In her younger years hockey was April's primary sport and whilst no longer playing she is still heavily involved with umpiring.
Now a 400m hurdler, April's current sporting focus is in Athletics. Starting athletics at the age of 10, she has been specialising in hurdles for the last 3 years, coached by former Commonwealth Games hurdler Wayne Andrews-Paul. In the future she is hoping to qualify for the world university games and maybe get a national title under her belt.
Balancing sport and university is a challenge but one she is enjoying. April is a highly determined person and loves getting involved with many things. She can't wait to see what experiences and challenges the SAC is going to bring.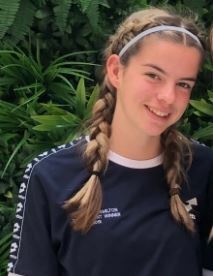 Mckayla Little (Massey University)
Mckayla is in her second year at Massey University, Manawatu studying a Bachelor of Health Science majoring in Psychology.
Mckayla has grown up with a very active lifestyle, playing football since the age of 5, as well as a variety of other sports over the years including swimming and touch rugby.
Mckayla's participation in football has allowed her to gain and strengthen her leadership and teamwork qualities. During high school she was captain of the girl's 1st XI in her final two years at Mount Maunganui College.
Mckayla's passion for football led her join the Massey University Club playing for Women's Reserves during her first year of university. Additionally, she was introduced to futsal where she played social league and competed in the 2022 UTSNZ National Tertiary Futsal Championship.
Her involvement in futsal has seen Mckayla become a member of the Massey University Futsal Committee where she hopes to utilise and improve her leadership skills. She is excited to compete in and be challenged by future events, and is looking forward to gaining more skills and experience through the opportunities presented to her through sport.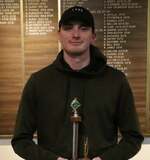 Josiah Leigh (University of Canterbury)
Christchurch born and raised; Josiah is in his third year of a Bachelor of Sport Coaching at the University of Canterbury. Josiah played many different sports growing up with volleyball and cricket being the sports Josiah has continued to pursue. He has played cricket most of his life and volleyball for the last seven years.
Volleyball has and continues to be a significant part of Josiah's life. Giving him more than just a sport to play; it has also driven his passion for coaching. For the last four years, Josiah has been coaching a high school volleyball team. He loves helping athletes improve their skill level, but what he enjoys most is seeing them grow as individuals through sport.
For Josiah personally, he feels coaching has taught him valuable leadership skills, as well as the importance of communication and dedication. For him, it is not just about winning games; it's about building relationships with players and helping them achieve their goals both on and off the court. As such, Volleyball will always hold a special place in his heart, but coaching has become his new focus.
When it comes to balancing sport and study, Josiah acknowledges it can be challenging when trying to prioritise his time. He believes however, that this is a healthy challenge to have because it teaches him (and others) to manage their time more effectively. Josiah also recognises that sport plays a big part in the mental wellbeing of students and student athletes, and believes it is important to not neglect sport while studying.
Josiah is looking forward to being part of the SAC team and being a voice for other student athletes.
TBC - (University of Otago) - currently recruiting
TBC - (AUT) - currently recruiting