Banter, learnings and comments from a Kiwi in Russia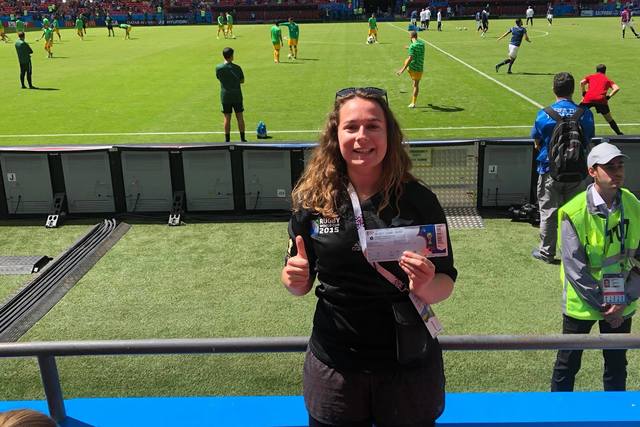 Welcome one, welcome all to my debut blog post!
Bear with as we navigate through the trials and tribulations of this social media blogging caper together. If you're interested in reading a couple of yarns and insights from my time so far in Kazan, then you're in the right place!
First impressions on Russia as a country so far, apart from the fact that it's very large? The people are passionate. Passionate about their country, passionate about their heritage and, in terms of events, passionate about delivering them to a high standard. And you cannot take that away from them. The food is fairly marginal, and say what you will about the people – but if you treat them with respect without any predetermined opinions, your friendliness will be reciprocated.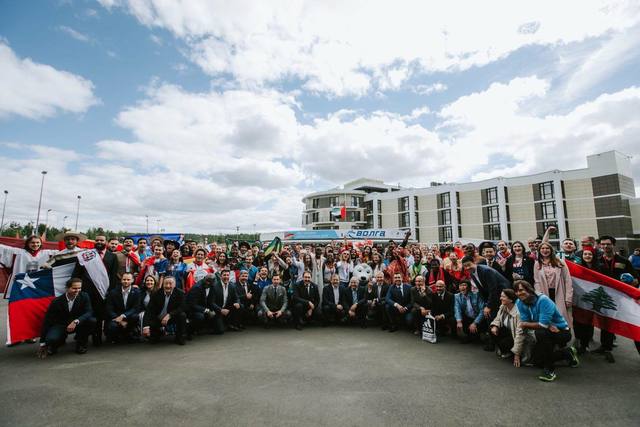 In regards to the FISU Volunteer Leaders Academy itself – holy moly what a time it's been. There are 112 participants from 92 countries here, and I am confident that I can count on one hand the number of people who cannot speak a second language – myself included (I really should rectify that). To hear a vast number of languages in one room is pretty impressive to witness – although if you throw "sweet as" and "bro" around enough in a sentence they give you a confused look as if you are speaking a second language.
Witnessing the different cultures at the official Opening Ceremony, where we had to wear traditional dress from our country, was an inclusive experience for all. To see participants from countries as far apart as Burkina Faso to Kazakhstan taking selfies together was so good.
The education programme we have been involved in has been extensive and challenging, and we have listened to a range of speakers from FISU, Education First and the Serbian Olympic Committee – just to name a few. There have been some very heated discussions (which are quite entertaining to witness I'm not gonna lie) as a by-product of the learnings and opinions that are shared during the presentation.
But that's not necessarily a bad thing – it demonstrates the commitment that these student volunteers have to furthering the cause of university sports in their respective countries. From those discussions, there is additional informal collaboration around the dinner table where problems are shared and initiatives are hatched. For some, those conversations may provide the most valuable learnings of all.
My takeaways so far? (Learnings, not fast food – although that would go down a right treat right about now. Don't think they have Uber Eats in Russia.) It has been a really intriguing experience to learn about how National University Sport Federations operate in other countries, and how Continental Federations represent the interests of university sport on behalf of other continents.
University and Tertiary Sport New Zealand, in comparison to other NUSFs around the world, is a very new organisation that is still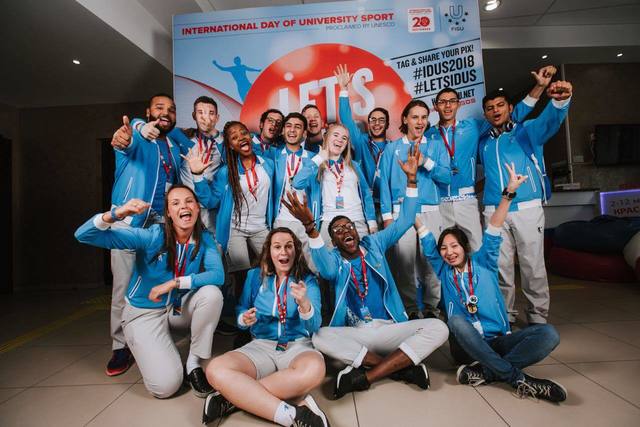 establishing itself. However, this isn't a bad thing, because the scope that we have to further develop in a sustainable manner relevant to today's generation of students is an exciting prospect.
Hopefully I can wrangle together all of these ideas and thoughts and articulate them into something that will be remotely understandable. In doing so, I might be able to bring some initiatives home that could nullify some of the issues that are present in other countries. It's the least I can do after the immense opportunity and subsequent support given to me that has allowed me to be here.
All in all, the first half of the week has been full of surprises, which included a trip to Kazan Arena to watch Australia vs. France in the first Group C fixture of FIFA World Cup 2018. I'm excited about what the rest of our time here might have in store, and if I haven't done too shabby of a job of this blog entry you might even get to hear about it.
P.S Just quietly… The FIFA World Cup game was epic.
Notes:
To find out more about Kristy's background click our original news story.
Kristy has taken over the UTSNZ Instagram account while she's in Kazan. Follow her journey at instagram: utsnz_
Posted: Monday 18 June 2018