Belonging in sport and finding some comfort amongst the mayhem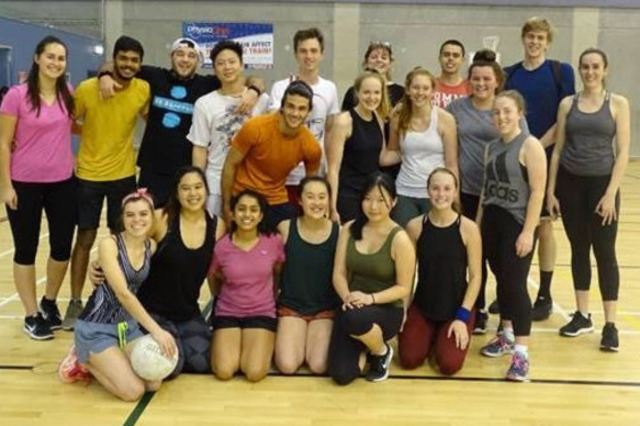 One of my first memories of having an interest in sport was in my second year of primary school when my class was instructed to write down three goals for the year. My first was to play in a hockey team, the second was to make more friends - two things I later learned could be achieved at the same time. These first two goals were the beginning of my attraction to sport and were the first step towards building friendships that would last a lifetime. The third was to get better at my times tables which, just so you know, I improved dramatically in!

What is the place of sport in our lives?
It is different for everyone - whether it be for fitness, fun, a sense of accomplishment or the game itself - all of these things throw us together with a group of people who are all working to achieve the same goal, creating relationships and unique, long lasting social bonds.
I was fortunate to enter the world of sport at a young age with the opportunity to play both competitively and socially from year two at primary school. These opportunities extending on through to Year 13 at high school, and now into my final year of tertiary education at Massey University.
Having the opportunity to play sport, and try a variety of sports including hockey, basketball, netball, softball volleyball and even badminton, particularly in high-school, has given me an immense appreciation for the sense of community and belonging that sport can provide. Sport provided me with a solid unit of friends to grow with, who not only shared my accomplishments, but also supported me through losses, just as I supported them.
For me, becoming a part of communities and groups is the most important thing that sport contributes to my life.
However, communities and this sense of belonging can fade, particularly as people disperse to different jobs or head to different universities after high school. This can come with a formidable sense of uncertainty that is often overwhelming when experienced alongside other major changes of stepping into the unknown and frightening territory of tertiary education.
For me, as a new student at Massey University I knew that I had to find friends ASAP, mostly due to all of my school friends going to different universities. Luckily, from past experience, I knew where to look.
In my first year I immediately joined the badminton club, before also taking up volleyball. This almost instantly gave me a place that I felt I could be a part of. In first year, there is a lot of uncertainty - new ways of learning, new places to locate, so many different people - but the consistent factor was the small groups of people who gathered weekly to play, providing some much-needed comfort amongst the mayhem.
However, despite the number of well-established clubs such as badminton and volleyball, there was still a struggle for some of the sports I most closely identified with. This led me to take action and part way into my second year I saw the opportunity to develop a basketball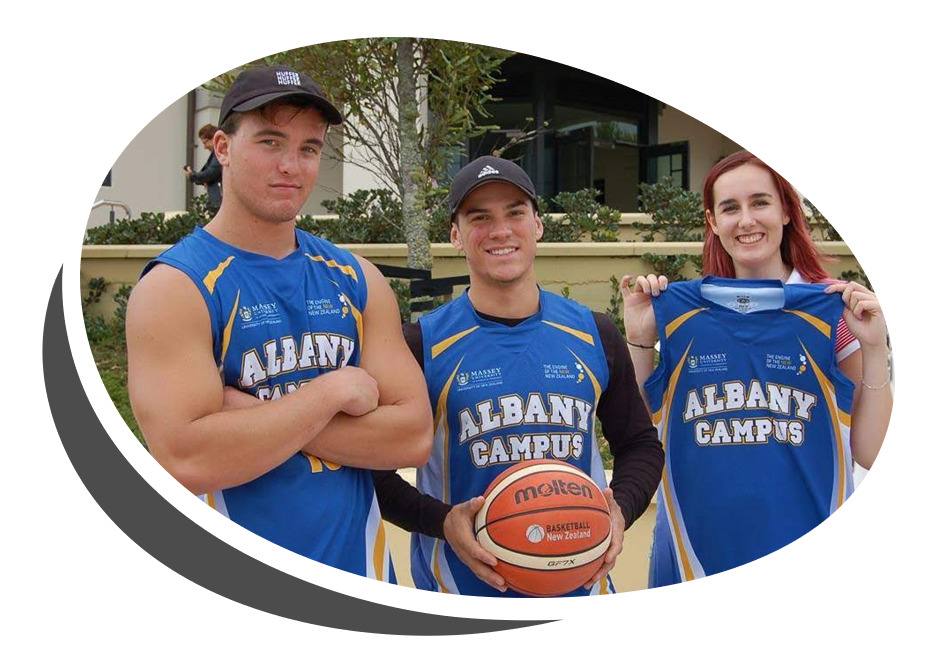 club for all students at Massey. This was a great opportunity to facilitate my own belonging, whilst also providing a space forothers to thrive in.
Establishing the Massey University Basketball club and then putting together a team which participated in the 2017 UTSNZ National Tertiary Basketball Championship continued to heighten the strong community we now had growing at Massey. These days you can rock up to the basketball courts and people are always friendly and keen to play - it's an inclusive environment. And I still hang out and catch up with the basketball team we took to UTSNZ in 2017. Without the sporting club and that tournament, I wouldn't have met some of my closest friends who I now see not just in the gym, but also sitting next to me in classes and outside of Uni as well.
From being a six-year-old having goals of just joining a sports team and making friends to establishing and growing a sports club, the evolution of my experience in sport at a range of levels has definitely facilitated my personal growth, mainly through being part of the communities that come hand in hand with sport. I hope the opportunity to be a part of these sorts of communities, whether it be sporting, music, academic, chess or any of the like is ever present in everyone's lives.
And if it's not there, why not?
Reach out and attend the orientation weeks and club days to see what is out there.
If what you're interested in isn't available, make it yourself!
Make an active change this year to find your place, your people, your passion - your community. It'll make all of the difference in your tertiary education experience, socially and academically, and will undoubtably extend beyond that into post study life.
Rose Fitzmaurice is studying a double degree in Marketing and Psychology at Massey University's Albany campus, where she also works on reception at the Rec Centre. Her love of basketball has seen her become the president of the Uni club and manage/coach the Massey men's 5x5 basketball team at the 2017 tertiary champs. As well as finding time to manage a club which has grown in size over the past few years, Rose also plays badminton and volleyball. Coming from a university that has split campuses, Rose is aware of the challenges and strengths that come from that and is keen to use her position as Chair of the UTSNZ Student Athlete Commission to champion change. She believes that tertiary champs are useful in keeping up a sporting culture at uni, much like you get at high school. She thinks fun and competition between universities should be a part of the student experience.
Posted: Tuesday 25 June 2019