Boost your hippocampus and other tips to improve memory during exams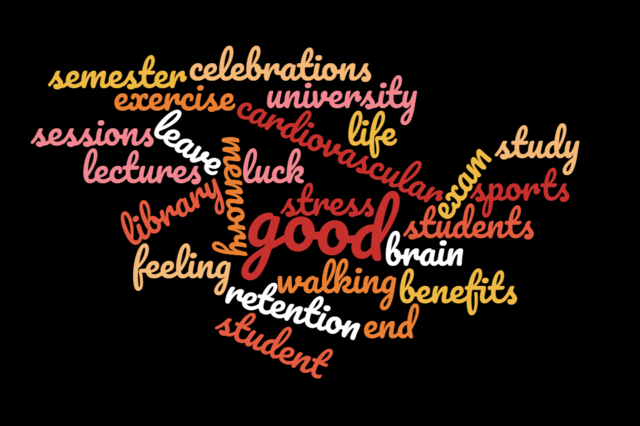 Congratulations – lectures have finished for the semester and end-of-year celebrations have started. Now the countdown is on until exam period – this time of year is one I would recall as the most daunting and stressful period for most university students, and I am sure that those graduating this semester are counting down the days if not hours until what will potentially be their "last exam ever!"
As those joyous memories of the end-of-year parties fade, it's time to start getting stuck into the study. I assume if you are reading this blog you are already on the path of procrastination and if nothing, hopefully I can either humour or bore you into studying as it might be slightly more exciting than the rest of this blog...
Back to exam talk, now, I am all for emergency studying or 'cramming' during exam week and am also aware that some students may feel it is vital to spend almost every waking second with your head in the books around exam period. But it may actually be better for your revision to allocate some time between study sessions to exercise. According to some recent research it seems it could actually be helpful to your performance to escape the study room and enjoy some time out in the fresh air and get the blood pumping through the body!
Prevent depression and decrease stress, among other things
We have all heard time and time again of the important benefits exercise has on many aspects of our lives including reducing the risk of cardiovascular disease, diabetes, stroke, preventing depression –which should be motivation in itself to improve our physical activity habits. However another significant benefit from exercise is that it can also decrease stress levels which seems especially important for students around this time of year!
Brain building, literally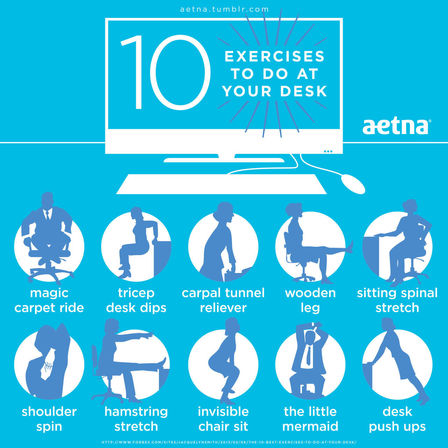 Recent studies have shown that regular aerobic exercise is linked to a boost in the size of the hippocampus – the part of the brain which is responsible for memory and learning – sounds pretty good right?
WikiHow says that no matter if you exercise before, during or after study it all helps! For instance:
Exercise before you study (as exercising before study helps the brain function better)
Exercise while studying (light exercise while studying can help recall information)
Exercise right after a study session (helps your brain stay active after a study session)
Walking around between study sessions (breaking up study to refresh your brain) or,
Incorporating exercise at your desk (if you don't have a minute to spare you can still get that blood pumping around the body).
A short burst can buck the study blues, rest your eyes and keep you focused
Although this sounds good in theory, you might be thinking how can this realistically fit into an already crammed schedule (no matter what time of year!). Well, some studies suggest you don't have to dedicate hours and hours in order to reap the rewards, in fact walking briskly for one hour twice a week in one study led to increased memory retention.
Or, why not grab some mates from your classes and play a game on the field in between a session?!
I may be biased because I love getting out in the fresh air rather than the airily quiet library, in which the white noise seems to distract me more than help with my revision. Exercise or a team sports training also seems like a great 'excuse' for a study break during exam period and I have always rather enjoyed the time spent away from the books to socialise with others, and my mind and eyes have always thanked me for the time away, therefore I readily encourage others to do the same!
So along with your procrastination today, please do take some time to ease the stress levels during this period, enjoy the end of semester celebrations and good luck to everyone undergoing exams!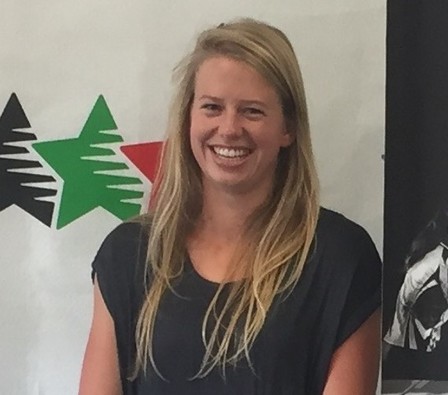 Hailing from Christchurch, Hannah Hill is completing her final research project as part of a Master of Applied Science at Lincoln University. Her sporting passion is hockey and she has played, coached and umpired for many years. Hannah is a current member of the Canterbury women's hockey team.
Hannah currently manages an Eastern Suburbs charity that provides sport and recreation opportunities for low-income families in east Christchurch. That sense of fairness and equality influenced Hannah's goals when she first joined the UTSNZ Student Athlete Commission back in 2016 – she wanted to provide more sporting opportunities for everyone by breaking down barriers.
Posted: Friday 26 October 2018