"It was an eye opener as many students were from countries that are in war zones or have corrupt governments"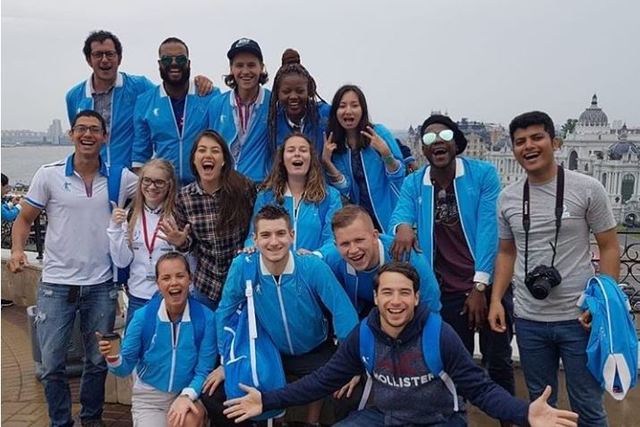 It has been a few months since Kristy Havill travelled to Russia as New Zealand's representative at the FISU Volunteer Leader's Academy. We asked the intrepid Lincoln University Sport and Recreation student to reflect on the whole experience and share her learnings with us (in her typically humorous fashion!)
We know you packed a lot into your time over in Russia – what was the highlight of your trip and why?
Definitely the people I met and the friends that I made – as cliché as it sounds! It's a pretty neat feeling knowing that you've made a bunch of new contacts from a variety of countries and cultures.
What was the single biggest challenge for you personally?
Getting through each day without being able to take a nap! The flight itinerary I was running with on the way over to Kazan was an absolute doozy too – 48 hours door to door, but made it in one piece (and with my suitcase) so happy days.
How did you get along with the other VLA participants?
We all had a great time getting to know one another, and getting into some heated discussions and needling each other when we had differing views on different subjects. Although some didn't understand my jokes…jury's out on whether they were actually funny or not!
What did the Academy entail? Can you describe a typical day to us?
We'd be out of the blocks at 7-7:30am each morning for breakfast. A couple of days were back to back lectures for the whole day until around 9-10:00pm at night due to the organisers having to reshuffle the schedule when it was confirmed that we were able to attend the FIFA World Cup match. After lectures were finished we would work on our group presentations until 11 or 12 at night. Towards the latter end of the week we were doing field trips each day to different sporting venues and tourist attractions in Kazan.
What would you have liked them to do differently?
I think the one thing that a few of us were disappointed about was that almost every minute of every day was accounted for. We had minimal opportunities to catch up with our peers in a more relaxed setting away from the lectures to share and suggest issues and ideas from our experiences with university sport in our respective countries.
Any funny moments you have to share (that you didn't in your event blog already)?
Plenty of good banter flew around, but an entertaining sight was seeing dozens of students traipsing down the road to the small pub to get pizza for lunch and dinner when we couldn't handle any more of the marginal food we were being served. Fair to say I couldn't look at a pizza without feeling slightly ill for a good couple of weeks after that.
What was the best lecture you heard and why?
A huge proportion of us found the lecture on "5 Skills to Develop for Leading and Thinking in the Age of Automation and AI" the most enjoyable, because it is so prevalent in the advancing technological world that we live in.
Who was the most impressive speaker or person you met and why?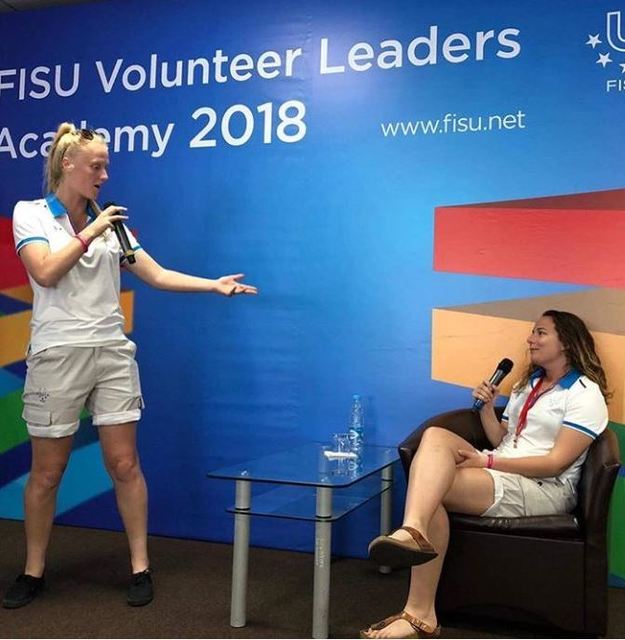 Minh Tran, who delivered the above lecture, was the most impressive speaker – it was not only the content that he delivered, but also how he delivered. He had a great mixture of explaining the content, interacting with us and had a huge smile on his face while doing so - it always helps when the speakers look like they want to be there!
Has this trip given you any ideas of what you can do at Lincoln to improve sports participation/performance/volunteering among the student community?
I can't pretend to be an expert on sports at Lincoln and how it is delivered. Every university has a different sports model, so I think the main goal for any university should be to improve the participation levels of students playing sport, either socially or competitively. Being active is such a crucial aspect of every student's life balance. But in order to make sustainable changes, there has to be a significant number of resources (whether that be financial resources or personnel) and unfortunately due to higher powers many universities don't have access to these resources, which makes things pretty difficult to improve upon.
Have you learned any skills or gained insight that will help you in your leadership roles?
I think it definitely helped in terms of improving one's ability to interact with people from all walks of life, and being able to keep an open mind when they were expressing their opinions if they contrasted to mine.
Did you get any tips that could be passed on to university managers and UTSNZ to help them do a better job and get more people involved in sport?
Again I can't charge in all guns blazing with new ideas when I don't have a full understanding of the organisation – but I think we're ticking along just nicely! The partnerships that UTSNZ has with national sporting organisations and the universities are getting stronger each year. The new MoU with NZSSSC is a significant step too. It was an eye opener in Russia because many of the students were from countries that are in war zones or have corrupt governments – so we are very lucky down in our corner of the world that we don't have those issues to hinder progress.
Did the trip change your view of volunteering?
It was amazing to witness how passionate people are about their volunteering – particularly in Russia because some of the volunteers at the conference were working double time by volunteering at the FIFA World Cup games too. I think down in our neck of the woods we don't like to talk ourselves up too much and share the different volunteer roles we're involved in. But over in Russia they are so enthusiastic about it, and not afraid to share what they have done and the opportunities that they have had. Insta stories left, right and centre! They are proud to volunteer at sports events, and for some it's a huge part of their life travelling the world and volunteering at different events.
From an employability perspective, how do you feel attending this event helped you?
Personally I think heading over to Russia was a big step out of my comfort zone, which I reckon is always a good thing in terms of extending ourselves and shows that any challenge can be overcome. It was a cultural lesson being with people from 91 other countries, and definitely made me more aware of some of the issues that we're faced with and provided an insight into how countries are addressing those issues.
How would you rate the VLA out of 10? (With 10 being mind-blowingly amazing).
Would be a bit rude and ungrateful not to give it a 10 after going all that way surely?!
Posted: Tuesday 14 August 2018