July 2022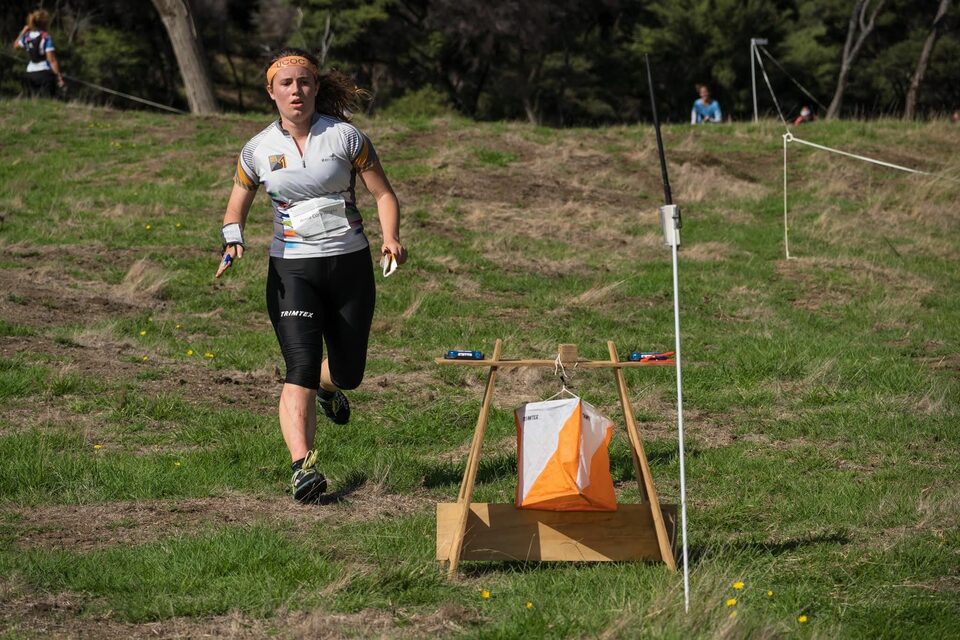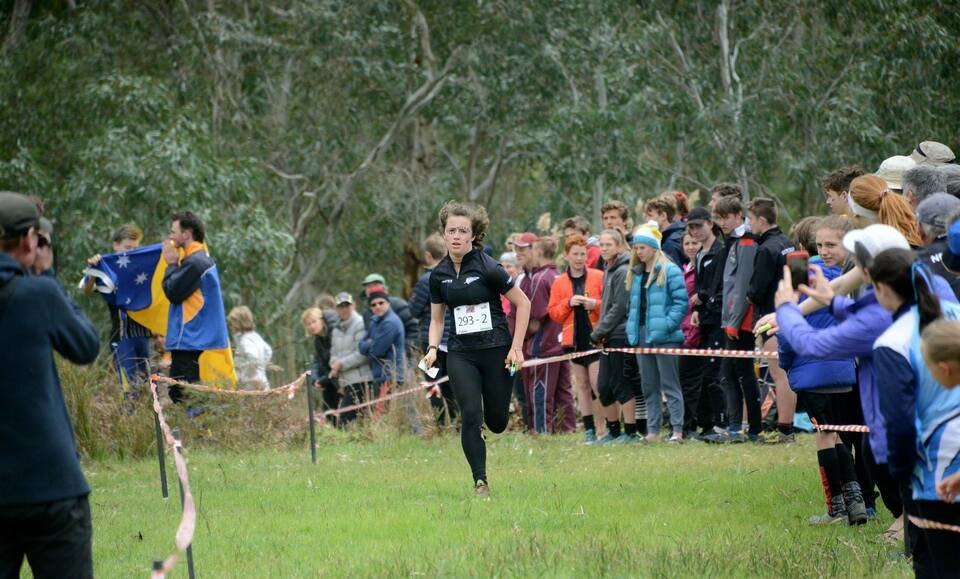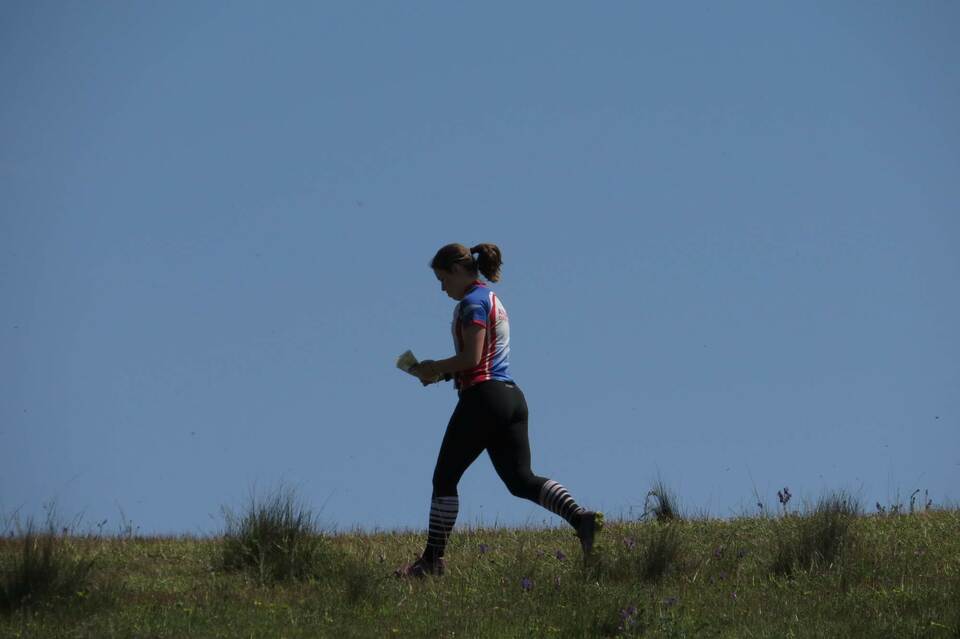 Anna Cory-Wright navigates her way to Switzerland
Anna Cory-Wright will represent New Zealand at the FISU Orienteering World University Championships
and will compete across the sprint, middle, long and relay disciplines. Her primary focus is on the long-distance race as "it gets you out in the forest for a long time, and it is the peak event of orienteering." Anna has previously gained impressive results at the Oceania competitions against Australia.
Anna is a second-year student at the University of Canterbury studying geography, environmental science and communications. Surrounded by a hill-sided landscape, Anna can stay on top of her training more easily than when she lived in Auckland. The University of Canterbury is also home to the only tertiary orienteering club in New Zealand, which allows her to do fun actives such as "ski orienteering."
She describes that "you get to see some cool places with the sport because many of the courses are on private land, so you wouldn't get to go there otherwise." Her favourite place is Golden Bay, Nelson, which hosted nationals this year. Anna also mentioned that "New Zealand's orienteering community is unique as everyone knows each other, and you meet some cool people."
Anna is pleased to see orienteering "becoming more recognised, and that the youth are slowly coming through the system." Her future ambitions are to enter "more international events" and become "further involved in planning activities." Being "born into the sport", she has witnessed the growth of orienteering and believes that a greater number of New Zealanders can reach the world stage.
If you want to join a sporting club at the university, Anna describes that "there are lots of opportunities, especially with the clubs of UCSA, so you can just try out anything." The orienteering club is always seeking new people of any ability to join!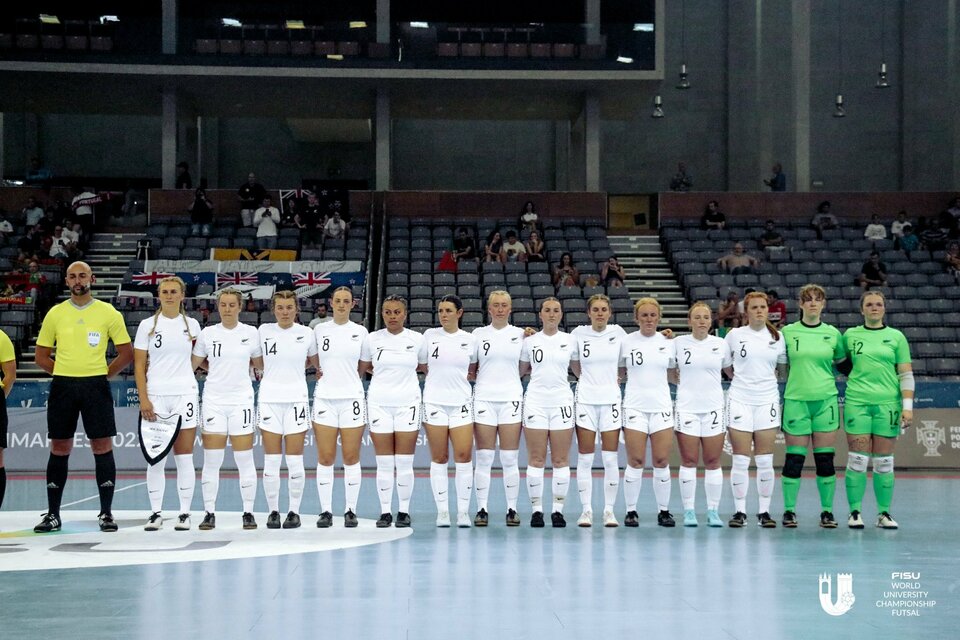 Futsal history created!
The New Zealand tertiary futsal teams have made history in Portugal at the 2022 FISU Futsal World Championships!

The women made the semi finals for the first time and placed 4th , while the men placed 7th, earning a maiden top eight performance.
Both squads put on impressive performances against some of the world's best players including those from Brazil and Argentina.
Check out the photos from the competition here!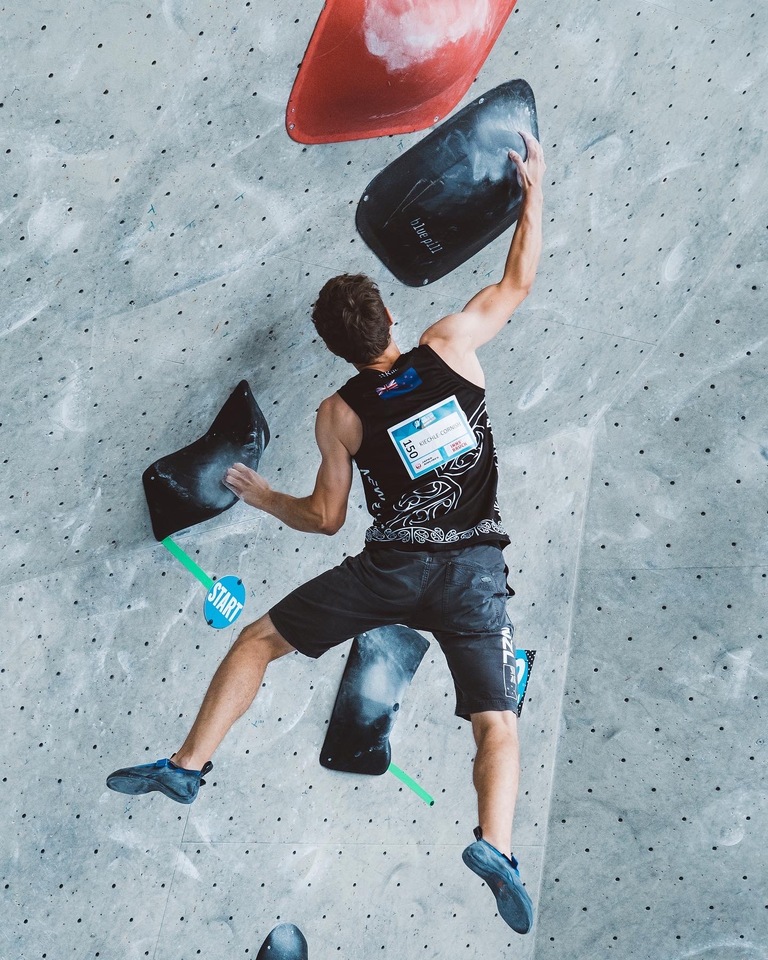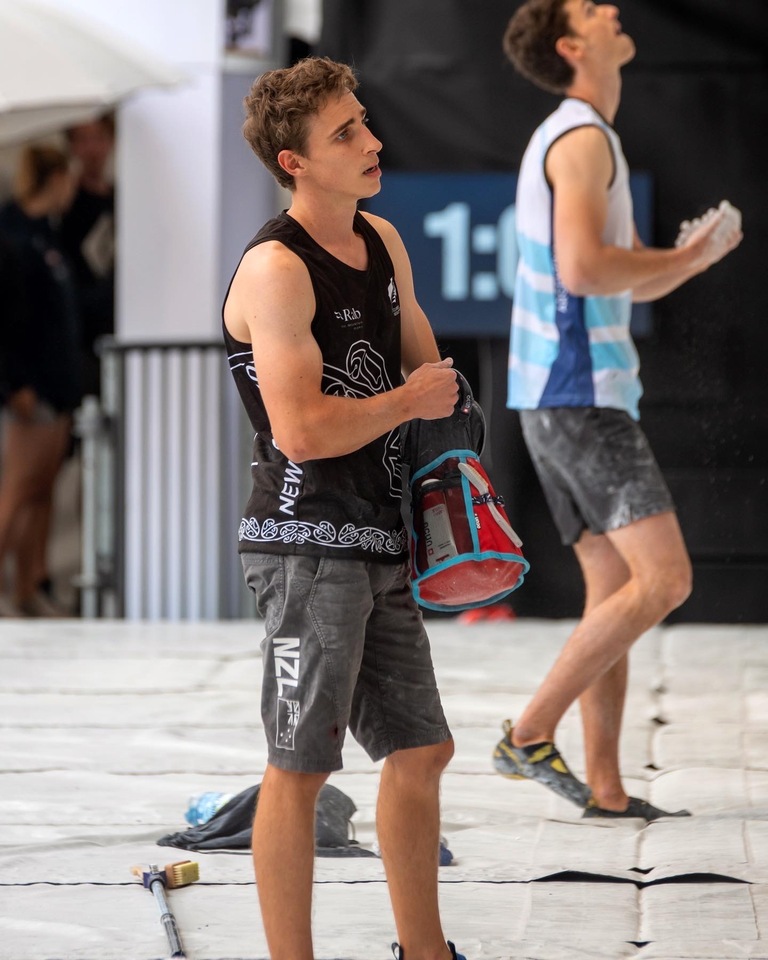 Alexander Cornish reaches new heights on the world stage
Last month, Alexander Kiechle-Cornish competed at the FISU World University Sport Climbing Championships, held in Austria. At the event, Alex climbed in the lead and bouldering disciplines and said, "there is very strong competition overseas."

Alex also outstandingly represented New Zealand at the Rock Climbing World Cup. He competed against the best athletes in the world and described it as "a good experience that also showed how much additional training is needed." He said a great aspect of the competition and the climbing community more generally, was that "no matter what country you were from, everyone would cheer you on."
Growing up in South-East Asia, Alex was a swimmer for 13 years before rock climbing started. Alex became interested in rock climbing as a means to "strengthen his arm after breaking it at school, and whilst training with the high-performance swimming squads in New Zealand."
His favourite part about the sport is "how objective you can be." He described that "rock climbing is one of the few sports where it is just you against the climb, and you have the clearest sense of your own progress." Even though most of the training is inside, Alex said a large factor of why he loves the sport is the beautiful places outdoors that rock climbing can take you.
He graduated from the University of Auckland at the end of semester one this year, with a conjoint degree in statistics, finance and economics. At university, he was a high-achieving student and the recipient of the Auckland Blues and Dean's Leadership Awards. He will now start as a full-time external investment analyst at the New Zealand Super Fund, where he has worked part-time for two and a half years.
Alex said that he couldn't imagine himself without climbing. He plans to "work with some of the gyms further on their coaching programmes so that we can see some really talented youth come through." Alex believes that "if enough people have the passion and desire, New Zealand could become extremely competitive on the world stage."
Canterbury domination!
The University of Canterbury won both the men's and women's competition at the 2022 UTSNZ national tertiary championships!

WOMENS DIVISION
1st - University of Canterbury
2nd - University of Otago
3rd - University of Waikato
MENS DIVISION
1st - University of Canterbury
2nd - University of Waikato
3rd - Victoria University of Wellington
SPIRIT AWARD - Massey University
Check out the photos from the competition here!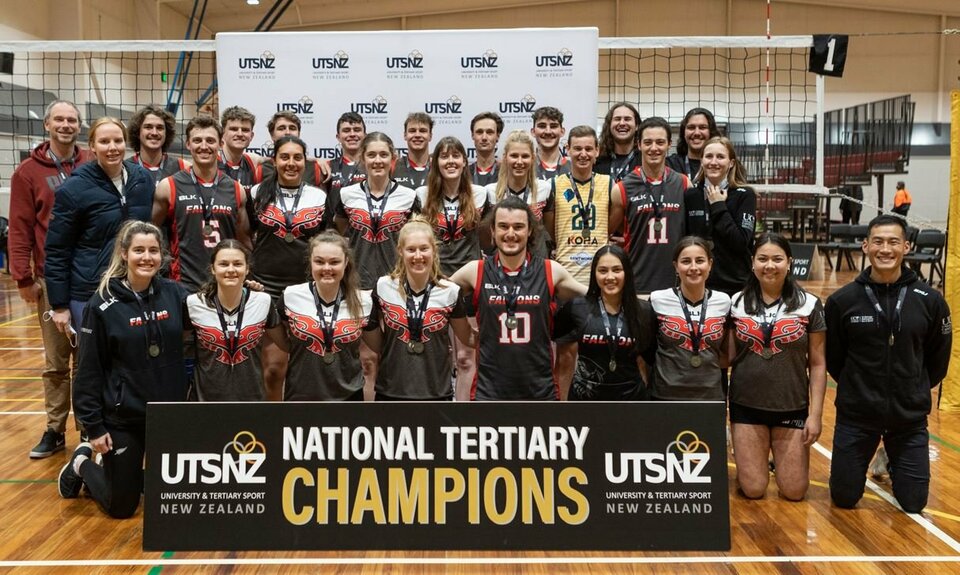 Keep an eye out for the upcoming championships!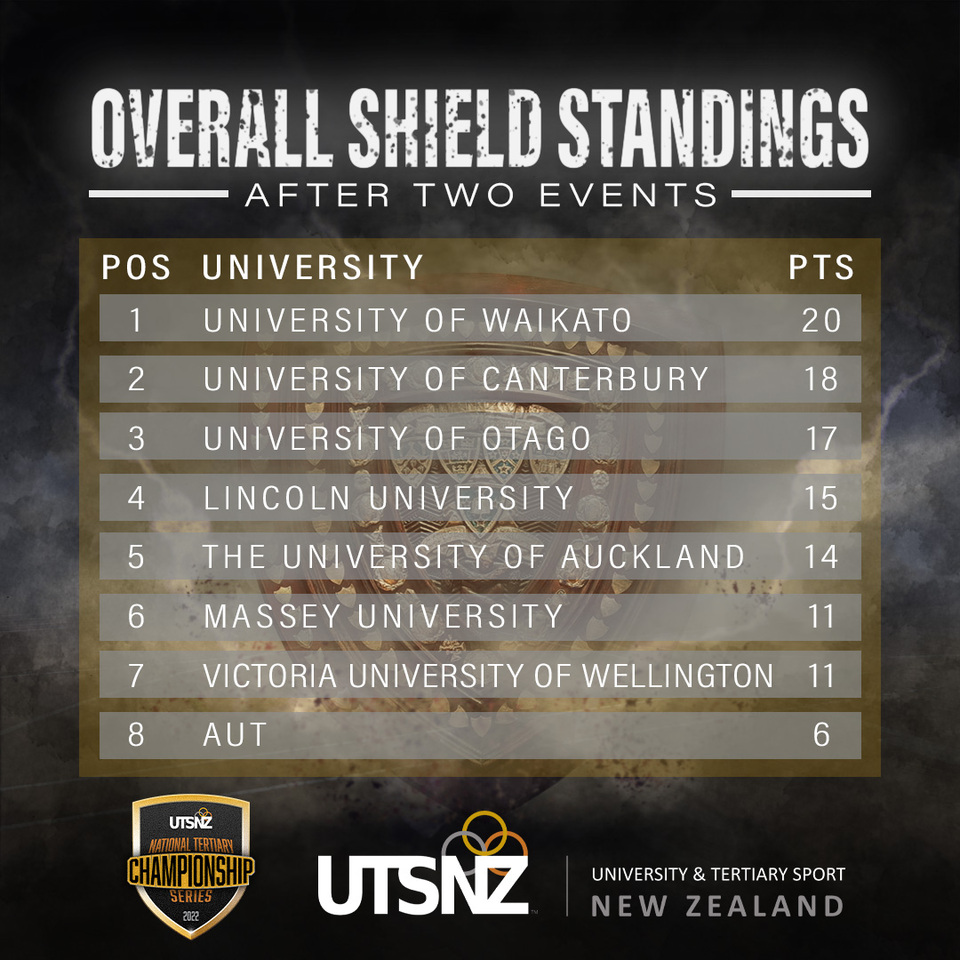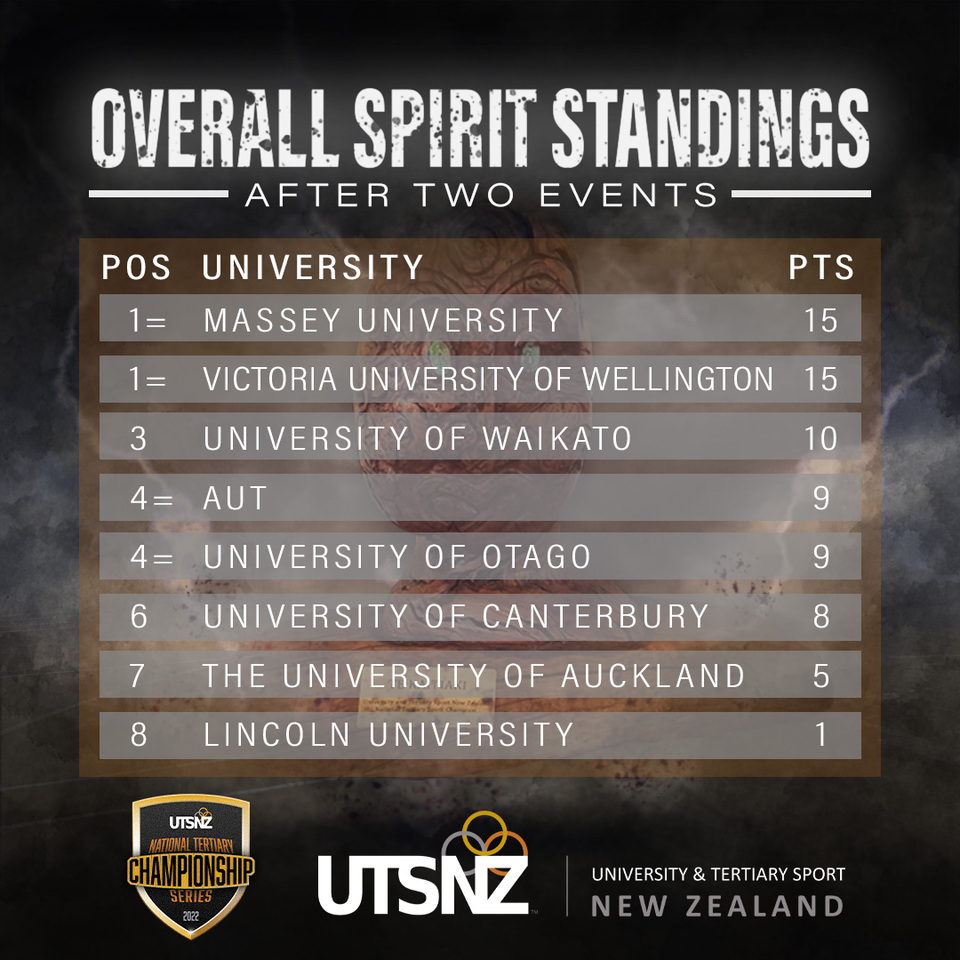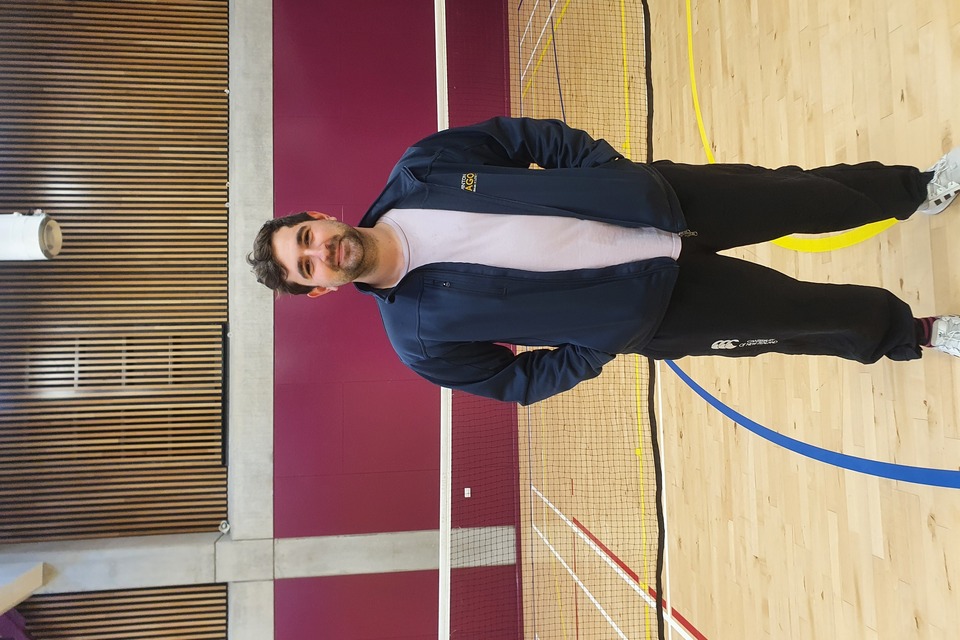 Gabe Martin joins UTSNZ!

UTSNZ welcome a new student representative for Otago University!
Gabe Martin is a second-year student at the University of Otago studying a Bachelor of Science majoring in Sports Development & Management, with the aspiration of working in a community or event management role in a national sports organisation.
Gabe is excited to see what opportunities and people he can meet through the Student
Athlete
Commison while growing and supporting the voice and aspirations of Otago university students.
Check out the Student Athlete Commission here
Want to get more insight into our student athletes and events - check out these articles!
Don't miss out - subscribe now!
Subscribe to Compete & Connect for the latest updates.
Follow UTSNZ to stay up to date with our news and events!