February 2023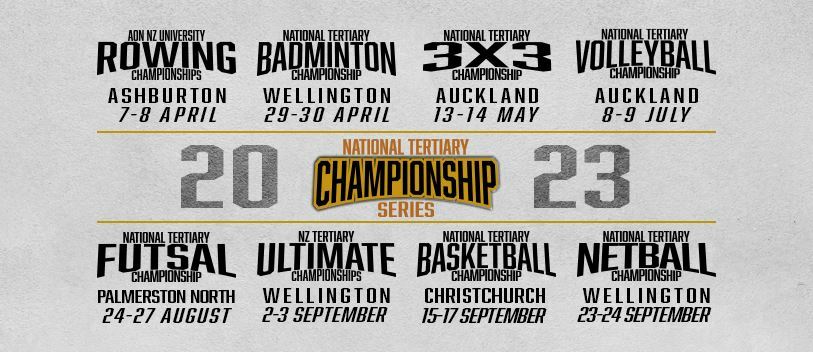 UTSNZ Announces 2023 National Tertiary Championship Series
UTSNZ is excited to announce the details of the 2023 National Tertiary Championship Series.
The 2023 series will see the continuation of inter-tertiary rivalries across New Zealand's eight universities and in the same eight sports contested in 2022, with points from each event accumulating towards the overall National Championship Shield and National Spirit Award – Te Kaitiaki.
The series begins with the Aon New Zealand Rowing Championships in April, which will be held on the aquatic playground of Lake Hood in Ashburton. The National Tertiary Badminton Championship follows soon after at the Wellington Badminton Centre, before the hotly contested 3x3 Basketball Championship to be played on campus at AUT North 13 – 14 May. The 3x3 event again the first step on the international qualification pathway towards the prestigious FISU University World Cup 3x3 event played annually in China in November.
Volleyball, Ultimate and Futsal kick off a busy semester two, before the events series wraps up late-September with the National Tertiary Basketball and Netball Championships - the last two events often providing vital points for those vying to finish in top spot on the overall championship league table.
You can read the full press release here and check out each of the National Tertiary Championship event pages here. To get involved as an athlete, contact your University sport department today.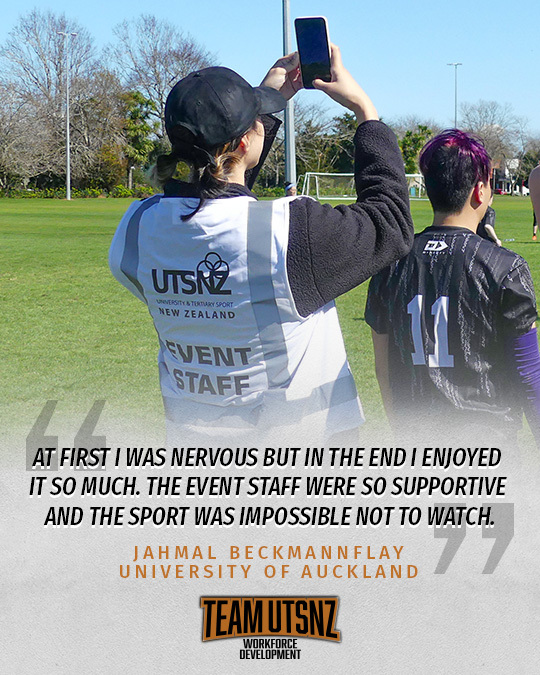 Volunteer with Team UTSNZ
There are many more opportunities to volunteer with Team UTSNZ at all of the National Tertiary Championship events in 2023. Regardless of what you're studying, you can gain hands-on experience at any of the events on the schedule. Follow the link below to find out more information and sign up to join our team in 2023!.
UTSNZ is now on Flickr!
Photos are being added every day as we upload all the action shots captured from 2016 onwards.