UTSNZ Announces 2023 National Tertiary Championship Series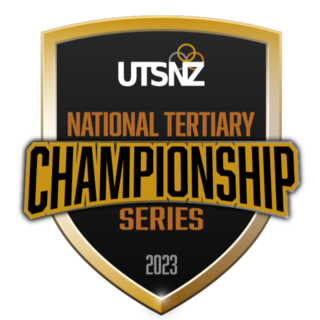 UTSNZ is excited to announce the details of the 2023 National Tertiary Championship Series.
The 2023 series will see the continuation of inter-tertiary rivalries across New Zealand's eight universities and in the same eight sports contested in 2022, with points from each event accumulating towards the overall National Championship Shield and National Spirit Award – Te Kaitiaki.
The series begins with the Aon New Zealand Rowing Championships in April, which will be held on the aquatic playground of Lake Hood in Ashburton. The National Tertiary Badminton Championship follows soon after at the Wellington Badminton Centre, before the hotly contested 3x3 Basketball Championship to be played on campus at AUT North 13 – 14 May. The 3x3 event again the first step on the international qualification pathway towards the prestigious FISU University World Cup 3x3 event played annually in China in November.
Volleyball, Ultimate and Futsal kick off a busy semester two, before the events series wraps up late-September with the National Tertiary Basketball and Netball Championships - the last two events often providing vital points for those vying to finish in top spot on the overall championship league table.
Across the upcoming series, the University of Auckland - Waipapa Taumata Rau will no doubt be looking to retain their longstanding title and impressive hold on the overall Championship Shield, but with approximately 40,000 new first year students hitting New Zealand tertiary institutions in 2023, there will be plenty of new sporting talent spread across all universities to keep things exciting.
The University of Canterbury who mounted a serious challenge against the University of Auckland in both 2021 and 2022, will also be hoping for another successful year after coming tantalizingly close to taking the overall series win last year.
Competition and titles aside, for many students the National Tertiary Championship events are also about far more than just sport. The acceleration of friendships and social cohesion, as well as the creation of a sense of identity and belonging, are further expected outcomes of participation.
"The culture created by my team and other teams within the tournament was amazing. A super warm and welcoming experience away from home with a real sense of community around the tournament."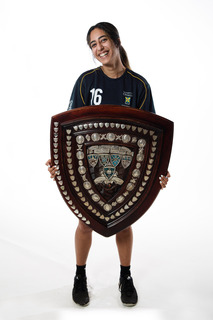 "Participants in the inter-tertiary events are not just your competitors, they are also your friends, you just don't know it yet."
"The best part of this tournament is the environment. Everyone was amazing. It was a well spirited event and it was just so much fun to be apart of."
The wider social value of the series also captured in the quest for Te Kaitiaki – the overall Spirit Award. Current holders Massey University were rewarded in 2022 with their students consistently upholding the values of kotahitanga, manaakitanga and rangatiratanga both on and off the field.
We expect to see this spirit and the aspirations of many students lifted again in 2023.
For more details on the full event schedule click here.
Posted: Fri 17 Feb 2023