UTSNZ Welcomes Jason Nel to the Team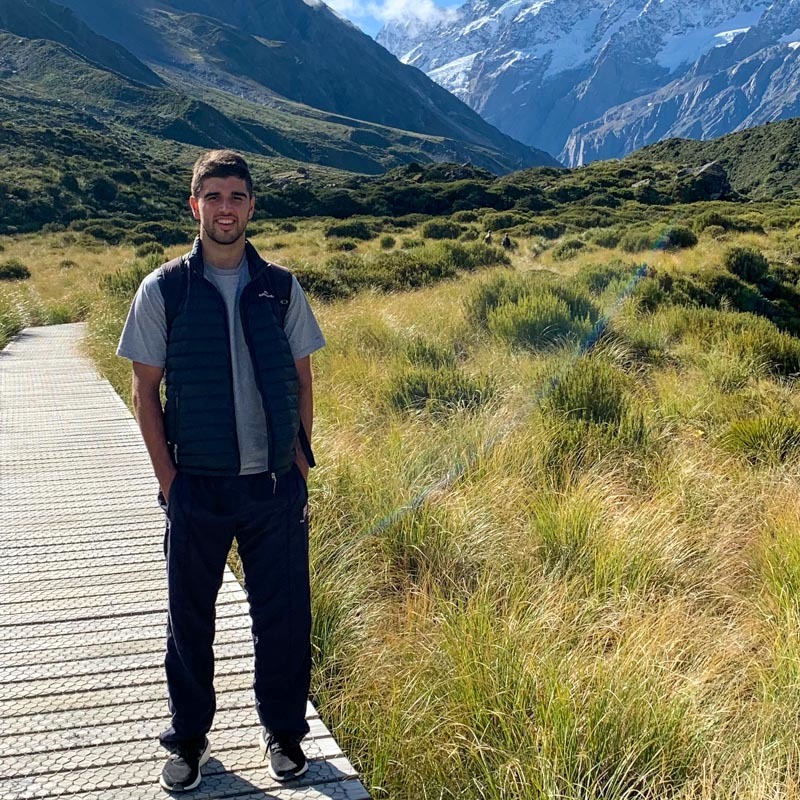 Te Herenga Waka – Victoria University of Wellington student Jason Nel has joined the UTSNZ team as the new Marketing Intern for 2022. A second year Bachelor of Commerce student majoring in Marketing and Management, Jason's primary role is to ensure student voice is maintained throughout UTSNZ's marketing strategy with the key deliverable being the monthly student e-newsletter 'Compete & Connect'.
With ambitions of being employed in the sporting sector once he graduates, Jason is hoping to use the role to learn new skills and form relationships that he can utilise in the future. "I'm looking forward to being exposed to the sector through this wonderful opportunity and to make connections with staff from national sporting bodies before I graduate is really valuable".
A high-performing rower during secondary school, Jason's focus in now strongly on his studies although he's still finding time to remain active. "Victoria University has given me the chance to row at the varsity level which is still competitive, fun, keeps me fit, and I can still be involved in the sport that I love".
'Compete & Connect' was established at the beginning of 2021 and is circulated to the 2,300+ student and alumni that have competed in UTSNZ events since 2016. In order to uncover content, Jason will be utilising his networking and problem-solving skills to connect with elite tertiary athletes and provide insight into their lives and schedules, a side of tertiary sport he's excited to uncover.
"I'm looking forward to meeting student-athletes through this role, getting to know how they balance university and sport, and learning what their aspirations are".
In the April edition of 'Compete & Connect', Jason chats to University of Otago student and national gold medal-winning rower Ben Mason about juggling sport and university life, and catches up with the University of Canterbury's Aidan Tonge as he prepares for the UTSNZ National Tertiary 3x3 Championship in May.
To keep up to date with UTSNZ and check out Jason's mahi click and subscribe here.
Posted: Wed 27 Apr 2022