August 2022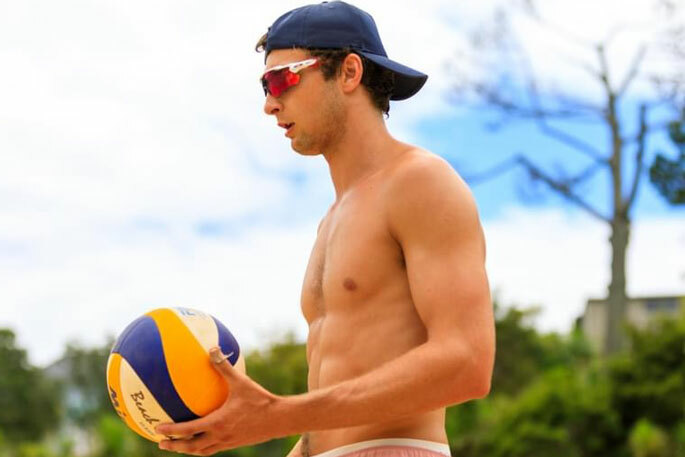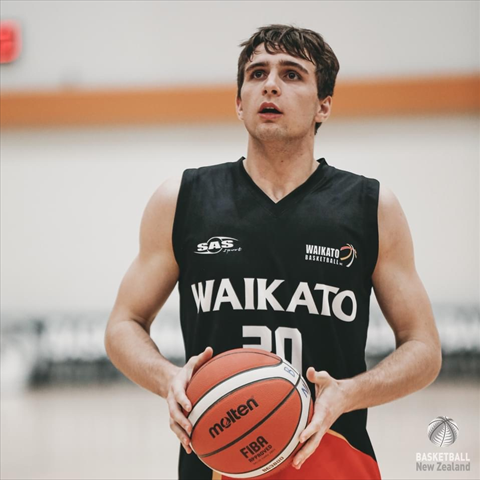 Jack McManaway, the dual sport NZ

representative
Jack McManaway is set to represent New Zealand at the FISU Beach Volleyball World University Championships and the 3x3 University World Cup later this year. He is studying towards a conjoint degree of commerce and law at the University of Waikato and being an all-rounded individual is something he has always strived towards. Jack's efforts in the classroom and sports field have made him a well-known and respected individual nationwide, with an admirable attitude.
His three older sisters have represented New Zealand in development level basketball and Jack explained that his parents "did a really good job at raising us to say yes to any opportunities that came along." During his time at Tauranga Boys College, he was an avid basketball, rugby and volleyball player. He mentioned that "the sports overlap a little bit in the terms of jumping ability and the aerial progress that you have to have." His greatest personal achievement so far was "being named as the MVP at the 2019 National Secondary School Championships", where his school claimed gold.
At a young age, Jack has already competed at the world stage in America, Thailand and China. His focus at the moment is set on the FISU Beach Volleyball World University Championships in Brazil, which he will then have to shift his focus towards the FISU 3x3 University World Cup held in Turkey at the end of October. Jack says that "it is an honour to represent New Zealand on the world stage" and that alongside his partner, James Sadlier, they have been "working pretty hard towards the volleyball tournament." Jack highlights that "New Zealand has a massive problem with tall poppy syndrome" and even though his team are considered as underdogs, they will "go in with the mindset of challenging the best and leaving everything on the court."
Jack mentioned that his "most enjoyable tournaments have been the UTSNZ ones because you get people from all sorts of backgrounds and with different skill levels." Partnered with Bae Fountain, who he had played a national beach tour with previously, Jack went back to back and won the beach volleyball championships. At the 3x3 basketball championships, he mentioned that "they came in as massive underdogs" but soon realised they "didn't need to be the best team in the world, just better than the opposition they were playing." He explained that they "grew through the tournament and getting to the final and winning the competition turned a few heads." At both competitions, Jack aimed to "put the University of Waikato on the national stage."
Jack aims to maintain both sports, with his focus heavily towards beach volleyball. He explains that he "is super young and there are a lot of things still to come in the future." He highlighted that "New Zealand does have a place at competing on the world stage" and his personal goal "is to make the 2026 Commonwealth Games in Australia." He believes that "small wins at the moment will help in achieving that long-term ambition." Jack wishes to be an example to other athletes pursuing two sports that, "you wouldn't believe what you can achieve, provided you work really hard and manage everything that is on your plate." He also emphasised that "personal well-being is massively overlooked in the sporting industry, so be realistic and have a support team."
Badminton was insane!
The University of Auckland won the 2022 UTSNZ National Tertiary Badminton Championships.
1st- University of Auckland
2nd- AUT
3rd- University of Canterbury
Check out the competition photos here!
NZ Team Announcement for the FISU Combat Sports World Cup
Auckland snatch Ultimate
Students were eager to compete at the National Tertiary Ultimate Championships, which were last played before the pandemic.

University of Auckland Flood took out the competition!
OVERALL PLACINGS
1st - University of Auckland Flood
2nd - University of Otago Toroa
3rd - University of Canterbury Honey Badgers
Spirt Award- University of Canterbury Pythons
Check out the New Zealand Ultimate wrap up here!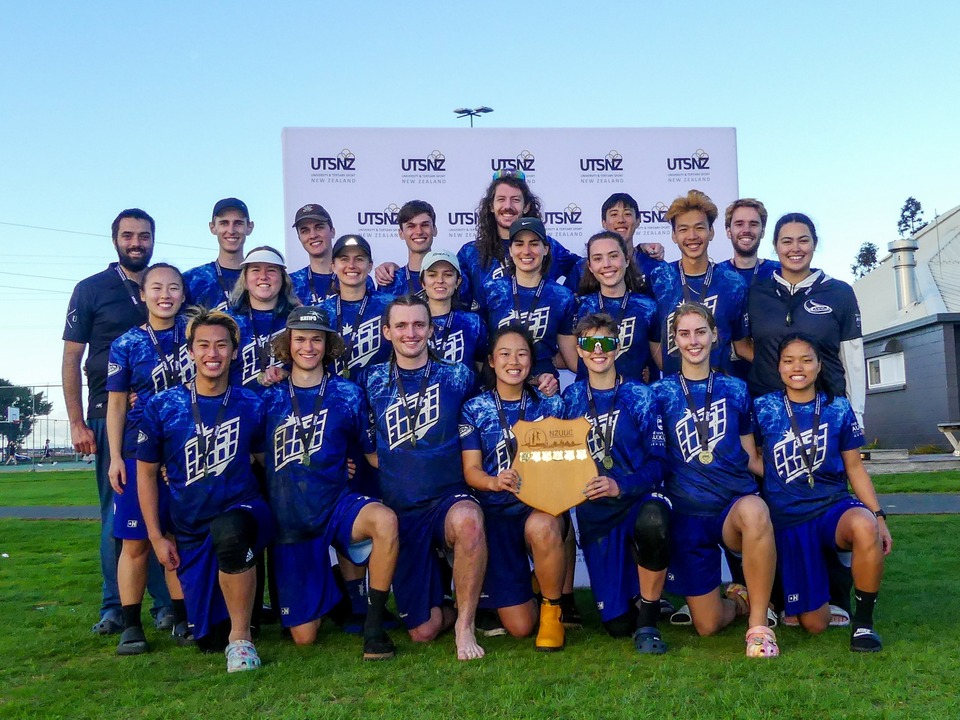 Keep an eye out for the upcoming championships!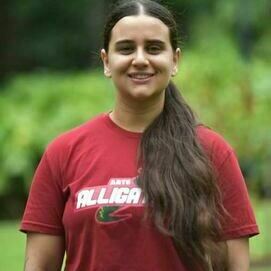 Narise Hansen joins UTSNZ!

UTSNZ welcome a new student representative to the board of directors. Narise is a third-year Bachelor of Arts student majoring in English and Drama at the University of Auckland.
Since the
beginning of
2022, Narsie has been a Sports Leader for the Faculty of Arts and is involved in both social and tertiary sports teams.
"There is a significant drop off in sport participation once young people finish high school and the provision of appropriate pathways for students to continue to engage with a competitive sporting environment are important"
Let's Walk Oceania kicks off this month!
#LetsWalkOceania challenge website is now LIVE!
Sign up to be part of our celebrations as we count down the days until International University Sport. Sign up, make a team or just contribute as an individual. We would love for you to be a part of our celebrations and help us reach our goal of 20,197km. It all starts 1 September.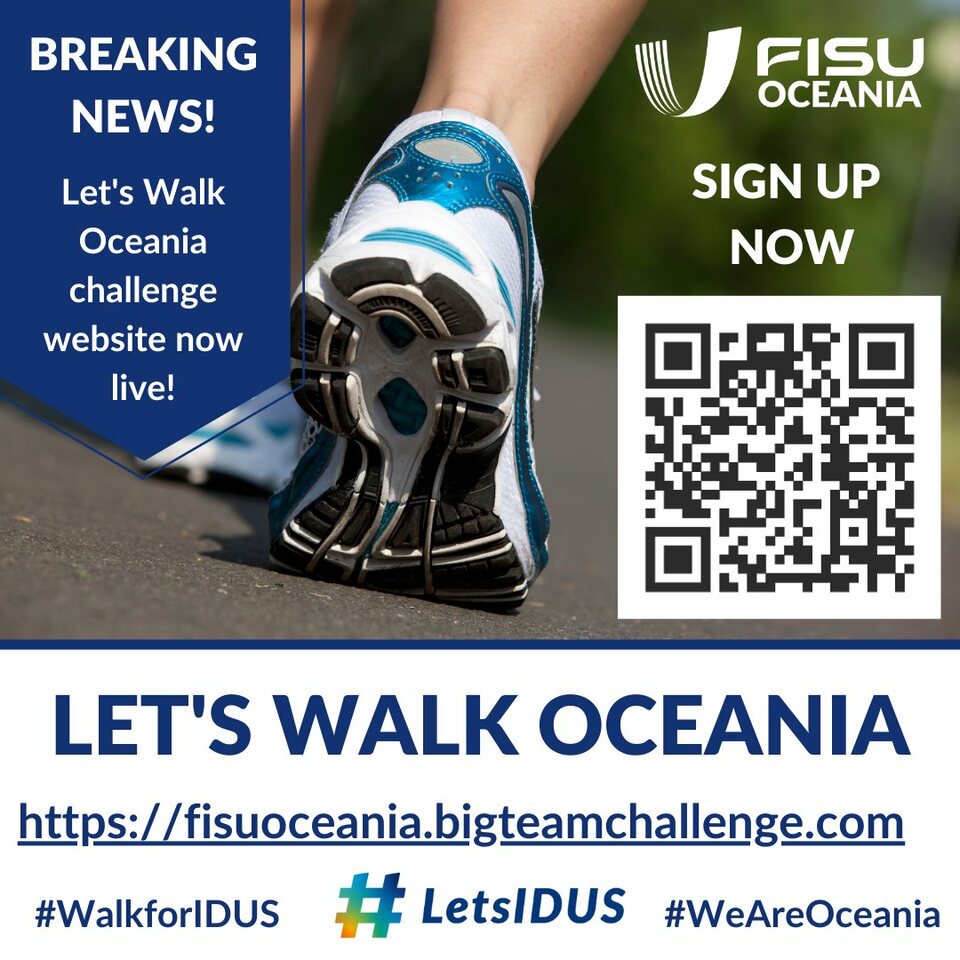 Want to get more insight into our student athletes and events - check out these articles!
Don't miss out - subscribe now!
Subscribe to Compete & Connect for the latest updates.
Follow UTSNZ to stay up to date with our news and events!