Counting down to the International Day of University Sport (IDUS) 2023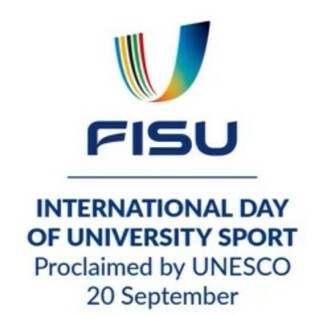 With just one week to go until September 20th, the global community is gearing up to celebrate the International Day of University Sport (IDUS). This annual event, observed worldwide, is more than just a day of sporting activities; it's a celebration of the vital role that sports play in shaping the lives and careers of university students. As we countdown to the 2023 IDUS, University and Tertiary Sport New Zealand (UTSNZ) is preparing to mark the occasion with a theme that highlights the impact of sport on career development.
IDUS, now in its eighth year, continues to promote physical activity, healthy lifestyles, and the significance of sports within educational institutions. The #LetsIDUS initiative, an integral part of the celebrations, aims to foster knowledge exchange on key issues related to university sports and raise awareness about the importance of sports in academia.
Last year, IDUS broke records with over 3 million participants worldwide, spanning universities, institutions, cities, and communities. More than 2,000 events took place across all five continents, showcasing the pivotal role sports play in the lives of university students. The success of this event underscores its importance in fostering a culture of physical activity, teamwork, and leadership among students.
This year, UTSNZ has chosen to celebrate IDUS 2023 under the theme of "Celebrating the Impact of Sport on Career Development." The focus is to demonstrate how participation in sport, whether as an athlete, administrator, or volunteer, significantly contributes to the vocational skill development of tertiary students.
UTSNZ plans to showcase real-life stories of former tertiary students who excelled in both sports and their careers. These inspiring individuals will come from diverse fields and backgrounds, illustrating how skills acquired through sports—such as teamwork, leadership, time management, and resilience—directly contributed to their professional achievements.
In addition, UTSNZ's Student Athlete Commission representatives will be organising various on-campus activations to celebrate the day.
IDUS 2023 promises to be a day of reflection, celebration, and inspiration for students and institutions alike. It's a day to recognise that sport extends beyond the playing field, shaping character, instilling discipline, and enhancing career prospects. It is hoped that UTSNZ's commitment to showcasing these experiences will inspire future generations to embrace sport and the invaluable life skills it offers.
For more information about the #LetsIDUS campaign and to join the celebration, please visit https://www.fisu.net/fisu/about-fisu/international-day-of-university-sport

Posted: Tue 12 Sep 2023