Notice of 2024 World University Sport Climbing Championship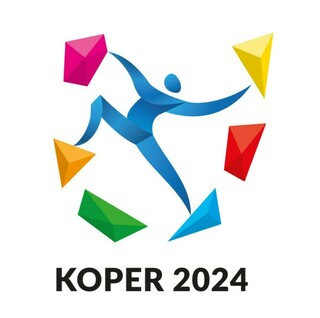 Climbing NZ is calling for expressions of interest from New Zealand tertiary students who are interested in competing at the World University Sport Climbing Championship, 9 - 12 September 2024 in Koper, Slovenia.
The World University Sport Climbing Championship, an international event organised for tertiary student athletes, is held under the auspices of the International University Sports Federation (FISU).
International Federation Sports Universities (FISU) Eligibility Criteria WUC
Only the following may participate as athletes in a FISU World University Championship:
a) Students who are currently officially registered as proceeding towards a degree or diploma at a university or similar institute whose status is recognised by the appropriate national academic authority of their country;
b) Former students of the institutions mentioned in a) who have obtained their academic degree or diploma in the calendar year preceding the event;
All athletes must satisfy the following conditions:
a) Be a national of the country they represent;
b) Be at least 18 and no older than 25 years of age on the 31 December of the year of the event, for 2024, athletes must be born between the 01/01/1999 and the 31/12/2006.
Climbing New Zealand Selection Criteria for FISU events
In addition, to the FISU Eligibility criteria, participants must also be either one of the following;
a) A Member of the New Zealand Development Squad (Open age category)
b) A Member of the New Zealand Youth Development Squad
Refer to the Climbing New Zealand website for the complete selection policy including the criteria for selection into the Development Squads.
https://www.climbing.nz/climbing-new-zealand-national-team-selection-policy/
Schedule
The programme and duration of competitions are fixed by FISU in agreement with the Organising Committee and the ITC. The competitions shall last four days and include the following events:
Men's and women's events:
Boulder
Lead
Speed
Combined classification
Further information about the World University Sport Climbing Championship is available at https://www.fisu.net/sports/championships-world-cups-sports/sport-climbing
Whether you are Current Climber, University Rock Climbing Club or University/Tertiary Employee, if you would like to know more about the event or to express your interest in competing please CLICK HERE and complete the EOI form and Climbing NZ will be in touch with you.
Posted: Wed 30 Aug 2023