UoA Men's Football Team to Compete at the 2023 FISU University World Cup Football Announced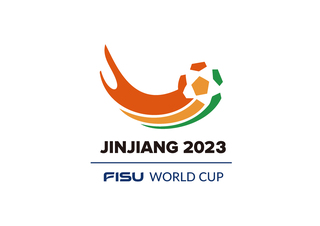 The Waipapa Taumata Rau - University of Auckland men's Football team to represent New Zealand and the Oceania region at the upcoming 2023 FISU University World Cup Football has been announced. The highly anticipated event is scheduled to take place from October 21 to 31, 2023, in Jinjiang, China.
Originally slated for 2021, the second edition of the FISU University World Cup Football was rescheduled to 2023 due to the global COVID-19 pandemic. Jinjiang, China, which successfully hosted the inaugural edition in 2019, will once again set the stage for this prestigious tournament.
With a total of 16 men's teams and 8 women's teams hailing from the five continents, the FISU University World Cup Football promises to be a spectacular display of university-level football. Teams from around the world will converge in Jinjiang to vie for the ultimate honour in university football and deliver another thrilling competition to a global audience.

The University of Auckland's men's team secured their place in the tournament by triumphing over the University of Canterbury in the national qualifier event. Additionally, they overcame Australia's Western Sydney University in the FISU Oceania qualifier held in 2022.
In a parallel development, the Oceania qualifying spot for the women's competition was clinched by Sydney University from Australia. They emerged victorious over the University of Canterbury women's team during the 2022 qualification process.
Thanks to their successful qualification, participating teams, including the University of Auckland will benefit from flights and full board coverage. This coverage extends to a maximum of eighteen (18) athletes and five (5) officials per team, generously provided by FISU and the Organising Committee.
Preparations for the event are in full swing, with the combined efforts of the host city, the Federation of University Sports of China, and other key stakeholders. The guidance of FISU ensures that all aspects of the event are meticulously arranged to deliver an exceptional and memorable experience for players, officials, and fans alike.
The University of Auckland men's Football team eagerly anticipates the opportunity to compete on the international stage and showcase their talent and dedication at the 2023 FISU University World Cup Football.
TEAM LIST:
Adam Johnston, Aidan Price, Alfie Luque, Connor Turton, Daniel Gleissner-Broom, Hamed Basiri, Harry Bushell, Kieran Deegan, Kieran Vollebregt, Michael Moloney, Nathan Garrow, Ryusei Ishibashi, Samuel Lonergan, Shukrullah Rezaie, Tasuku Yoneto, Theo McIntosh, Tyler Stubbs, Vincent Phirun.

Coach:
Mingi So

Reserves:
Aidan Kozyniak, Hari Adlard, Henry Parker, Kern Platts-Mills, Stone Brewerton
Posted: Fri 18 Aug 2023