The 2023 National Tertiary Futsal Championships set to get underway this month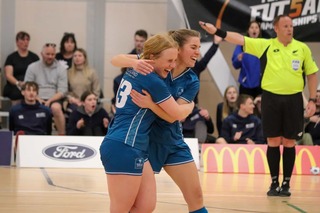 A highlight of the university futsal calendar is right around the corner with the National Tertiary Futsal Championships 2023 kicking off on Thursday 24th August at Central Energy Trust Arena in Palmerston North.
Featuring some of the finest futsal Aotearoa has to offer, this year's competition promises four days of action, with the title of 2023 National Tertiary Futsal Champions on offer to the victors. Games will take place from August 24th - 27th, with the finals held on Sunday 27th August. Click on the link below for more.
https://www.nzfootball.co.nz/newsarticle/131745?newsfeedId=1275538
Posted: Tue 15 Aug 2023