Tegan Walmsley: A Rising Star in Lacrosse Balancing Student, Athlete, and Leadership Roles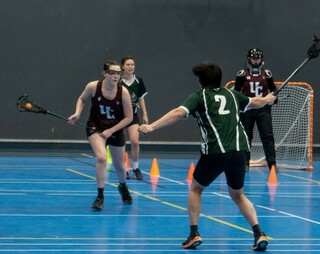 Tegan Walmsley, a name that resonates throughout the New Zealand student lacrosse community, is a shining example of passion, dedication, and sport leadership both on and off the field. Her journey into the world of lacrosse began in 2015 when she took her first steps onto the field at Te Awamutu College. Instantly falling in love with the sport, she honed her skills over the years, making a significant impact as both a player and a volunteer.
Tegan's high school lacrosse career began in year 9, she played with unwavering enthusiasm, captaining the team during her senior year and earning many an accolade, including the prestigious Spirit of Lacrosse award in 2019. Beyond playing, she coached a Te Awamutu College B team, nurturing young talent and giving back to the sport that had already started giving her so much.
Her talent didn't go unnoticed, and Tegan represented Waikato in the U15 and U18 categories, earning opportunities to travel to Australia for lacrosse competitions. In 2019, she took her skills to the international stage, playing for the New Zealand U23 team at the ASPACs in South Korea.
Tegan's passion for lacrosse didn't end when she stepped foot on the university campus. Instead, it fuelled her to become a trailblazer in her own right. In 2020, she co-founded the University of Canterbury Lacrosse Club, of which she has been the President since its inception. Through her leadership, the club has thrived, offering students an opportunity to embrace the sport and create a vibrant lacrosse community within the university.
In her role as President, Tegan has been instrumental in organising various initiatives and projects that have enriched the lacrosse community. She orchestrated the UC Lacrosse leagues, managing everything from bookings to creating teams, and even crafting laser-cut medals for the winners. Tegan also took charge of coordinating teams for the NZ Universities Tournament in 2021, 2022, and 2023, fostering a culture of teamwork and camaraderie.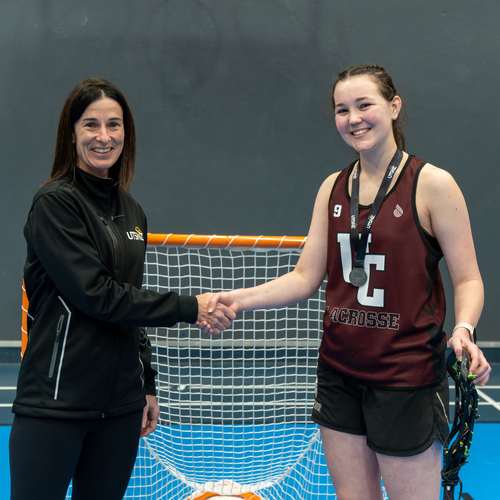 Tegan's dedication as a volunteer in the lacrosse community has left an enduring mark on the sport's growth in New Zealand. Her commitment to seeing others discover the joy of lacrosse, particularly those who had never played before, is one of her most admirable traits. She believes in creating a space where students can develop their skills and find solace in the sport, just as she has.
While her involvement in lacrosse has been impressive, Tegan remains equally devoted to her academic pursuits. Balancing her studies in Mechanical Engineering with a minor in biomedical engineering requires exceptional time management skills, which she has honed through her involvement in lacrosse.
When asked about her advice to aspiring student-athletes and volunteers, Tegan emphasised the importance of reaching out and getting involved in the existing sport communities. She also encourages taking the initiative to create new opportunities if none are available, as passion and determination can pave the way for the growth of new communities and opportunities.
Tegan Walmsley's journey in lacrosse is a testament to the power of dedication, leadership, and community-building. Her commitment to the sport, ability to balance multiple roles and desire to give to others make her a true inspiration for aspiring student-athletes and volunteers alike.
Posted: Mon 31 Jul 2023