Excitement Mounts as the New Zealand Universities Lacrosse Tournament Draws Near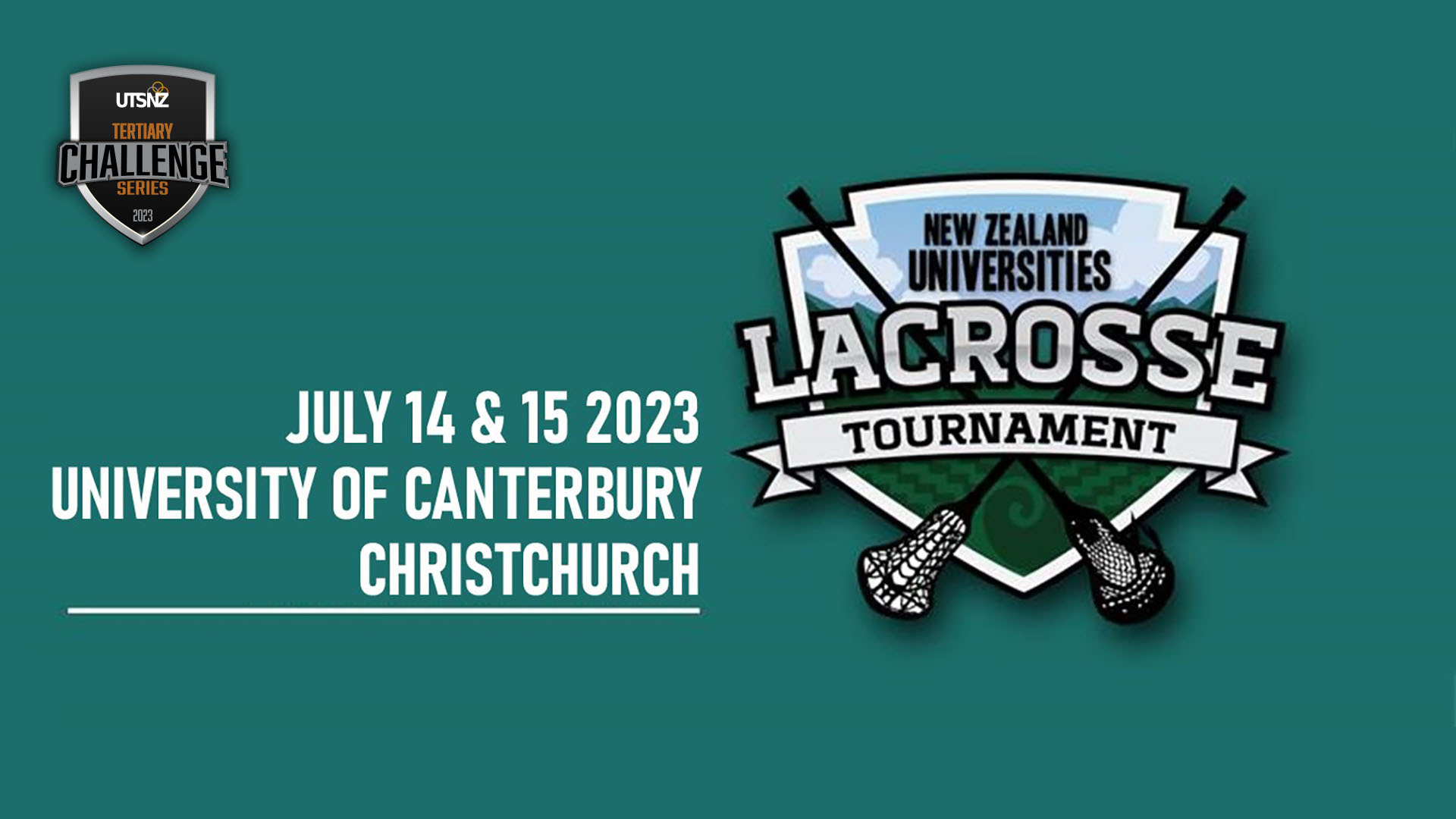 New Zealand's university lacrosse scene is buzzing with anticipation as the 2023 New Zealand Universities Lacrosse Tournament approaches. The tournament, set to showcase the country's finest and upcoming tertiary lacrosse talent, promises to be an exciting display of skill, teamwork, and competition.
Scheduled to take place on 14-15 July this Matariki weekend, this year's edition of the tournament will bring together teams from the University of Canterbury, Victoria University of Wellington, and the University of Auckland, each vying for the coveted title. All eyes will once again be on the Victoria University of Wellington Lacrosse Club, who have won back-to-back titles securing tournament wins in 2019, 2021 and 2022 (tournament not held in 2020 due to Covid).
Lacrosse, a sport that combines elements of soccer, basketball, and hockey, has been steadily gaining popularity in New Zealand's sporting landscape with its fast-paced nature, intricate plays, and physicality. With a New Zealand National Secondary Schools Lacrosse Championship having been in existence since the year 2000, the university tournament now provides an excellent pathway for continued engagement in the sport, whilst also being popular with students looking to try something new.
Tournament organiser and University of Canterbury Lacrosse president Tegan Walmsley is looking forward to a big weekend ahead. "It's sure to be a very exciting tournament, with some very tight competition. We have a lot of talent that has come through from high school leagues, but also some great new players who have started playing through their university clubs."
After joining the UTSNZ Challenge Series for the first time in 2022, this year's event will be held on campus at the University of Canterbury's Recreation Centre in Christchurch, welcoming athletes of all skill levels and abilities. "It's awesome to be hosting this event in the South Island for the first time. This is an exciting step for the tournament and for the sport of lacrosse as we expand and grow the game" explained Tegan.
The tournament is a mixed gender 5 aside (4 field and a goalie) format, played indoors on a basketball court creating a super fun format and motivating atmosphere.
With a strong focus on fostering camaraderie, sportsmanship, and healthy competition among student-athletes the New Zealand Universities Lacrosse Tournament not only provides a platform for athletes to showcase their talent but also serves as a networking opportunity, fostering connections among players, coaches, and officials. It creates an environment where participants can learn from each other, build lasting friendships, and inspire one another to try a new sport or reach new heights.
Stay up-to-date on team lists, draws and results by keeping an eye on the New Zealand Universities Lacrosse Tournament Facebook page.
Posted: Wed 12 Jul 2023