Local Volleyball Teams Looking for Redemption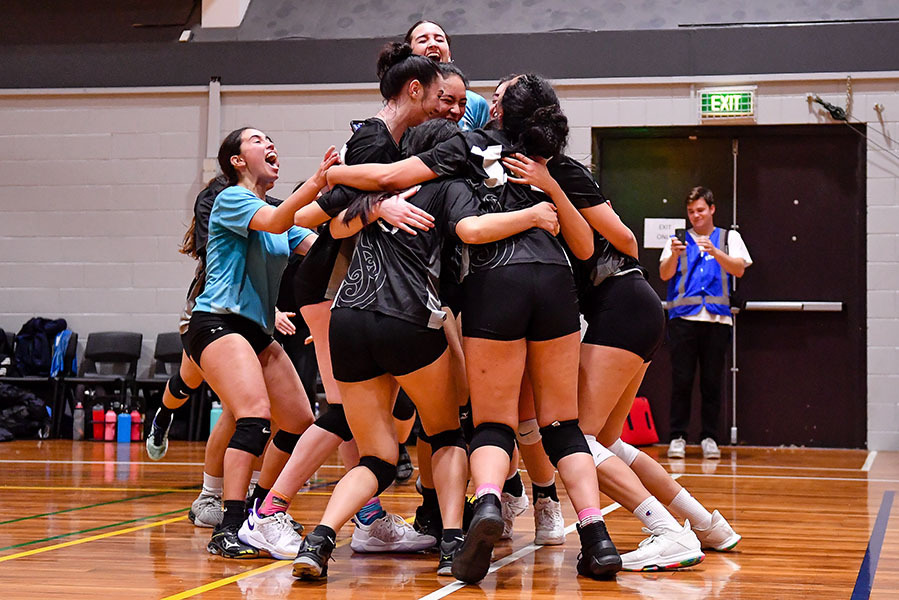 After being held in Christchurch since 2019, the National Tertiary Volleyball Championship heads to Auckland for the first time in its history as AUT hosts the event on the North Shore this weekend. Teams from six universities will be in attendance, with local invitational teams added to provide more participation opportunities for students.
The men's and women's teams from AUT and the University of Auckland are particularly excited as they couldn't make it to Christchurch last year due to the last-minute cancellation of their flights. While they were able to organise friendly matches against each other, it couldn't match the experience and emotion of a National Tertiary Championship campaign.
"Coming from the high of winning the women's tournament in 2021, it was absolutely gutting when we heard over the airport speaker that our flight to Christchurch was cancelled" explained University of Auckland student Blayze Waddicor. "Last year's setback has motivated us, and we are determined to be champions again."
Standing in their way will be defending champions the University of Canterbury who also took home the men's title in 2022. However, the travel and change of scenery may prove to be a challenge for the teams from down south.
Sport Coordinator Gary Gin likes what he sees from the UC teams and recent history suggests they'll again be contenders for both sets of gold. "The UC Falcons volleyball teams are excited for this weekend's tournament. With weekly trainings under our belt, the men's and women's teams are confident about how they will perform against our northern counterparts".
The University of Canterbury sit atop the standings for both of tertiary sport's major awards – the overall shield and the spirit award – heading into this weekend's event, the fourth National Tertiary Championship event of the year. With four remaining after volleyball, results could push UC further ahead or allow the chasing pack to catch up. "We are excited about the possible outcome of this event and how it will shape the overall shield and spirit award standings. All the best to everyone heading to Tamaki Makaurau."
You can join us at AUT to watch all of the pool play action from 8am on Saturday morning, with finals starting on Sunday at 9am. All matches on court 1 are being streamed live on the UTSNZ YouTube channel with links below.
Day 1 live stream: https://www.youtube.com/watch?v=6CiVl-ma3gw
Day 2 live stream: https://www.youtube.com/watch?v=LZXLrDyJtq8
Draws & Results: https://www.volleyballnz.org.nz/events/indoor/tertiary-championships
Posted: Thu 06 Jul 2023