Massey University Student Mckayla Little Selected for FISU Volunteer Leaders Academy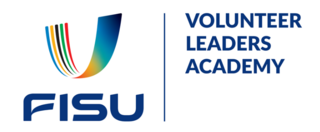 UTSNZ proudly announces the selection of Mckayla Little, a talented student, to participate in the prestigious FISU Volunteer Leaders Academy. This exciting opportunity which includes an introductory session on the 23rd June, followed by a three-day online forum from 7-9 September, will mark an important milestone in Little's academic and leadership journey.
The FISU Volunteer Leaders Academy, organised by the International University Sports Federation (FISU), is renowned for its commitment to developing the next generation of sports leaders. Each year, the academy brings together exceptional students from around the world to foster their leadership skills and provide them with invaluable experiences within the global sports community.
Mckayla, currently pursuing her studies at Massey University in her second year studying a Bachelor of Health Science majoring in Psychology, has been chosen to represent both her institution and her country at this esteemed event. Her selection is a testament to her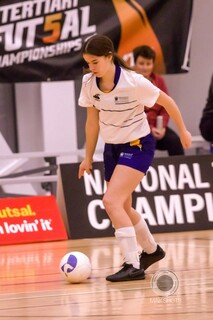 outstanding dedication to academia and her strong leadership potential. Mckayla is also currently the student representative on the UTSNZ Student Athlete Commission, and is an active Football and Futsal Committee Member on the Massey University campus.
During the FISU Volunteer Leaders Academy, Little will engage in a comprehensive programme that includes a range of practical and theoretical activities. These activities are designed to enhance participants' knowledge of sports management, event organisation, and leadership. By interacting with renowned professionals and like-minded students, Little will gain insights and expertise that will undoubtedly shape her future endeavours in the sports industry.
Jake Oram, Sport Advancement Manager at Massey University, expressed his delight at Little's selection. "We are incredibly proud of Mckayla and her achievement in being chosen for the FISU Volunteer Leaders Academy," said Oram. "This opportunity will undoubtedly broaden her horizons, allowing her to develop essential skills and connections that will be invaluable for her future career in sports leadership."
Mckayla is thrilled to represent Massey University and is eagerly looking forward to the FISU Volunteer Leaders Academy. "I'm honoured and excited to have been selected for the FISU VLA," said Little. "This is an incredible opportunity for me to expand my knowledge and skills in sports leadership. I'm excited to learn from industry professionals and collaborate with fellow students from around the world."
The FISU Volunteer Leaders Academy is an exceptional platform for emerging leaders in the sports industry, fostering international collaboration and the development of future game-changers.
Both UTSNZ and Massey University are proud to have one of NZ's talented students participate in this programme, highlighting the commitment to providing students with exceptional learning experiences and opportunities for personal and professional growth.
FISU Volunteer Leaders Academy
For more information about the FISU Volunteer Leaders Academy, please visit https://www.fisu.net/education/educational-programmes/fisu-volunteer-leaders-academy
Posted: Fri 23 Jun 2023