Rowing NZ: Med students excel in Uni Rowing's toughest test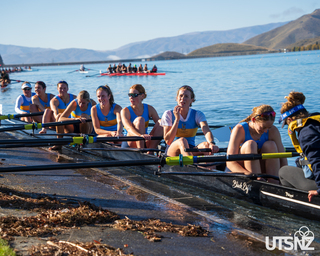 Manaia Butler and Hannah Matehaere (University of Otago) recently competed at the 2023 New Zealand University Rowing Championship in Twizel and both have been selected in the 2023 New Zealand Universities Rowing Team to compete against the Australian Universities Rowing Team in Brisbane, Australia in July.
What makes this story remarkable is that the two med student/besties have taken novice rowing to a whole new level in just one season.
Read more about these two Otago student rower's via Rowing NZ's RowingHub here:
https://rowinghub.co.nz/med-students-excel-in-uni-rowings-toughest-test/
Acknowledgments: Rowing NZ RowingHub. Story by Andy Hay.
Posted: Mon 17 Apr 2023