Aon NZ University Rowing Championships set to launch the 2023 Series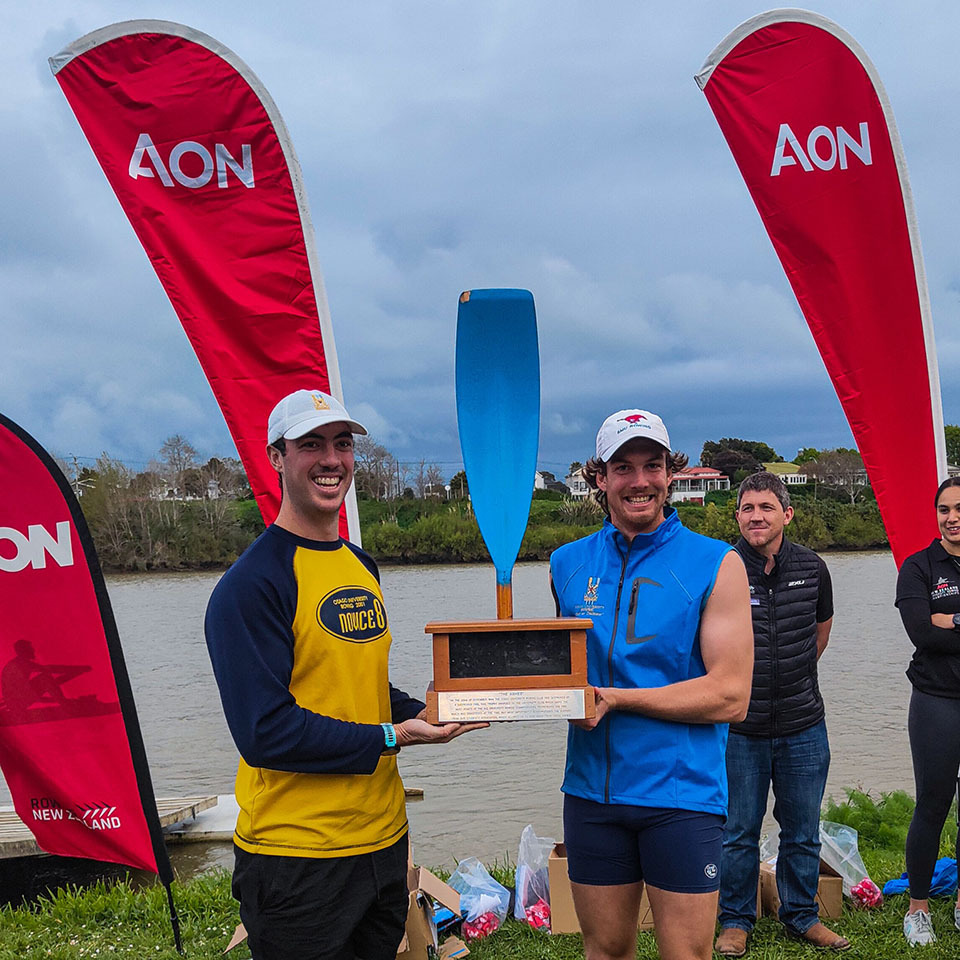 The 2023 UTSNZ National Tertiary Championship series gets underway this Easter weekend with the Aon NZ University Rowing Championships at Lake Ruataniwha in Twizel. After originally being scheduled as a 2-day regatta, an algal bloom and subsequent closure of Lake Hood in Ashburton has forced the regatta to move further south.
The new-look regatta will now be held on a single day starting with the Championship mixed quads. The race will be closely followed by the fiercely contested Championship Eights, with the Hebberley Shield and Tamaki Cup on the line for the men and women respectively.
Last year, it was the University of Canterbury men who held off the crews from Otago and Auckland to keep their hands on the Hebberley Shield, while it was the women from Otago who pipped the students from Waikato and Canterbury in a tight finish to claim the Tamaki Cup.
The day will wrap up with the awarding of the prestigious Ashes trophy and UTSNZ event shield, both of which are currently held by the strong University of Otago team thanks to last year's haul of 14 gold, 12, silver and 5 bronze medals.
The other major award on offer is the UTSNZ Spirit Award which is voted by the universities at the regatta. It's presented to the team that displays the qualities of the award criteria which are kotahitanga (togetherness), manaakitanga (respect and care for others), and rangatiratanga (leadership). With their respect and support for all competitors, the Victoria University of Wellington crew were the inaugural winners of the award in 2022.
The countdown is well and truly on, and with over 330 tertiary athletes in attendance and a schedule of over 40 races, it's sure to be an action-packed day of racing!
You can check out the full schedule of races and follow along with the live results on the RowIT event page: https://rowit.nz/nzuu2023
Posted: Thu 06 Apr 2023