New Zealand teams impress at the 2022 FISU 3x3 University World Cup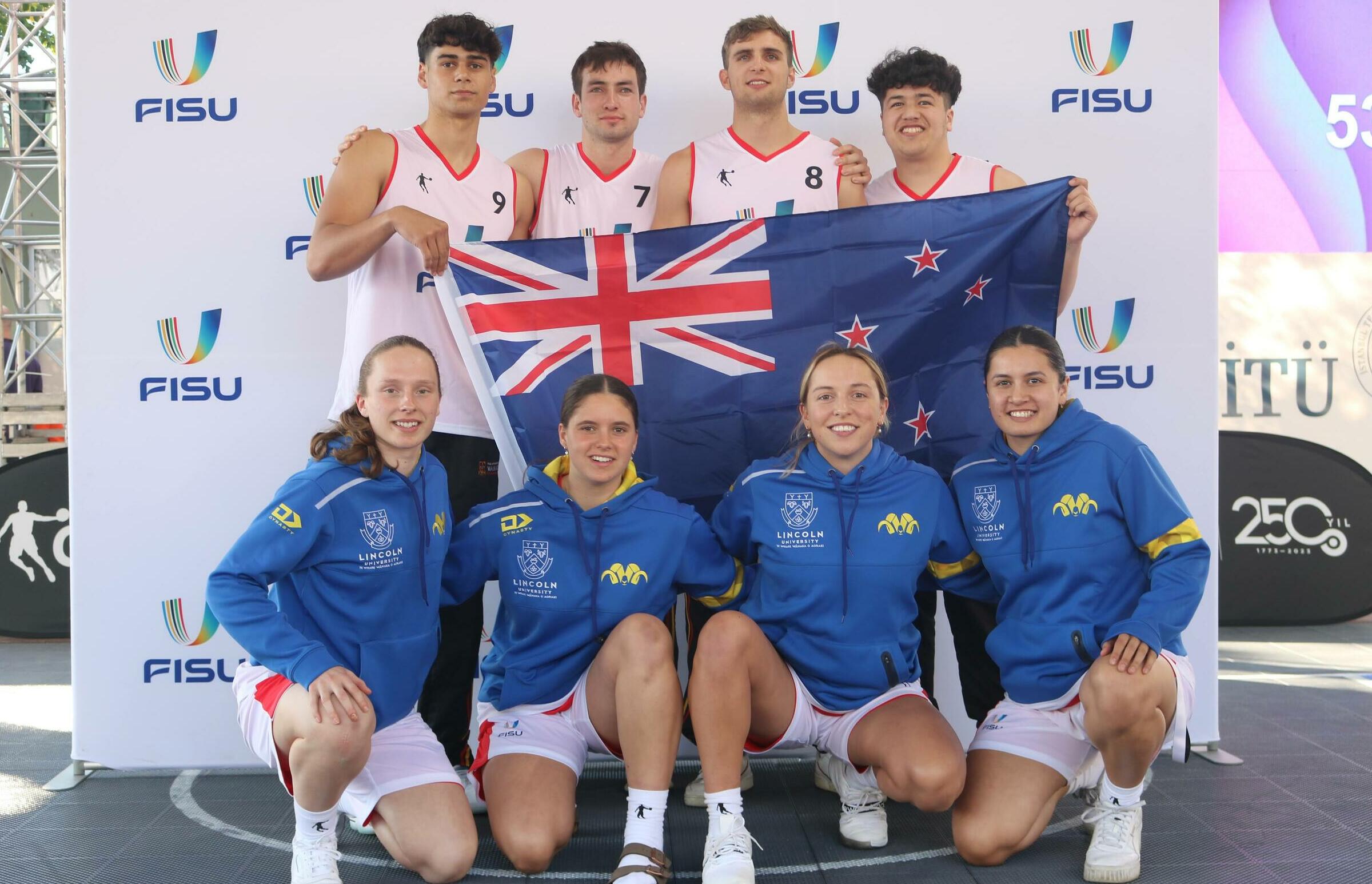 The Lincoln University women's and University of Waikato men's 3x3 basketball teams took on the world's best tertiary teams this month at the FISU 3x3 University World Cup in Turkey. Both university teams earnt their place in the tournament after taking out the UTSNZ National Tertiary 3x3 Championship title earlier this year and qualifying on top in the FISU Oceania Qualification process.
The global tournament, comprised of 24 university teams (12 per gender) from 18 countries across all continents, took place over three days 27 to 29 October in Istanbul. The tournament was moved for the first time from the Chinese city of Xiamen where it took place from 2015 to 2019 (with tournaments cancelled in 2020/2021 due to Covid19). Hosted by the Turkish University Sports Federation New Zealand students were up against the best university 3x3 players across the globe.
The University of Waikato Men's team started well with a win against Mongolia 17-12, and were a crowd favourite after showing the world a bit of kiwi culture with a spine tingling haka to begin their campaign. Unfortunately, Mexico University proved tough to beat in the second round, the Waikato men losing 21-14. A further loss to Taylor's University from Malaysia 21-13 saw the University of Waikato finish 10th in their first 3x3 University World Cup.
In the women's competition, Lincoln Univeristy made history advancing to the Quarter Finals with wins over Senagal 18-12 and Uganda 19-16 before being defeated by Islamic Azad University from Iran 11-7.
This was Lincoln University's fourth University World Cup campaign with experience seeing the team moving up the rankings finishing an impressive 5th overall in the 2022 tournament (previous placings: 2019-10th, 2018-12th, 2017-14th).
Lincoln University Women - 5th
Kate Herman
Lauryn Hippolite
Grace McGirr
Rosalia Samia
University of Waikato Men - 10th
Daniel Dobson
Jack McManaway
Jayden Taufale
Te Maire vn der Ledan
Posted: Sun 30 Oct 2022