Te Herenga Waka—Victoria University of Wellington student to represent at FISU World Forum in Costa Rica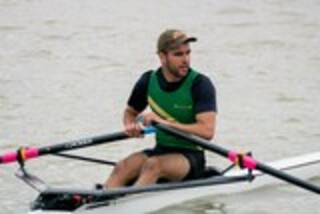 UTSNZ student representative Board Member and current marketing intern, Jason Nel continues his leadership journey being selected to represent New Zealand at the FISU World Forum in Costa Rica in December.
Having represented New Zealand at this year's online FISU Volunteer Leaders Academy, Jason was offered the opportunity to apply for a grant through FISU to attend the Forum which is held every two years. Successful in his application, Jason who is studying a Bachelor of Commerce majoring in Marketing and Management is looking forward to attending the FISU World Forum in Costa Rica.
"It will be an excellent chance to interact with students and officials from across the world, as we continue to develop university sport. I am also privileged to be speaking on how New Zealand is leading the way in sporting gender equality" says Jason.
A PLACE TO EXCHANGE IDEAS AND BEST PRACTICES
The FISU World Forum brings together students, officials and other key partners involved in the University Sport Movement with FISU Member Associations. Combining academic sessions with cultural, educational and sporting activities, it is a powerful communication platform for the various university sports communities. This combination gives the FISU World Forum an educational value in the broadest sense of the term.
The FISU World Forum is held over five days. It usually focuses on one main theme and several sub-themes, each of which is moderated by a speaker specialised in the subject area. Workshops/ seminars on each sub-theme are held every day. The FISU World Forum is also a platform for the member National University Sports Federations (NUSF) to share and promote projects and programmes that they have developed, which contribute to the University Sports Movement. With a constantly evolving format, the FISU Forum aims at providing a marketplace for discussions on ideas and projects for its participants.
The first edition of the FISU World Forum was organised in 1992, which gathered 89 participants from 21 countries. Through 14 editions, the FISU World Forum has been organised on 4 continents and reached around 2500 participants.
UTSNZ is also delighted and appreciative of the opportunity made possible by FISU (the International Federation of University Sport) of which it is a member.
"A key focus area within UTSNZ strategy is the provision of quality participation and performance pathways that contribute to tertiary student engagement and experience - not just for student athletes on the court or field, but also off it," explains UTSNZ Executive Director Sarah Anderson.
"Educative opportunities such as the FISU World Forum provide a unique and valuable leadership opportunity for students and we are excited and proud to see Jason take part in the 2022 edition. It is hoped that the opportunity will help Jason forge new and expanded networks, while also supporting the concept of global citizenship which has increasingly been at the forefront of tertiary institution objectives".
The 2022 Forum is scheduled for 5 - 9 December 2022 in Cartago, Costa Rica.
ENDS.
Posted: Tue 25 Oct 2022