Lincoln University Basketballers excited about Turkey trip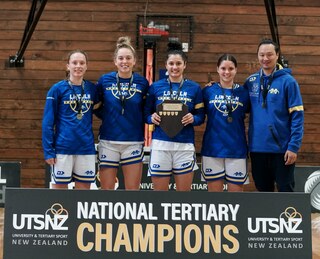 The Lincoln University 3X3 women's basketball side will be taking on the globe's best tertiary teams in the World Cup in Turkey at the end of the month. The team earned the trip to the FISU University World Cup which runs from 27-29 October, after taking out the National Tertiary 3x3 Championship title earlier this year.
Read more on team from Lincoln University and their hopes for the trip here.
For more information on FISU 3x3 University World Cup visit the offocial event website at https://fisu3x3basketball2022.com/
https://www.lincoln.ac.nz/news-and-events/basketballers-excited-about-turkey-trip/?fbclid=IwAR1gCJJk9IK4yTlYQHUrfiNLmnM6xpX9NeMDAe6RamrhxUJx-ng16ekV8XE
Posted: Wed 12 Oct 2022