New Zealand Teachers Games Welcomes Tertiary Institutions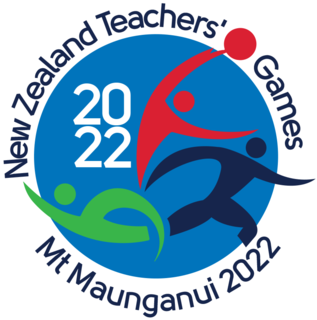 The New Zealand Teachers Games (NZTG) is back with a new level of rivalry tipped to see the 2022 games one of the biggest yet.
University and Tertiary Sport New Zealand is excited to announce that in partnership with School Sport NZ (SSNZ), the NZTG has been extended to include tertiary institution staff in recognition that the health of the teaching profession is essential for the development and support of New Zealand students.
Not just for teachers, the competition is open to anyone employed within ECE centres, primary schools, intermediate schools, secondary schools and tertiary institutions with health and well-being the key drivers underpinning the event.
It is well acknowledged that teaching and support staff are one of the most important factors contributing to student engagement and success. It is also well documented that sport has a positive impact on a person's wellbeing through the physical, social and mental benefits associated with being involved.
The NZTG seeks to use sport to provide schools and tertiary institutions with team building and networking opportunities, creating positive health and well-being experiences for staff and encouraging all to be a part of providing quality sport opportunities for their students.
The NZTG is a multi-day, multi-sport event scheduled to be held in Mt Maunganui from Sunday 2 October to Wednesday 5 October 2022.
School Sport NZ Events Manager Nicki Paterson said the event would provide staff with the opportunity to be active and potentially try new activities, which may even develop into a love of sport.
"Attendees have the opportunity to form their own teams from the same school or different schools, or they can ask to be added to a team," Paterson said.
"This ensures everyone can participate and there is ample opportunity to mix with other attendees."
UTSNZ Executive Director, Sarah Anderson is delighted to see the event opened up to include the tertiary education community.
"Entering into the games will be a way for education staff to set an example for their students by sharing their experiences with sport and a healthy lifestyle".
"Well-being has long been a focus of New Zealand universities to ensure resilient, thriving, healthy students and staff. While sport is always competitive, the focus is on enjoyment. We hope that the NZTG can provide a setting away from the pressures of school and tertiary institutions for all staff to relax, to network socially and professionally and to experience all the fun that being physically active and part of a team can bring" says Anderson.
The NZTG programme of events will be confirmed mid-May, with registrations opening in June.
Keep up to date via the event website here.
Posted: Fri 29 Apr 2022