Cancelled: 2021 National Tertiary Netball Championship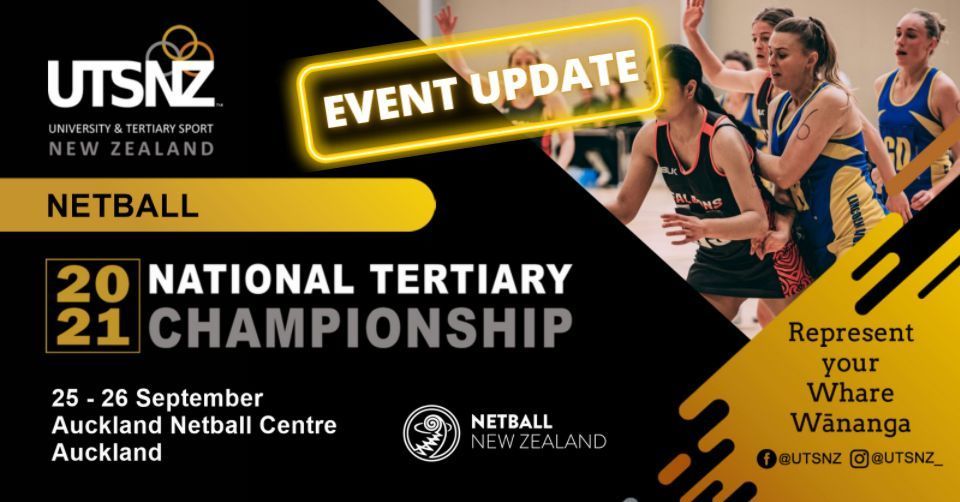 UTSNZ, in partnership with Netball NZ, have made the difficult decision to cancel the 2021 National Tertiary Netball Championship that was scheduled to be held at the Auckland Netball Centre on 25-26 September.
While we had initially intended on making the final decision following the government announcement on the 13th of September, it is now obvious that running the event at alert level one in Auckland on the scheduled dates is not feasible.
Despite this being the second year in a row the event has been cancelled, it is clear that university and student support for the event is strong and we look forward to preparing for it's return in 2022.
Posted: Tue 07 Sep 2021