Cancelled: 2021 National Tertiary Ultimate Championship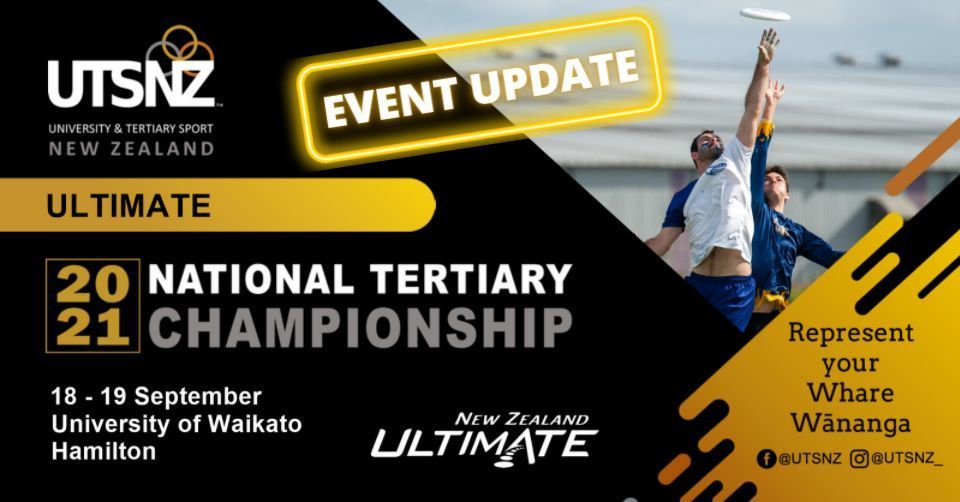 UTSNZ, in partnership with NZ Ultimate, the University of Waikato and Waikato Ultimate, have made the difficult decision to cancel the 2021 National Tertiary Ultimate Championships that were scheduled to be held at the University of Waikato on 18-19 September.
After originally being postponed from 28-29 August, the decision to cancel the event was made by the tournament organising committee following the government's recent announcements on alert level settings for all regions of the country. While this will be disappointing news for the 14 teams and nearly 300 students that were registered to compete in this year's tournament, we are hopeful that other upcoming events on NZ Ultimate's calendar will be able to proceed, giving these athletes other opportunities to participate.
Many thanks goes to the University of Waikato, Waikato Ultimate and NZ Ultimate for their commitment and assistance in planning for the event. Initial discussions for the 2022 event have already begun - stay tuned!
Posted: Wed 01 Sep 2021