Cancelled: 2021 Tertiary National Championships presented by Stuff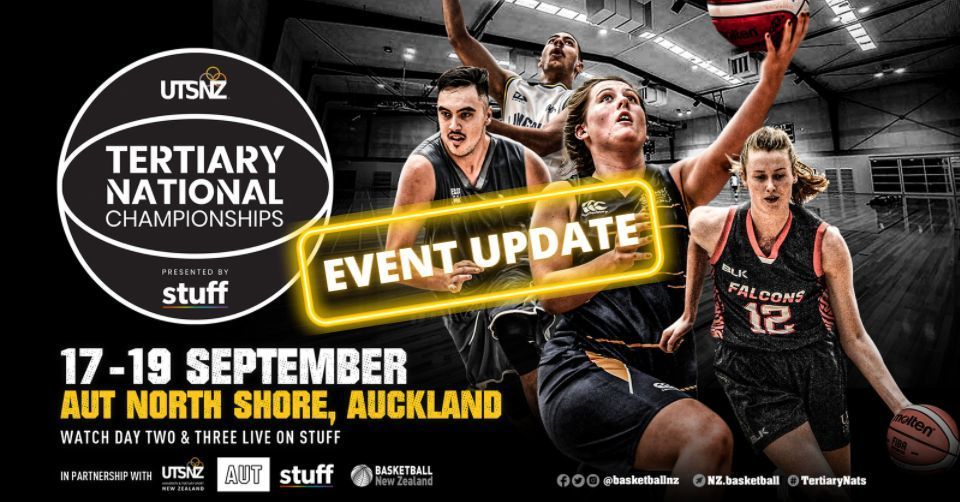 UTSNZ, in partnership with Basketball NZ, have made the difficult decision to cancel the 2021 Tertiary National Championships that were scheduled to be held at the AUT North Campus on 17-19 September.
Yesterday's government announcement confirmed the extension of the level four lockdown in the Auckland region through to at least the 14th of September. This ruled out any chance that the region would be at alert level one in time for the tournament, let alone leaving enough time for teams to prepare. With universities and students beginning to prepare for semester two exams in October, neither postponement or relocation were viable options.
Both organisations are aware that this will be difficult for the tertiary student basketball communities to hear as it follows the cancellation of the 2020 tournament, but the unfortunate timing of the latest Covid-19 outbreak means we are left with no other options. Thank you to those staff, coaches and volunteers for the time and effort they put into preparing the teams, we all hope for a better outcome in 2022.
Posted: Tue 31 Aug 2021