Tertiary Badminton Event Grows as it Moves On-Campus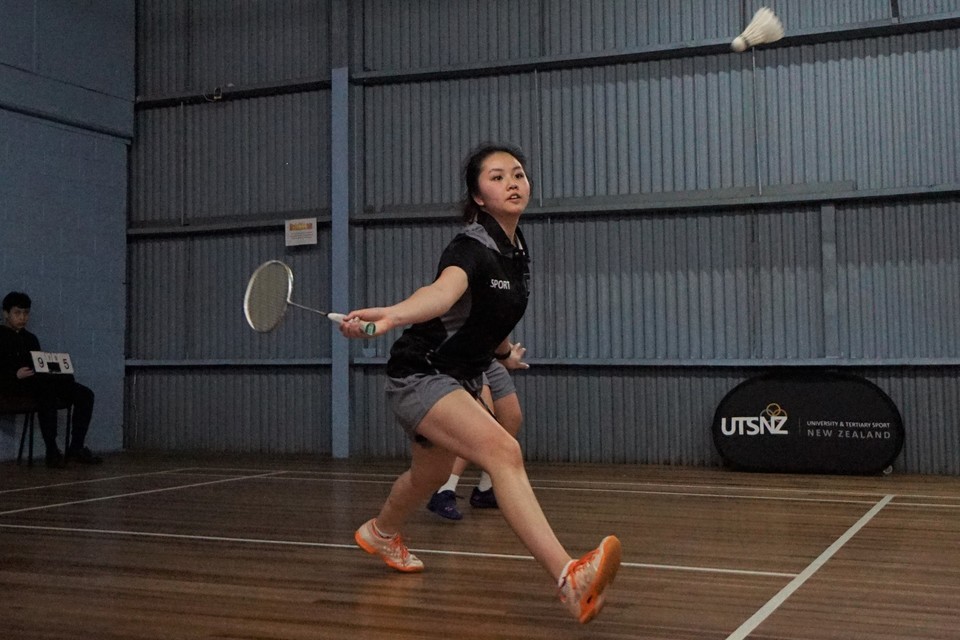 We head into the second half of the 2021 UTSNZ event calendar this weekend as student-athletes take the courts at the AUT North Campus in Auckland for the National Tertiary Badminton Championship. After being held in badminton halls across the country for the past 5 years, the event moves on-campus for the first time in its history.
Following a fifth-place finish in 2020, hosts AUT have been seeded number one thanks to the top-ranked women's singles player Sally Fu, and the second-ranked men's singles player Ricky Cheng. Former team member Nick Jarrold moves into a management role thanks to his recent appointment as Sport Activity Coordinator within the university's sport department. They'll be joined in Group A by the University of Auckland's number 2 team who won bronze last year, the University of Otago including Lucy Thomsen who makes an impressive 6th appearance at the Tertiary Championships, and the University of Canterbury who return after missing the previous two editions.
Seeded at the top of Group B is the University of Auckland's top team who have a number of new faces with only Dacmen Vong, Oscar Guo and Charmaine Wu returning from the 2020 title-winning group. Spectators and fans won't have to wait long to see a rematch of that gripping 2020 final as Massey University join them in Group B with that tie scheduled to start at 3:30pm on Saturday. Rounding out the group are perennial medal-threats the University of Waikato, and Victoria University of Wellington who were voted last year's Spirit Team of the tournament.
The biggest change to this year's event is the addition of the Tertiary Badminton Cup – a participation-focussed tournament which is part of UTSNZ's new Challenge Series of events. Eight teams make up the division who will be competing for their own sets of gold, silver and bronze medals along with the first-ever Tertiary Badminton Cup.
These predominantly student-led teams represent four universities with four teams coming from the University of Auckland, two from the University of Otago, and one each from Massey University and the hosts AUT.
The addition of these teams and their supporters should add to the atmosphere inside the sports hall at AUT, where parking and entry is free throughout the weekend. Those who are unable to make it can tune in live to the court 3 action through Sky Sport Next or FISU.TV.
Posted: Fri 30 Jul 2021