Fresh Faces Set to Hit the Volleyball Courts in Christchurch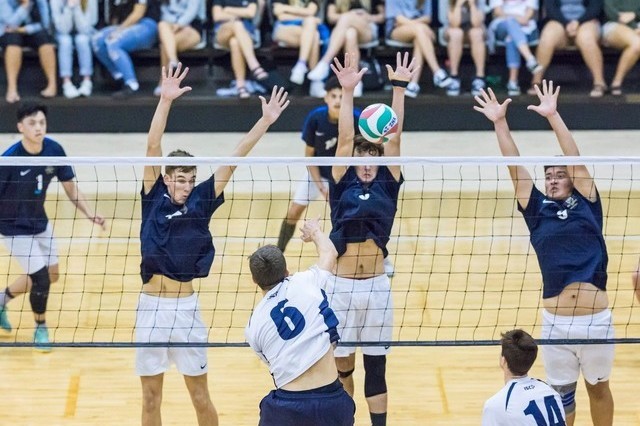 Men's and women's teams from seven universities are preparing for the upcoming National Tertiary Volleyball Championship that is being held at the Pioneer Recreation and Sports Centre in Christchurch.
The top university teams from across the country will gather on Saturday the 17th of July including defending champs, the University of Canterbury men and the University of Otago women. The event, supported by the Christchurch City Council, will then wrap up with the Grand Finals scheduled for the following afternoon.
There is set to be a lot of young talent on display as volleyball at the secondary school level continues to go from strength to strength, evidenced by this year's NZ Secondary School Volleyball Championships (NZSSVC) in March which smashed all previous attendance records. 176 teams made the trip to Palmerston North with many others participating in satellite tournaments across the country. The reputation of the National Tertiary Volleyball Championship is also starting to grow among those students and provides an opportunity for them to continue playing the sport they love.
First-year University of Waikato student Connor Gregg missed out on his year 13 secondary school nationals thanks to COVID-19, so has been targeting the National Tertiary Volleyball Championship ever since. "In my last year in high school when I found out nationals was cancelled, my coach told me that if I play at university, I would be able to go to the Uni Nationals and so I always had my eyes set on it".
Connor's teammate Jack McManaway likes their prospects and believes they "absolutely have a chance at winning", something Jack is remarkably familiar with having won the 2019 NZSSVC with Tauranga Boys College and this year's Tertiary Beach Volleyball Championships with partner Bae Fountain.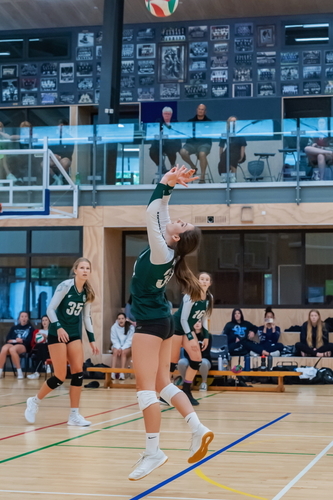 Jack loves the culture of volleyball and sees the potential for participation rates at the tertiary level to continue rising. "It allows people of all abilities and backgrounds to just have some fun out there. It is awesome to see the growth the sport has had at the secondary level and would love for that same growth to happen at this tertiary event."
The event is closer to home for first-year University of Otago student Mia Porteous who "always intended to keep playing volleyball after school" and plies her trade for the Scorpions Volleyball Club in Dunedin. She's looking forward to bonding with her university teammates as it is that team experience that draws her back. "My favourite part of playing at school was being able to play competitively while having a great time with my friends – especially travelling with the team overseas." She'll be hoping her team can continue its dominance from 2019, a tournament the University of Otago women went through undefeated on the way to claiming tertiary volleyball gold for the first time.
You can catch the action as tertiary volleyball returns to the court for the first time since 2019 by joining us at the Pioneer Recreation and Sports Centre on the 17th & 18th of July or live on the UTSNZ Facebook page. Entry to the venue is free with play commencing at 8:30am each day, running through to 8pm on Saturday and 5pm on Sunday. Keep an eye on our Instagram and Facebook pages as we profile some of the athletes participating and provide event updates in the lead-up.
Posted: Tue 29 Jun 2021