FISU Volunteer Leaders Academy 2021 Commences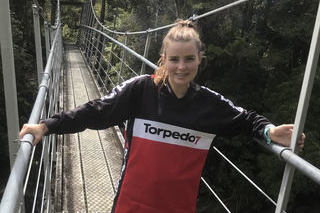 Online introduction sessions will commence this weekend for selected participants in the 2021 FISU Volunteer Leaders Academy (FVLA).
The FVLA is a unique educational event designed to give aspiring leaders a variety of lectures and seminars about international university sport and how to manage volunteer programmes to be able to apply them in their national (NUSF) or continental (CUSF) university sport federations.
The 2021 edition was planned to be held over two distinct sessions: an online introduction on 19-20 June and the main session onsite in Kazan, Russia in September. Due to the on-going pandemic however, the second session will now be held online on 8-10 September.
Despite the inability to make the trip to Russia, student participants can look forward to this first online introductory session that will mark the beginning of their journey as a FISU Student Ambassador.
At the academy, emerging sport management leaders receive an intense programme that includes lectures, roundtable discussions and networking opportunities with the aim of creating a volunteering community around the world that can share the best global practices in volunteer projects in all kinds of sports events.
New Zealand will be represented alongside 90 other countries by Maggi Johnson from the University of Otago.
Maggi is undertaking her Masters in Advanced Nutrition and hopes to one day work with sports teams in the field of nutrition. On top of her studies, Maggi works at the University gym (Unipol) taking spin classes. She also works as a fitness leader at the gym and on the front desk.
Maggi is already an ambassador for university sport as a member of the UTSNZ Student Athlete Commission. This student committee, made up of a representative from each of New Zealand's eight universities, acts as a vehicle for the voice of student athletes to be effectively communicated.
UTSNZ is extremely proud to be able to extend this opportunity to Maggi and hopes the experience gained will further enhance her university and volunteering experience.
More information about the FISU Volunteer Leaders Academy can be found here.
Posted: Fri 18 Jun 2021