National Titles on the Line as Futsal Fever hits Universities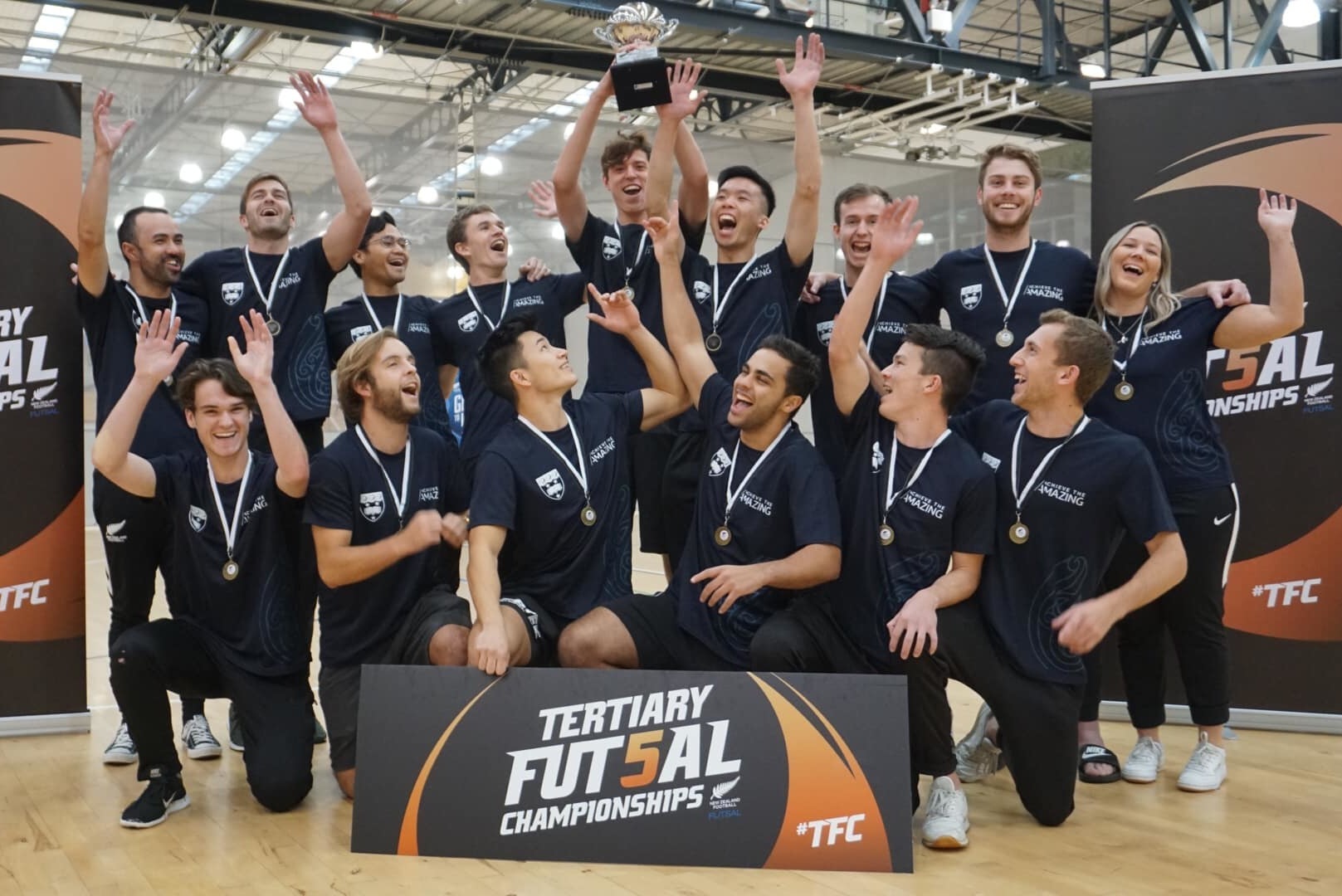 After a hiatus in 2020 due to the COVID-19 pandemic, the National Tertiary Futsal Championship makes a return this week as athletes hit the courts at the Central Energy Trust Arena in Palmerston North from Thursday through Sunday.
The tournament will see seven university teams in both the men's and women's tournaments for the very first time, proving the opportunity to be as popular as ever among student-athletes. Both defending champions are returning with the University of Auckland men and Victoria University of Wellington women looking to go back-to-back after their triumphs in Tauranga in 2019.
Women's reigning MVP and Golden Boot from 2019 Francesa Grange of Victoria University of Wellington re-joins her team and will certainly be a player to watch, as does the men's 2019 Golden Glove award winner Patrick Steele of the University of Waikato.
Tertiary futsal wasn't quite parked in 2020 thanks to the University of Auckland's tri-series tournament between themselves, local rivals AUT, and the University of Waikato back in October. Like this year's Championship, students pounced at the opportunity to represent their university and compete against other students after the widespread disruptions to the majority of 2020. AUT won the women's tournament, defeating hosts University of Auckland 4-3 in the Grand Final penalty shootout after scores were tied 2-2 at the end of extra time. On the men's side the University of Waikato were too strong for AUT, winning an entertaining Grand Final 6-3.
UTSNZ's Marketing and Events Manager Tiwai Wilson is looking forward to seeing a high level of play this week and is intrigued by how the results will influence the UTSNZ overall shield standings. "Teams are always well-prepared for the National Tertiary Futsal Championship as it is a marquee event on the national futsal calendar, and that makes for high quality competition which will be exciting to watch. With this being the third National Tertiary Championship event for the year, the overall shield standings are starting to take shape and the final results from this event could have a big impact on who lifts the shield in September".
All matches are being played in Arena 4 (B&M Centre) at the Central Energy Trust Arena and entry is free with spectators encouraged to come along and support their teams. The full match schedule is available on the NZ Football website with all matches on Court 1 being live streamed on the NZF Futsal Facebook page.
Keep an eye on the UTSNZ Instagram and Facebook accounts throughout the weekend for live updates from both on and off the court.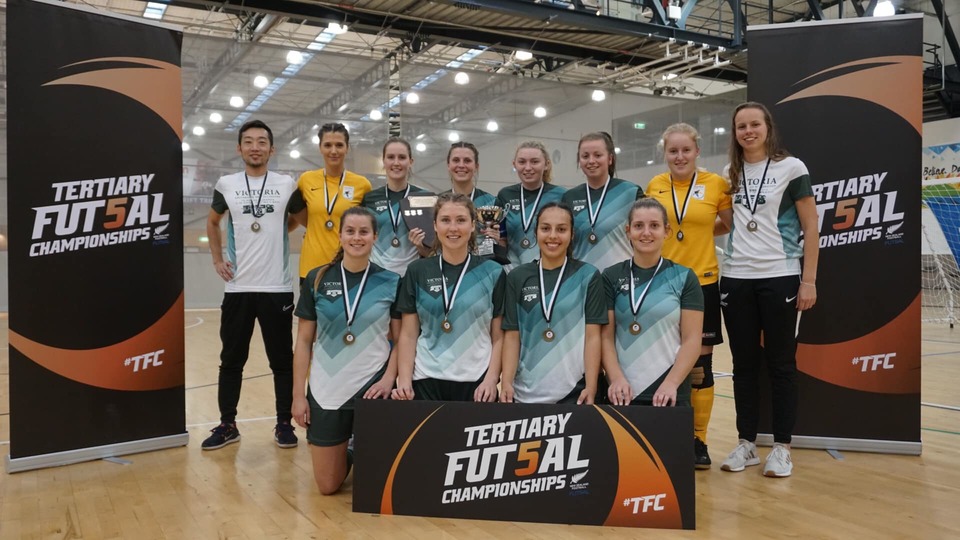 Posted: Wed 14 Apr 2021