Tom Mackintosh's University Pathway to Elite Rowing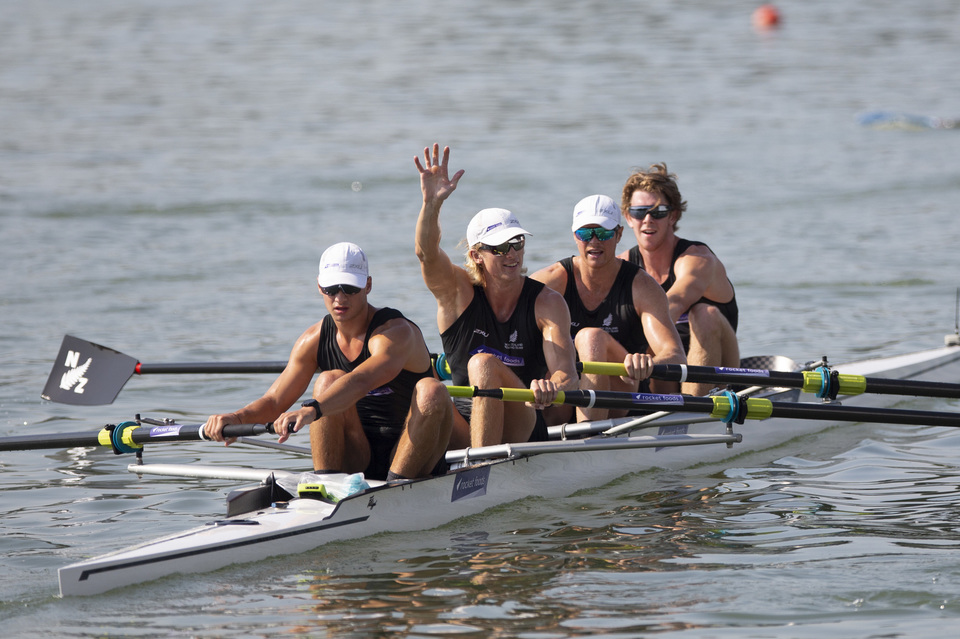 Tom Mackintosh graduated with a Bachelor of Commerce from Canterbury University in 2019 and is a member of the New Zealand rowing team.
Tom Mackintosh began rowing at Lindisfarne College and Hawke's Bay Rowing Club in 2012 at the age of 15. Within two years he found himself selected in the 2014 junior men's coxed four. The crew raced to a bronze medal at the World Rowing Junior Championships in Hamburg, Germany. Tom took time after the World Rowing Junior Championships to focus on his study at the University of Canterbury. During that time he stayed involved with the sport at Rowing Performance Centre level and was also in the New Zealand Universities trans-Tasman team in 2015. Throughout his time at university, Tom also played rugby. In 2016 he was selected in the New Zealand U21 team that competed in a two-regatta series against Australia. The following year Tom was selected in the U23 men's eight that went on to place 7th at the World Rowing Championships in Plovdiv, Bulgaria.
In 2018 he moved into the U23 coxless four and took home a bronze medal from the U23 worlds in Poznan, Poland. When the New Zealand selectors decided to take on this young crew to compete at the elite World Rowing Championships in Bulgaria for experience, the crew achieved a final ranking of 15th at the regatta. In 2019 Tom was reselected into the men's U23 coxless four, and he and his crew managed to take home a silver medal. Following the World Rowing U23 Championships Tom successfully trialled for the men's elite coxless four, which finished 14th at the World Rowing Championships. Unfortunately this was outside of the Olympic qualification standard for the 2020 Games.

''The best decision I have made in my rowing career to date was turning down trials for New Zealand's U23 and elite team. I made this decision to continue my studies at the University of Canterbury, and that choice is what has enabled me to be a part of New Zealand's elite team today. Throughout my break from professional rowing I competed in the New Zealand University rowing team, which allowed me to travel overseas and maintain my competition experience, whilst strengthening my relationship with Rowing NZ. University rowing complimented my studies, and I am grateful I was able to represent my country whilst doing so.''

Nine university campuses within New Zealand offer rowing programmes. Each runs its own unique programme, and all begin at the start of semester one. Throughout the year there are many opportunities for rowers to represent New Zealand universities, including the Trans-Tasman Test Series held against Australia each July and the Aon New Zealand University Rowing Championships. University rowing also offers an opportunity to continue on the high-performance pathway and to represent New Zealand on the world stage at the World University Championships or the World University Games.

If you would like to know more about university rowing please contact info@rowingnz.kiwi or your university rowing club.
This article was originally produced and published by Rowing NZ: https://www.rowingnz.kiwi/Story?Action=View&Story_id=780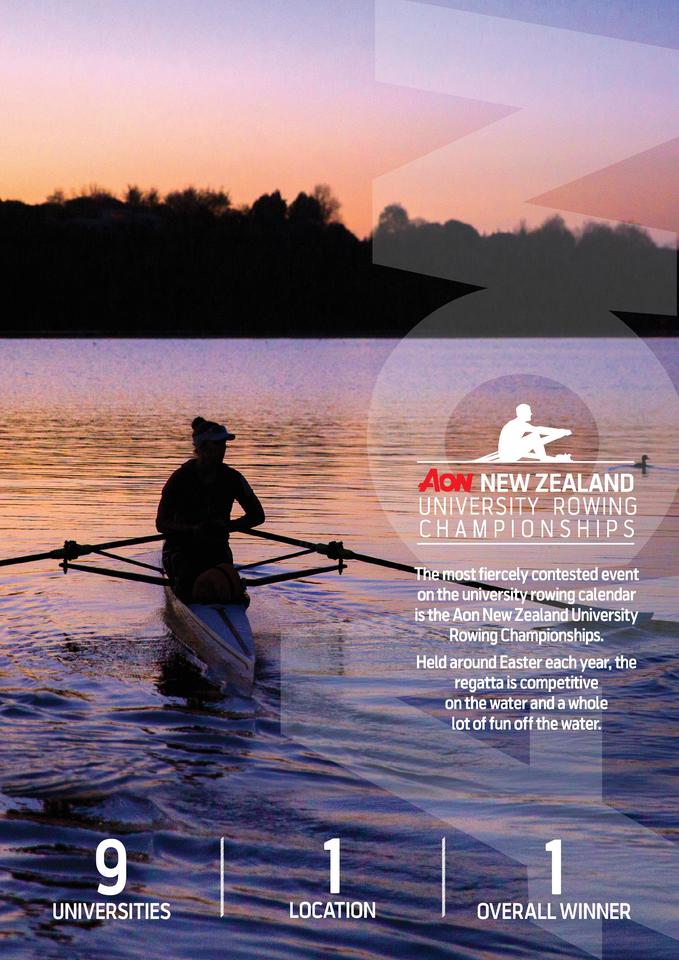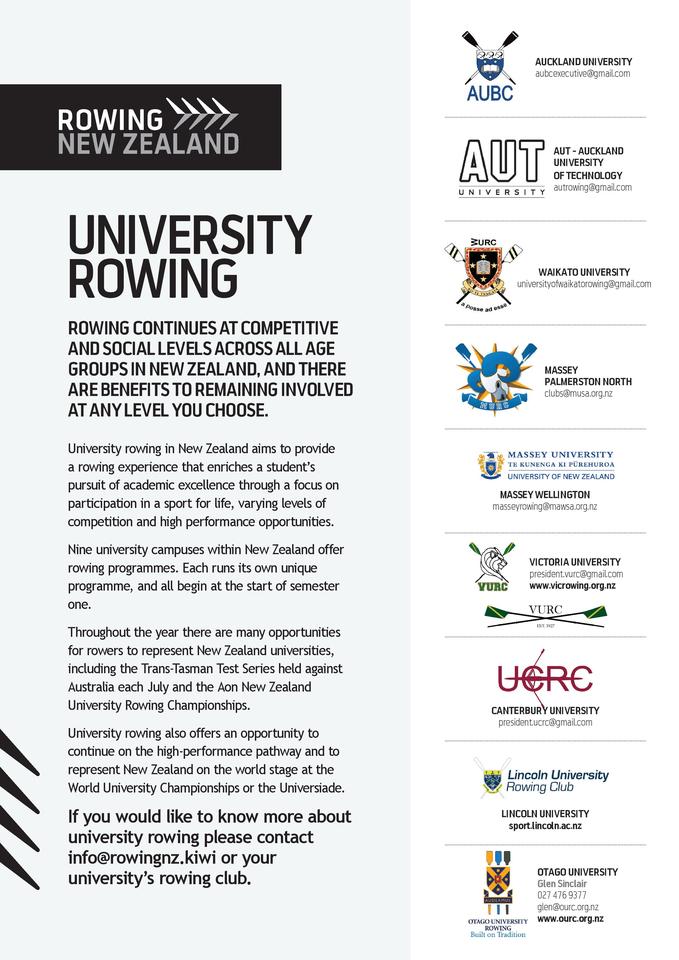 Posted: Thu 21 Jan 2021