Massey University Set to Bring Hockey Communities Together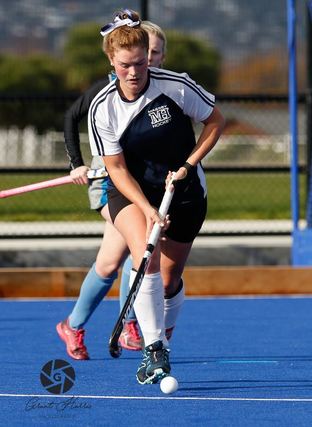 Following the official opening of a new state of the art artificial hockey turf at Massey University's Manawatū campus in June, the University is getting set to host a unique Hockey 5s tournament later this month.
Endorsed by University and Tertiary Sport NZ (UTSNZ), Massey University has partnered with Manawatu Hockey to deliver a modified regional event following the cancellation of the National Tertiary Hockey 5's Championship that was originally scheduled to be hosted in July.
Driven to help students have the best sport experience at university and following its commitment to explore alternative event models following COVID-19 cancellations, UTSNZ is particularly excited by the prospect of this event.
For many students the National Tertiary Championships, delivered by UTSNZ in partnership with relevant national sporting organisations, add a unique value to students' overall university experience and while they sit outside the formal academic programme they have an important role to play.
"Sporting events benefit students in ways that no lecture, book or workshop can" says UTSNZ Executive Director, Sarah Anderson.
"Taking part in events and belonging to a sports club or team can help create a sense of belonging and connectedness, as well as provide opportunities to meet people who share a common interest. Following the Covid-19 lockdown students are telling us they want to get together, they want to play sport and connect with others in a sporting environment" says Anderson.
For Massey University, hosting and delivering the Hockey 5s tournament provides a unique chance to bring the local community together. Whilst primarily focusing on the inter-tertiary element, the event will explore a further 'community' addition through the incorporation of a Feilding High School 1st XI in both the men's and women's draw. It is hoped this will help to get the community together and engaged in the wider purposes of the event.
The event will also be a chance to showcase the newly opened hockey turf on campus, as well as provide the opportunity for learning and development in Hockey 5's prior to hosting of the UTSNZ National Championship event rescheduled for next year.
"Massey University is excited to host the Invitational Hockey 5's tournament on the Manawatu campus's new hockey turf. The turf is a great addition to Massey's sport & recreation facilities and provides a resource that hockey at Massey and in the Manawatu region can be proud of. With a state of the art lighting system, top grade Polytan playing surface, and even a speed testing system built into the turf, the tournament will no doubt provide an awesome opportunity and experience for all students and participants" says Massey's Sport Advancement Manager, Jacob Oram.
And with involvement and engagement key to the success of any event, participation by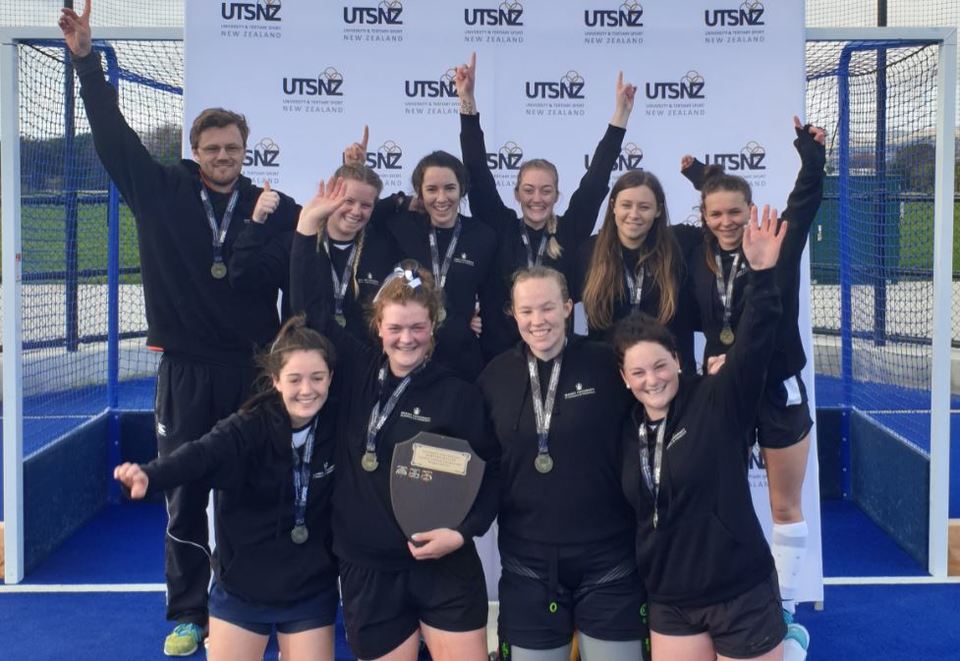 the teams from both Victoria University of Wellington and the University of Waikato will help bolster inter-tertiary rivalry. With the Massey women's team being reigning National Tertiary Hockey 5's Champions the competition is sure to be fierce.
"To be able to play at this tournament after the year of uncertainty and trying times, gives us the opportunity to connect with other universities and play the sport we love. It also gives us a chance to win bragging rights as the best lower North Island university for Hockey 5's in 2020. The University of Waikato 5's team are really looking forward to playing on the new turf and thank Massey University for inviting us to play in this tournament. It give us all something to look forward to after all the other hockey tournaments we could play in have been cancelled" says Anna Cooper, from the University of Waikato.
Equally excited is Victoria University of Wellington Sport Manager, Josie Fitzsimons.
"We're thrilled to see some inter-tertiary sport survive the disruptions of 2020 and extend a big thanks to Massey for hosting this tournament. The challenges and uncertainty this year have reinforced how important sport is for our students, who are very excited to be taking on their peers once again" says Fitzsimons.
In addition to the Hockey 5s event, university hosted events are also being planned for Futsal and Basketball student athletes this year.
The Futsal event will be hosted by the University of Auckland 21-22 September, coinciding with the International Day of University Sport celebrations, as well as the opening of the university's new temporary sport facility. South Island university basketballers will also have the chance to test themselves against other university teams with Lincoln University, the University of Canterbury and Otago University coming together to play a local derby in October.
For more information on this and other inter-tertiary events contact info@utsnz.co.nz
Posted: Fri 11 Sep 2020