University Esports and Competitive Gaming Tournaments gaining ground in New Zealand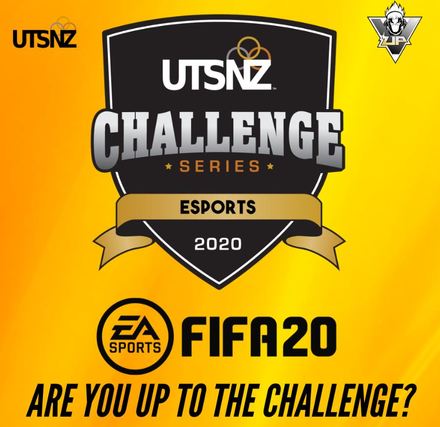 Getting on-board with what is now a global campus phenomenon, UTSNZ has this week opened registrations for its inaugural national tertiary Esports Challenge Series.
University esports are growing, and internationally tertiary institutions who have jumped on board have seen several benefits including increased recruitment and student satisfaction. The result is that esports are now a recognised and valued part of many university sport programmes around the world.
Here in New Zealand, things are no different. There has been consistent growth and engagement in esports by a number of universities. The University of Auckland, Victoria University of Wellington, University of Waikato and University of Canterbury all have established esports clubs, and a Fighting Games Club exists at the University of Otago which is open to everyone with a console and controller for weekly in-person meetups and friendly games, as well as regular tournament brackets.
The reasons for universities getting involved are varied. Some simply want to set up campus-based teams to provide opportunities for students to compete against other like-minded universities, clubs and participants. For others, gaming and esports are a way to create a sense of identity and belonging to the university through the establishment of both a community and a place where students can foster connections. The latter cited as one of the main goals for New Zealand's first tertiary esport arena located at the University of Waikato.
"The vast majority of what we are doing here is getting students together - playing games and then the competition comes second," explained Tom Featonby, University of Waikato Esports Co-ordinator following the opening of the arena in August last year.
The esport industry is also seen by some as a growing and valid career option for graduates. From game development, to coding and tournament operations, there are a number of career opportunities within what is a fast-growing industry and over half of New Zealand's universities are offering gaming related learning courses. AUT is one such university recognising graduate opportunities through its Bachelor of Design - Digital Design Major which offers flexibility across animation, visual effects and game design pathways.
For UTSNZ, involvement aligns nicely with the strategic goals and priorities of the organisation. Esport opportunities offer the chance to increase participation and representation of students in competitive events at a national level, as well as increase the profile and promotion of university sport more generally.
Tasked with establishing and ensuring quality competitive inter-tertiary events, the setting up of proper rules and regulations for esport competitions between universities, including tournaments is seen as a useful role for UTSNZ to play.
In addition, the online nature of esports is recognised as having significant potential to increase the ability of tertiary institutions to connect with their students, and the associated platforms are increasingly becoming a way for participants to consume online information. Some universities going as far as describing 'esports as the new social media', and as such see esports as a key engagement driver within current and future student communities.
At the participant level, the announcement of the UTSNZ Esport Challenge Series is welcomed by University of Auckland gamer, Andy Chen. Andy, a recent representative in the Oceania University League of Legends tournament, predicts large growth in esport in coming years. He believes mainstream recognition to remove the negative stigma, and funding support for university esports clubs are the keys to success.
"The negative stigma around esports will unfortunately continue to exist unless we work together to correct it, which starts with showing that esports is more than just 'gaming' – it can be a legitimate pathway if we help it grow" says Chen.
And growing it is. The tertiary participation pathway now encompassing unique opportunities for New Zealand tertiary students to compete at a local, national and international level.
Specific events include university and club based tournaments, the new UTSNZ Esport Challenge Series in FIFA20 and League of Legends, the longer standing Oceania League of Legends University Tournament and the global FISU Esport Challenge – Football also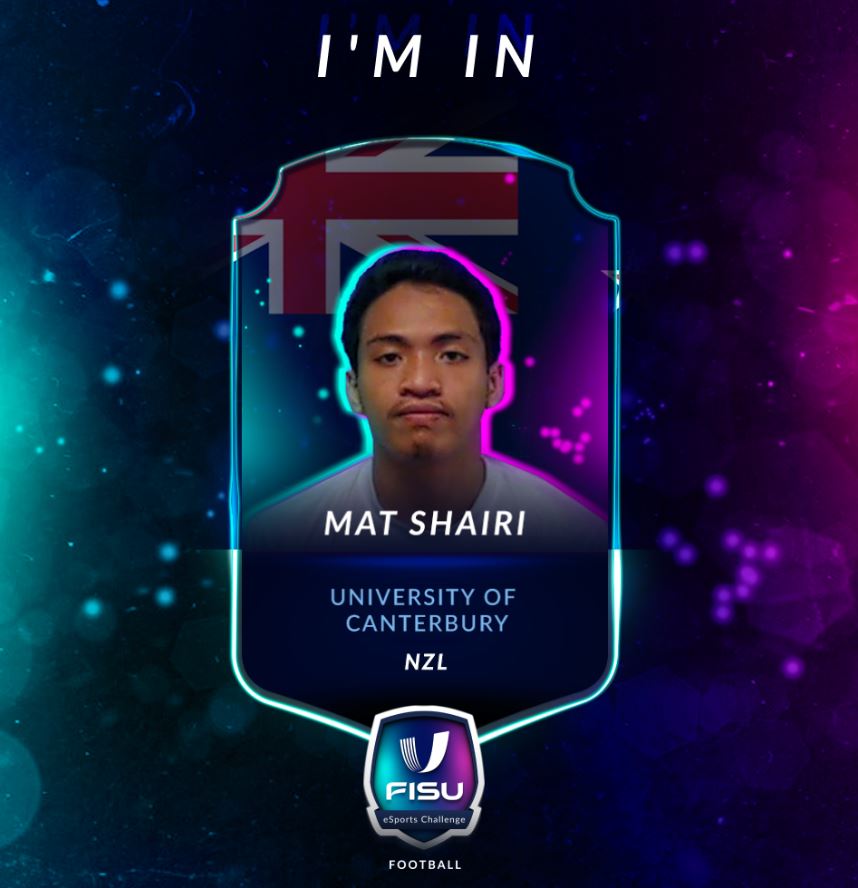 launched this week.
New Zealand representative in the FISU world event, Firdaus Mat Shairi from the University of Canterbury confirming what it meant to him to compete on the world stage against 32 other nations.
"Representing New Zealand and the University of Canterbury in the FISU event meant a whole new world for me. So grateful, honoured and thrilled at the same time to be chosen to compete in a world tournament".
UTSNZ looks forward to helping contribute to more positive student experiences such as this in the future.
For more information and details on university esport opportunities, including UTSNZ tournaments and university clubs visit the UTSNZ website here, email info@utsnz.co.nz or talk to your University Sport Department.
Posted: Fri 10 Jul 2020