University of Auckland claim Esports Silver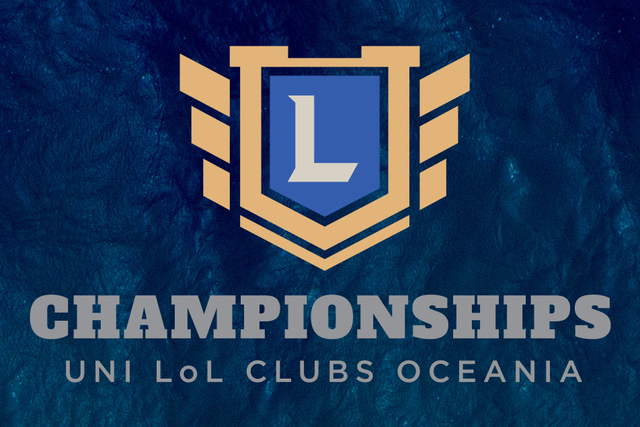 The University of Auckland (UoA) has finished runners-up in the League of Legends 2020 Oceanic University Championships hosted by Unisport Australia and Riot Games. They were defeated by the team from Queensland University of Technology (QUT) in the best-of-5 finals series on Saturday.
After winning the championship in 2019, team UoA were no longer the underdogs as they began their quest for consecutive titles back on the 18th of April. There were 31 teams in total competing this year from all over Australia, New Zealand and New Caledonia. As part of the wildcard group with teams from the University of Canterbury (UC), Victoria University of Wellington (VUW) and New Caledonia, UoA were the sole team to progress from the group to the top-8 which is known as the Nationals Round.
After brushing aside RMIT University from Melbourne in the quarter finals, they were up against their finals opponent from last year, the University of Sydney in the semi-final. The tight match saw UoA replicate their victory from 2019, coming out on top 2-1 and progressing to face QUT in the grand final series. QUT however proved too strong on the day, taking the match 3-1. When asked about the difference between the two teams, UoA team member Andy "Emelg" Chen says it came down to preparation. "Ultimately it just came down to whichever team was more prepared than their opponent, and unfortunately on Saturday that wasn't us. The QUT lineup had put in a lot of hard work to get to the level that they were at, and it really showed in how they played in our match."
Despite the loss, Andy and the team were upbeat about the result and took the lessons in their stride. "We learned a lot as a team over the course of the last year, and thankfully we were able to apply a lot of that knowledge to this year's matches. It wasn't enough to take the gold medal this time around, but with the 'underdog buff' next year I'm sure we'll reclaim our spot at the top."
The esports community within New Zealand universities is slowly developing, with Andy predicting large growth in the coming years. He believes mainstream recognition to remove negative stigma, and funding support for university esports clubs are the keys to success. "The negative stigma around esports will unfortunately continue to exist unless we work together to correct it, which starts with showing that esports is more than just 'gaming' – it can be a legitimate pathway if we help it grow."
UTSNZ is looking forward to working with universities, their esports clubs and students to develop a tournament structure for those who wish to hone their skills. One thing about next year is for sure, the University of Auckland will be back and looking for revenge on QUT. "I've got nothing but praise for their players for being such a tough matchup – we'll get them back next year!"
League of Legends Oceanic University Championship
What is it: An annual event hosted by Riot Games and Unisport Australia
Dates: April/May
Prizes: Winners represent Oceania in the International Collegiate Championship
How to get involved: Join your university club or start one at your university!
Tournament website: See more here
Click here to see the UOA Esports Club's Facebook page
Posted: Mon 25 May 2020