Jacob Mulholland selected for 2020 FISU Volunteer Leader's Academy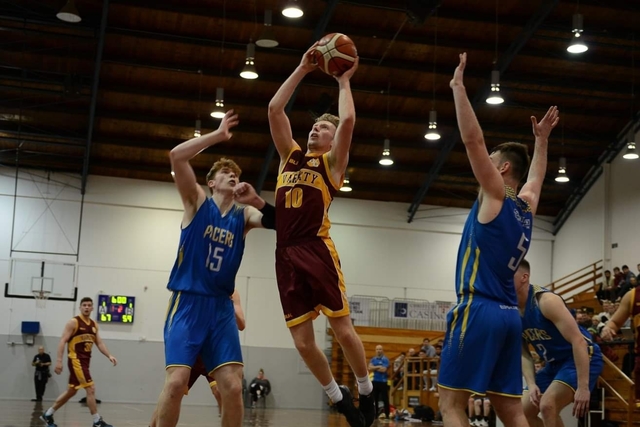 New Zealand will once again be represented at the FISU Volunteer Leader's Academy in Kazan, Russia which is now in its fourth year. The academy is an educational event with the aim of creating a volunteering community around the world that can share the best global practices in volunteer projects in all kinds of sports events.
The 2020 edition, being held from the 10th to the 16th of June, will see over 100 student volunteers from around 90 countries brought together. The intensive 7-day schedule includes lectures, round table discussions and plenty of networking opportunities. Alongside this, the young leaders are set with a group project that they present to an evaluation panel of sports officials.
The University of Canterbury's Jacob Mulholland has been selected by UTSNZ to represent New Zealand and is looking forward to getting stuck in and grabbing the opportunity with both hands. "I think it is going to be a great experience to get outside of my comfort zone and really immerse myself in all that there will be to learn throughout the academy."
Now in his third year studying Sports Coaching, Jacob describes himself as someone who loves sport and the valuable lessons it can provide us. "I believe that everyone should be able to have the opportunity to experience sport and its capabilities of teaching, learning, health, enhancement and growth."
Jacob is familiar with UTSNZ, having represented UC at the National Tertiary Championships for both 3x3 and 5x5 basketball over the past two years. As well as being a talented athlete, Jacob is the volunteer representative for UC on the UTSNZ Student Athlete Commission, the student panel that assists UTSNZ to deliver initiatives that are both fun and rewarding. As part of this role he ran the 2019 International Day of University Sport event at UC which involved partnering with other groups, running the event and promoting it through social media.
Jacob's volunteering also extends into the community where he recently assisted with organising and managing a 3x3 basketball charity event to raise funds for the people and families that were directly impacted by the Christchurch mosque shootings. Basketball is his obvious sport of choice and a lot of his spare time is dedicated to coaching children's teams ranging from primary through to high school age.
Through this experience at the Volunteer Leader's Academy, he hopes to develop in ways that will assist him in all areas that he volunteers in. "I hope to be able to bring back with me a greater knowledge of what sport can do within society and communities, some resources to be able to do that in a practical way as well as an increase in my knowledge and skills regarding leadership and how to become a better leader not only for my benefit but more so for the benefit of others around me."
UTSNZ is extremely proud to be able to extend this opportunity to Jacob and looks forward to assisting him on his road to Russia.
Posted: Tue 25 Feb 2020