The University of Auckland achieves Shield 4-peat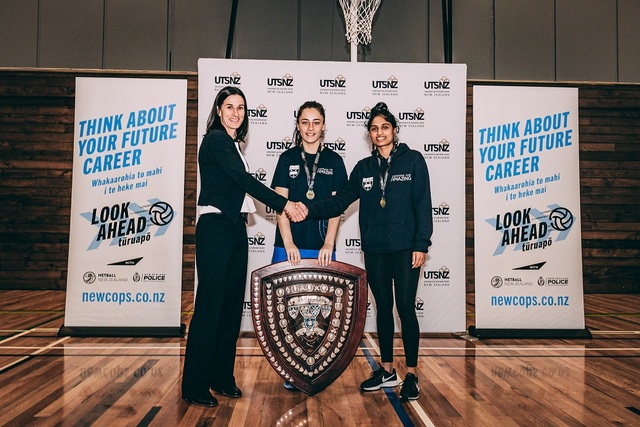 The University of Auckland Crowned National Tertiary Champions
The University of Auckland has once again reigned supreme being awarded the overall university and tertiary sport championship shield for an impressive fourth year in a row.
The shield, which is in its 96th year, is awarded to the tertiary institution with the highest number of competition points gained across performances in UTSNZ's ten national tertiary championship events throughout the year, culminating in 2019 with the National Tertiary Netball Championship held at the Massey University Recreation Centre in September.
For the University of Auckland, the title of Overall National Tertiary Champion comes as a result of championship titles in five sports, including Futsal, Table Tennis, Ultimate, 5x5 Basketball and Netball, as well as runner up titles in 3x3 Basketball, Hockey and Volleyball. The consistency of top three placings saw the University finishing the year on 108 points – 43 points clear of Massey University who finished second overall on the table.
The result also impressive as the UTSNZ National Tertiary Championship events programme continues to attract not just those that want to participate, but those who wish to excel and advance in national and international environments making for highly contested and competitive programme of events.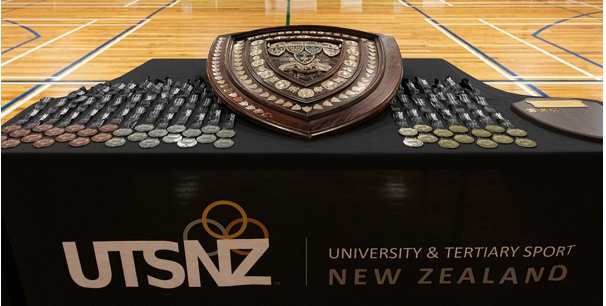 Tiwai Wilson, Acting Sports Manager at The University of Auckland attributes their result to multiple factors.
"Our success stems from a few key factors including the strength of our social and interfaculty sport programmes, improved awareness of the National Tertiary Championship programme across the campus, and the dedication of our staff in providing positive sporting experiences for our students."
The University of Auckland's campus-based sport programme providing the base for recruitment of national tertiary championship teams and is proving a catalyst for on-going student participation.
"The sport we organise on campus plays a huge role in helping students continue to participate in sport while studying and allows us to spread the word about external opportunities such as the National Tertiary Championships. We often find that students discover our department through the social sport offerings and once they become aware of our other programmes, they really start to engage with everything we have to offer," explains Wilson.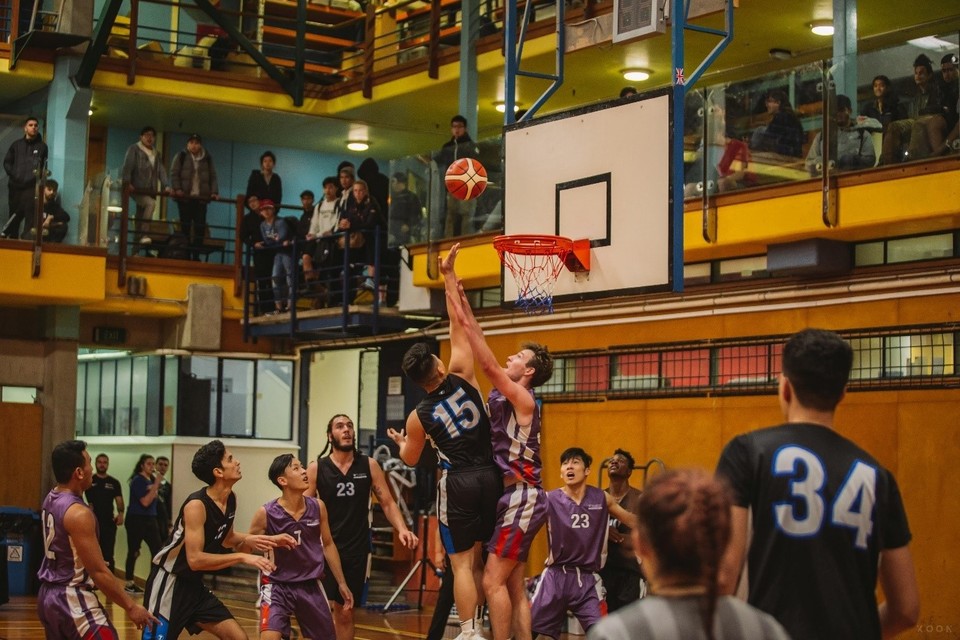 The value of alignment between campus-based sport and the national inter-tertiary programme of events is acknowledged by UTSNZ Executive Director, Sarah Anderson.
"Through the re-establishment of the national inter-tertiary competition and universities going head to head more regularly, rivalry between institutions is building and events are now providing a competitive environment for a wider group of student athletes whose pinnacle will be the tertiary championship."
"Evidence shows the national events programme is adding value to campus-based initiatives through the provision of an aspirational pathway, by providing a catalyst for the re-invigoration of clubs and through the opportunity for students to either reconnect with their sport or to try new one," says Anderson.
Futsal player and University of Auckland student athlete, Thomas Picken, reflects on his involvement in tertiary sport this year.
"Sport has been a big part of my time at The University of Auckland. The National Tertiary Championships I've attended have been the favourite parts of my experience so far. They have led me to fall in love with new sports, meet new people and make lifelong friends," explains Picken.
And it is not only student athletes getting involved. From livestreaming to photography, event management to journalism, engagement of students is extending beyond the court with opportunities for a wider student group to be involved in the championship programme in a variety of ways.
One such student engaged from this year's winning University was Shuai Guo. A first year University of Auckland student studying a graduate diploma in Media and Film, Shuai completed a photography practicum at the National Tertiary 3x3 Basketball Championship held in April on The University of Auckland campus.
"I had a perfect time photographing the UTSNZ 3x3 Championship event. It was an excellent opportunity for me to capture those moments when athletes are entirely dedicated to the game and a great volunteer experience for me to see behind the scenes of the tournament."
"The most enjoyable and valuable part of the two days was being able to get so close to the games. I could share the emotions with the athletes, at times when they cheered and prevailed, and capture these moments with my camera. I also really appreciated the freedom and support that the organisers offered to help me with my shooting".
UTSNZ's Executive Director confirms that engagement of students like Shuai, and across other academic fields, will continue to be a focus of UTSNZ into the future.
"In 2019 it was pleasing to have two national events hosted on university campuses and over the next few years we look forward to more universities being able to host through facility upgrades and rebuilds".
"Campus hosted events provide an opportunity to engage a wider student audience through the ability to align closer to university learning outcomes with wrap around initiatives such as the UTSNZ workforce programme, course placements, practicums and volunteering opportunities. It is hoped that more students will take up this integrated learning experience, complementing their academic development with real world employability skills in the future" explains Anderson.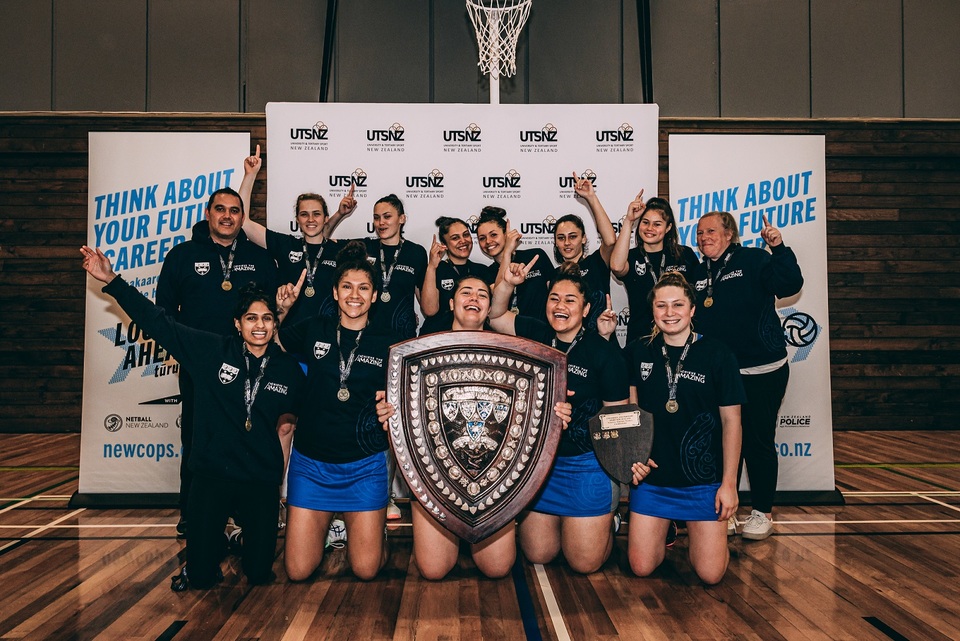 Final standings for 2019 National Tertiary Championship points:
1st The University of Auckland - 108
2nd Massey University – 65
3rd = University of Waikato – 62
3rd = University of Canterbury – 62
5th University of Otago – 55
6th Victoria University of Wellington – 45
7th AUT – 44
8th Lincoln University – 27
Posted: Tue 22 Oct 2019