Tertiary and Secondary Badminton on show in Porirua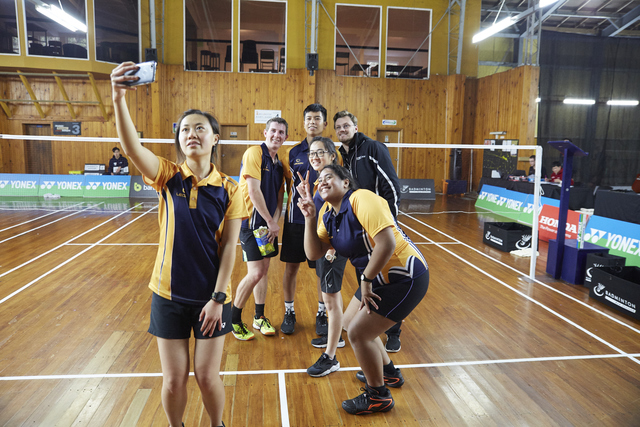 The countdown is on for an exciting showcase of badminton, with close to 300 students making their way to Te Rauparaha Arena in Porirua to contest the national secondary and tertiary titles next week. Among these players will be several who have found success for their school and are now aiming to continue their performance at tertiary level.
Glenn Quintal, Porirua's Recreation Manager, says hosting this Badminton NZ tournament, the first of its kind, is an excellent opportunity for his staff, and for the city.
"We love holding unique events at Te Rauparaha Arena, and this is the first time we have had a badminton festival like this. We welcome all the players and supporters to our city and hope they enjoy our facility."


This badminton festival is a new event, piloted by Badminton New Zealand, bringing together schools and tertiary institutes to create sustainable pathways and aims to retain school leavers in sport. Each year, over 10,000 secondary school students participate in badminton at school, but at tertiary level, the number of players drops significantly – a challenge shared by many sports bodies around the country.
Sarah Anderson, Executive Director of University and Tertiary Sport New Zealand (UTSNZ) believes the event has great potential.
"Our hope is that this joint venture will make more secondary school students aware of our inter-tertiary competition and showcase the opportunity they will have in the future to keep playing badminton to a high level. Our aim is to see numbers grow in the 18-24 age bracket, at both a competitive and participation level."
Keeping players in sport is a big driver for Garry Carnachan, CEO of School Sport New Zealand (SSNZ).
"With the move from secondary to tertiary education being a significant transition point for students, we are really pleased to be involved with UTSNZ in using secondary school events as a connection into tertiary sport. Tertiary sport now has some high-quality opportunities and it makes real sense to promote these to school athletes. Badminton numbers continue to climb in secondary schools and we are really excited about the potential that this event has."
Badminton New Zealand is pleased to be leading the way, with the combined championships aiming to build on the significant growth of badminton in secondary schools and provide a strong and clear the pathway for players to continue playing once they leave school.
"I think there will be a great atmosphere with so many players involved, and it will build to a truly exciting experience as the top players in the country at secondary and tertiary level compete in the finals, cheered on by crowds of their peers," says Joe Hitchcock, Chief Executive of Badminton New Zealand.
"We hope that it will be a real success and provide an example for other sports looking to retain players as they move on from their school years," Hitchcock continues.
As well as the continuity of sporting opportunities for school leavers, there are wider more holistic benefits in this joint approach between secondary schools and tertiary institutions.
"Sport is a powerful tool to bring people together and create a sense of community, and we know that opportunities and engagement in sport at university is an enabler for student holistic well-being. With student well-being a priority not only for New Zealand tertiary institutions, but tertiary institutions across the world, we are excited to be working with Badminton NZ to create an environment that is rich in creating a sense of belonging and connectedness, inclusivity, social cohesion and achievement. This in a time where research suggests students in tertiary education are at high risk for developing mental health problems," UTSNZ's Executive Director adds.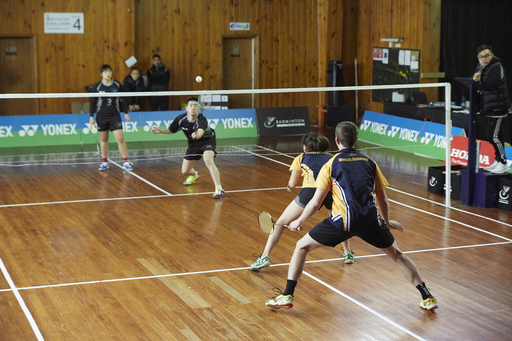 Evan Wong, a member of the winning Westlake Boys' team from 2018 and current University of Auckland Student, is looking forward to competing alongside his old school.
"I think it's a great idea to be playing side by side with secondary schools. It's almost like looking into a mirror and seeing my past self. It will be a great event for students to socialize as well as compete," he said.
Several former secondary school players are praising this new event.
Catelyn Rozario, a former Westlake Girls High School student, will be competing this year for Massey University. She's looking forward to competing again with a new team but feels there will be a step-up in pressure.
"Some of the university teams have New Zealand representatives in them so I feel it'll be a bit more of a challenge, but also lots of fun to travel with the team and play against friends who are going to different universities," she said.
Edward Lau, also studying at Massey University, thinks the event will help encourage school students to keep playing badminton.
"Being able to see top players competing and showing that it's possible to balance study and sport will be especially important - I think it will really help keep secondary school students in the sport," he said.
The combined New Zealand Secondary School and Tertiary Badminton Championships will take place in Porirua from 2 to 5 September 2019, with nearly 300 players competing in over 1000 matches. Play begins at 9.30am on Monday, with entry free for all spectators.
For more information contact:
Jonathon Stone

Badminton New Zealand

jonathon@badminton.org.nz

Nick Harbidge

University & Tertiary Sport
New Zealand

nick.harbidge@utsnz.org.nz

Garry Carnachan

School Sport New Zealand

ceo@schoolsportnz.org.nz
Posted: Thu 29 Aug 2019