2019 Universiade Post Competition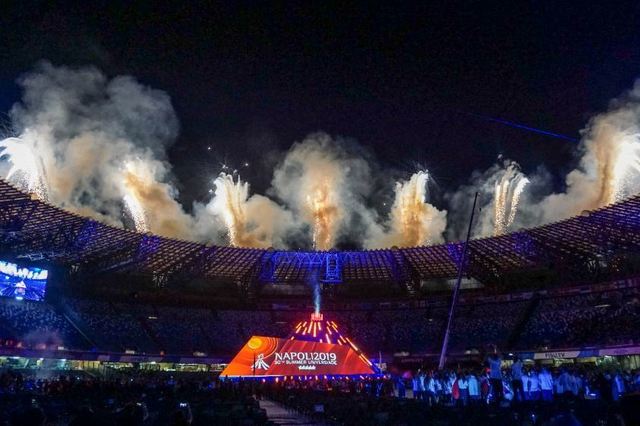 The moment you bounce a ball you have to anticipate the returning bounce.
This was similar to Vicki Hudson's task within Team NZ at the Napoli 2019 World University Games, held 3-14 July. An Athlete Life Advisor for High Performance Sport New Zealand (HPSNZ), Hudson's role at the 2019 Games was to observe, better understand and help support the needs of athletes to perform optimally at an international multi-sport event, with a particular focus on wellbeing and transitioning post performance.
Supported through an HPSNZ Prime Minister's Scholarship, this professional development learning opportunity allowed Hudson to experience an international, high performance, multisport event and gain insight into the needs of athletes from a well-being perspective, as well as provide direct support during and post-competition. Learnings from the experience directly applicable to her role as Athlete Life Advisor for the Olympic Sailing team and high-performance Netball.
"My goal is to talk with the athletes about the expectations they had and any surprises there may have been during the campaign. I try to get them to think about what they've learned. How they will then take those learnings and use them to help prepare for their next sport event? How can they better balance their exams? Was there added pressure on their performance because they had received funding from their club or their University? How did they deal with that pressure?" says Hudson.
"We talk about other things they have to look forward to, so that they've got other things to focus on both in sport and in life. They're all students and need to be excited by other things. There's more going on than just sports. What else are they progressing in life to make them a more rounded person and resilient athlete?"
Hudson adds it isn't her job to come up with solutions. "I just asked the questions, because the athletes have all the answers. My role is to help athletes reflect and progress, to make sure learnings are taken from the competition experience and to help them find ways to do better next time. This all in a safe environment as I'm not linked with any team, sport, manager or coach, making me unbiased", reminds Hudson who worked 23 years at Massey University before joining HPSNZ.
"The past is where you learned the lesson. The future is where you apply the lesson." – Anon
The personalised post-competition meetings were appreciated by athletes, such as pole vaulter Imogen Ayris.
"Obviously there were a lot of things I was thinking about. Putting it into words and talking about it freely with someone else was very cool for reflecting on my performance", says the eighteen- year-old.
For swimmer Jonathan Rutter, it enabled him to reflect openly.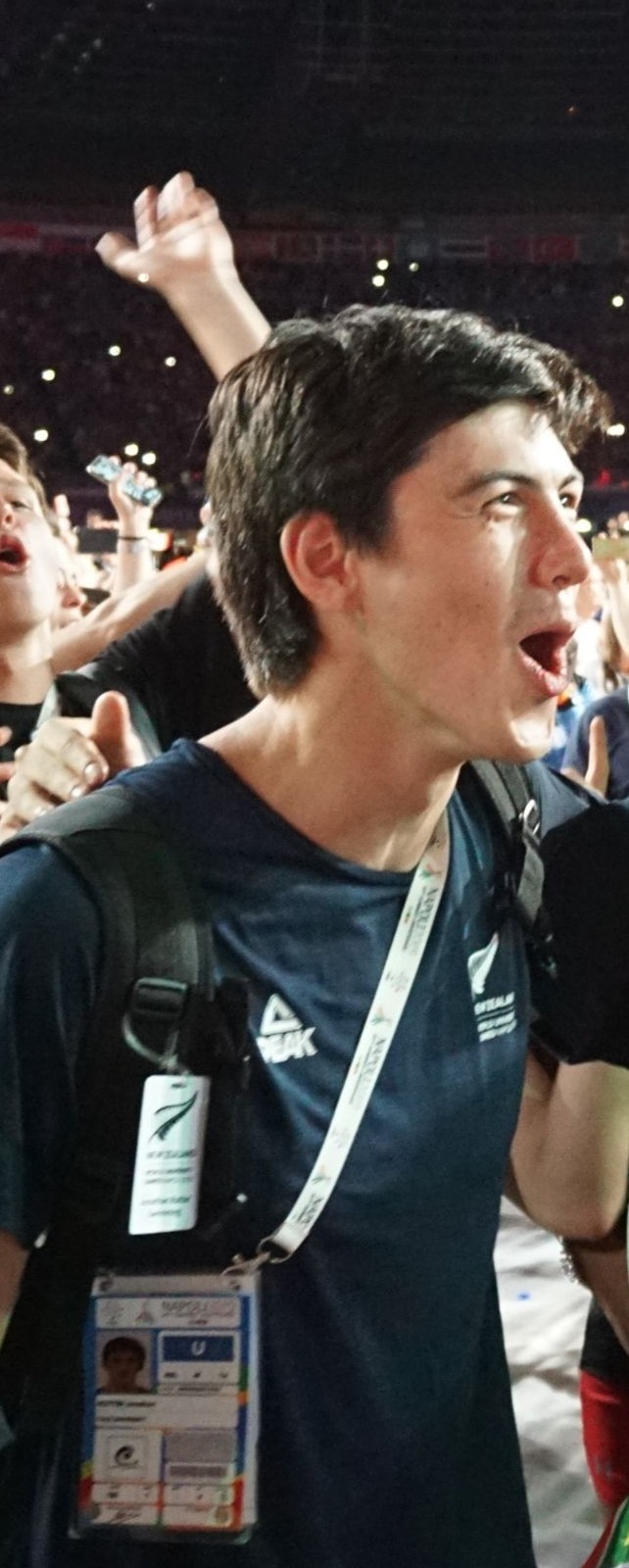 "I had lots of highs and lots of lows. I got injured early on which definitely affected my performance, but at the same time when asked if I could have done anything differently or better, under the circumstances I think I did all the right things. That doesn't mean I'm coming away from here not having learned something – this has been my first multisport competition, I've seen what it's like to stay in a village, have other types of athletes around etc."
Through these meetings, Hudson saw how the particular environment of Napoli – the cruise ship athlete villages, language barriers, transport chaos and regular delays – impacted the Kiwi athletes.
"So many things were happening that were a real struggle. It was interesting to see how different athletes reacted to things out of their control. It creates an emotion. How do they work around that? How can they manage their frustrations and still be able to perform? What kind of process do they need? It was nice they got exposed to that, because it's going to happen all the time", believes Hudson.
The distractions?
"They are everywhere", assures Virginia Tech student Rutter.
"Especially here as we are in such a great location [Italy] and there are athletes from other sports that don't have the same schedule as you. I try not to view those things as distractions - as long as I don't do anything stupid – like staying up too late or walking around too much when I should be resting. I think I swim best when I am enjoying where I am and who I am with. I don't need to have a set routine for every swim meet. I try to be happy and the swimming will take care of itself."
800m runner Stella Pearless didn't deal with the distractions in the same way as Rutter.
"Being on a cruise ship, I found it difficult to remind myself that we were here for a competition. I felt like we were on holiday. It's hard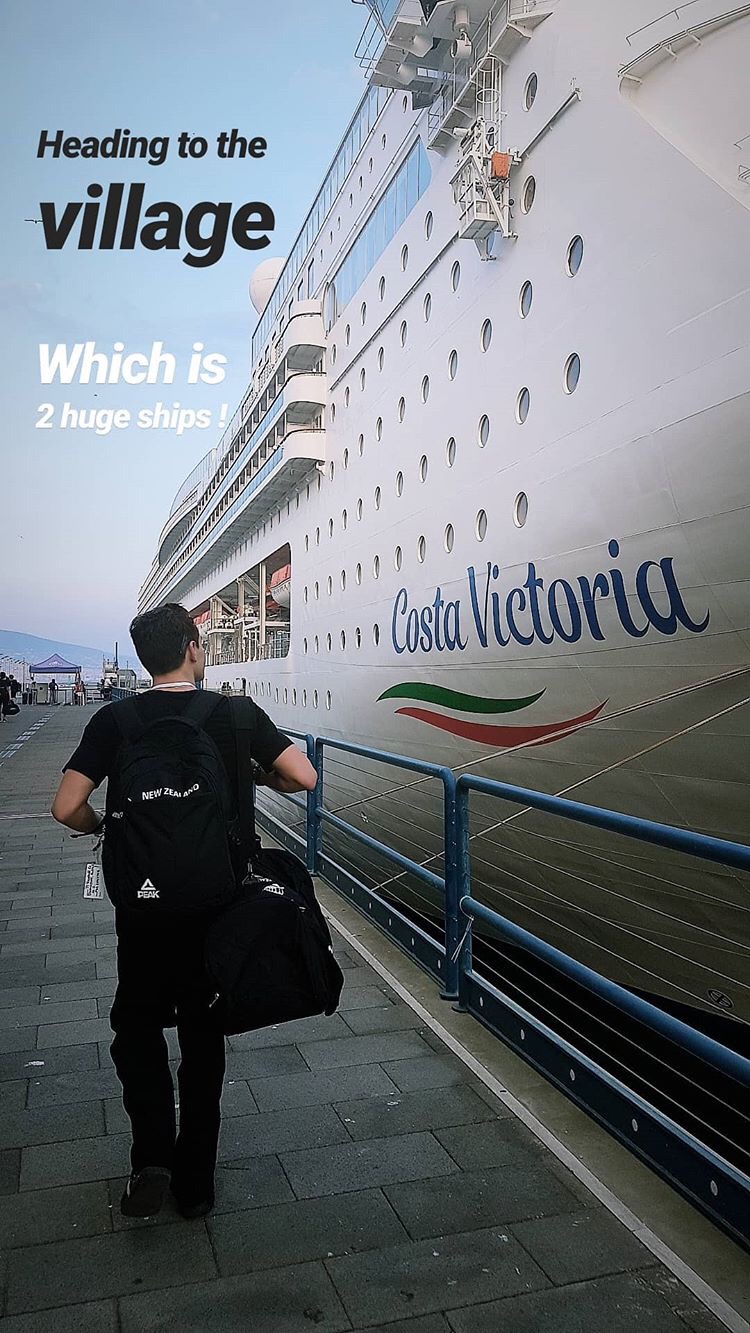 because it's tempting. The city is a beautiful and you want to make the most of it. But I know when I need to take myself away from people and that's kind of what I did. When I didn't want to be with everyone, I just read a book or something. If you want to be with people you can be, if you don't it's easy to take yourself away and still be relaxed. The ship will probably be the only experience we're going to get in terms of staying in a village. I doubt to ever get this kind of experience again", ends the Massey University student.
The post-competition meetings held in Napoli will be useful not only for the 2019 Universiade athletes, but also for future World University Games campaigns. Already a couple of strong themes are beginning to emerge from the athlete meetings. Firstly, there were varied levels of preparation before the games amongst the athletes which influenced their ability to cope when things didn't go as planned. Secondly, most athletes enjoyed the experience and were able to identify some key things that they would do different for next time. This reinforcing that the World University Games, which is often the first major multi-sport event for many athletes, is an invaluable performance learning tool in that regard. It continues to provide important exposure and competition to athletes transitioning between junior and senior elite international competition. Important will be how these learnings and experiences are applied and also are shared with other aspiring athletes.
"We had a huge range of experience in the team with 18-year-olds through to 24-year-olds. How can we get our experienced athletes to share with our junior ones? How that can we make that happen?", questions Hudson.
A good question and one that UTSNZ will continue to explore as post-competition is ultimately pre-competition for many of these rising young stars.
Ends
UTSNZ would like to formally acknowledge and thank the contribution of HPSNZ, through the Prime Minister's Scholarship programme, for the contribution towards the Team NZ Athlete Support role at the 2019 World University Games.
Posted: Thu 08 Aug 2019