World University Games crucial in Sports Medicine pathway to Olympics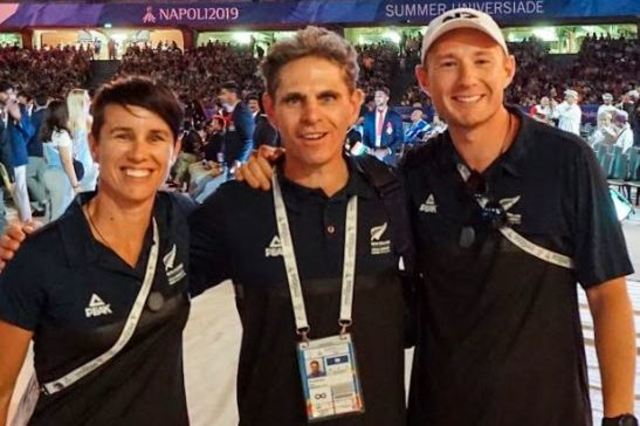 As outlined in the paper "Preparing for an NZOC Health Team Role: What is involved?" by Bruce Hamilton, Jordan Salesa and Fiona Mather, both High Performance Sport NZ (HPSNZ) and the New Zealand Olympic Committee (NZOC) have recognised that articulating a pathway for sports medicine providers into the arena of sports medicine for elite athletes is essential to ensure the ongoing availability of high quality, experienced practitioners at pinnacle events.
Selector Bruce Hamilton, Director of Performance Health at HPSNZ believes "New Zealand needs to have pathways for sports medicine providers into the arena of sports medicine care for elite athletes. This is essential to ensure the ongoing availability of high-quality, experienced practitioners for world multisport events like the Olympics. The World University Games is a crucial event for developing capable and enthusiastic health professionals and sustaining the standards of care for elite NZ athletes in the future."
The paper by Hamilton, Salesa and Mather goes on to explain that the "clinical care of the elite athletes during international camps and competitions is a relatively unique feature of sports medicine support. Events impose quite distinct demands on practitioners, with unfamiliar environments, conflicts of interest, scope of practice extensions, long working days and clinical isolation all creating challenges that must be adapted too in order to be successful. Like all clinical skills, team travel is a capability that must be learnt".
With regards to recruitment and consideration of applications for pinnacle events such as the Olympic and Commonwealth Games, some of the attributes of individual health team members at a pinnacle multi-sport events being sought include:
Event experience - experience and proven capability at an international competition level, and preferably a multisport event.
Proven ability to work in a complex team environment – an established record of effective inter-disciplinary team involvement in the management of elite athletes.
Advanced communication skills - effective communication of timely, relevant and accurate information to inform multi-disciplinary decision making under pressure of time and conflicting imperatives.
Skills under pressure - the ability to remain positive and effective despite the challenging multi-sport environment.
The World University Games has long been used as a springboard to a successful international sporting career by many student-athletes and is often the first major multi-sport event not only for athletes, but also sports administrators (including coaches, managers, medical and operations staff), providing an invaluable performance learning tool and environment.
26-year-old AUT graduate, Ben Park was one of the three physiotherapists who took up this professional development opportunity, recently travelling with the New Zealand Team to the Napoli 2019 World University Games. A former NZ cycling representative, Ben gave up his cycling career to focus on his studies and is currently the men's Black Sticks' physiotherapist commencing this role at the end of 2018. As part of the 2019 World University Games Performance Support Team, Ben hopes his experience will help him qualify for a medical role at the 2020 Olympic Games.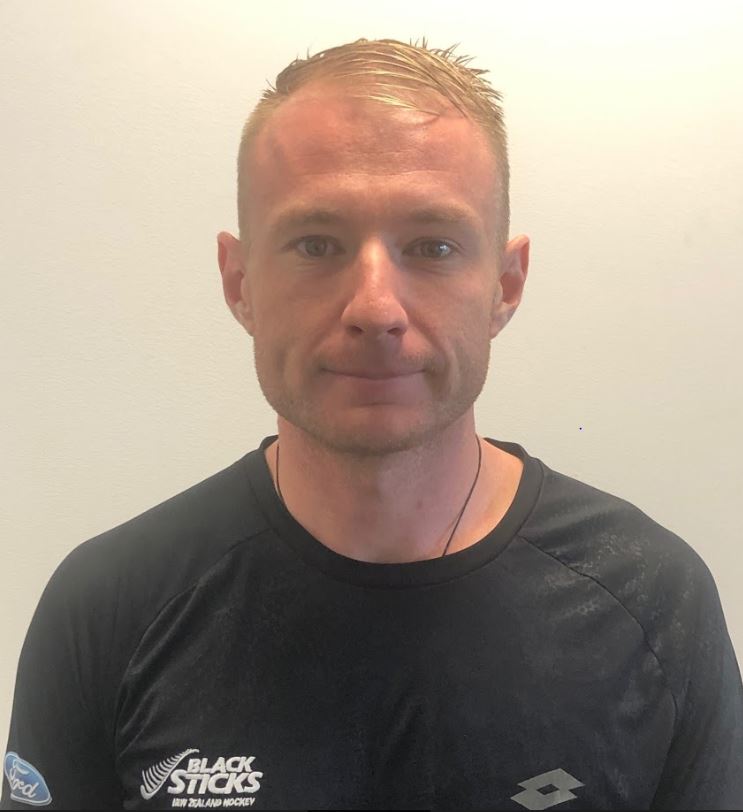 Interview with Ben Park – Team Physiotherapist WUG 2019
Why did you apply for the position of Team NZ physio at the World University Games?
As a cyclist my goal was to go to the Olympics. That goal never came true so I shifted it to attend the Olympic Games in a different capacity. My goal became to be the best sport physiotherapist that I could be. I've been involved in many sports from hockey to netball, to rugby, to volleyball, to cycling; with the direction of hoping to get myself to the Olympics. I've never been to an event like this [WUG] before, that is a multisport event where there are athletes representing across all types of different sports and codes. That's why a position in the World University Games team felt like a really good opportunity to apply for in an attempt to an expose myself to a multi-sport Games and Olympic style event – this before applying to go to the big event next year in Tokyo.
Do you think being at the World University Games is necessary for going to the Olympic Games, or could you have gone directly to the Olympic Games?
I think that this is an ideal stepping stone. The Olympic Games is a complex beast. There's a lot going on and you're dealing with athletes at the height of stress for the biggest show that everyone talks about. The World University Games in a way is an Olympic Games for a lot of athletes who will never go on to an Olympic Games, so this is their Olympics. So for me to be able to come in and help mould them towards a high performance model is really cool. It's my baby step toward going to an Olympic Games. This is my trial run.
What's your career plan – do you aim to do several Olympics Games?
I'd love to get involved with as many Olympic and Commonwealth Games as I can, and this is just the first step in that general direction.
At a multisport Games, is your job similar to what you do with the NZ Black Sticks?
It's similar to what I do with hockey, but different. Similar in the way that you work some big days and you're ideally helping athletes to find whatever they need to do to help them tick and get themselves in ideal physical condition for their event. Different in the way that you are shifting from thinking about a taekwondo athlete that is trying to kick his leg above someone's head, to the next person who is a swimmer, to the next who is a steeple-chase runner. The required shift in mindset and what you're actually dealing with has been quite a cool challenge.
Have you been surprised by anything?
I was expecting busy and organised and I think I was pretty well prepared in terms of what to expect. The experience has probably been that and more so I have really enjoyed it.
As part of your job, do you travel a lot?
With the Black Sticks programme I've travelled to Australia, Argentina, and prior to coming into the WUG I was in Europe for five weeks.
How do you organise yourself being abroad most of the time ?
The thing about being on tour, whether it's with the Black Sticks or when you are at a WUG, is that you tend to run off a calendar. You become really day by day focused. You look at the next day and you know what you are focusing on. You have a very good gauge of when the next game is, or in the case of this event when the next performance is for the athlete. That's always the first question; 'so when do you compete?', 'when do you train next ?'.
You've got to spend a lot of time working day to day.
I've been out of the country for seven weeks now and to be honest the time has flown by because once you get into the swing of things time goes really rapidly.
Day to day focussed – can this be long-term?
I think it can be challenging after a while. I guess I'm still young and green, but can appreciate that you still need to take some time for yourself. I do actively try and make sure I exercise every day so I get some fresh air. If you're not looking after yourself then you're not going to be looking after your athletes very well.
Do you like the World University Games experience?
Yes. It sounds really glamorous! I'm super fortunate to travel and I love my job which takes me around the country and to different parts of the world. I guess the not so glamarous part is that you are working out of a different hotel room and a different country. But that's just part of the role and for me being able to help athletes perform on what may be their biggest stage, to get the best results they can, that's all I need.
Ends
UTSNZ wishes Ben well in realising his Olympic Games dream.
We would also like to formally thank HPSNZ for the PM Scholarship Grant that supported Ben's role in the NZ Team, as well as Dr Bruce Hamilton, Director of Performance Health at HPSNZ, for his assistance in appointment of the 2019 WUG Medical Team.
The Medical Team for the 2019 World University Games consisted of:
Steve Williams, Medical Doctor
Jacinta Horan, Physiotherapist
Ben Park, Physiotherapist
The health team were selected based on their clinical reasoning for health and performance impact, event experience, proven ability to work in a complex team environment, advanced communications skills, and the ability to apply skills under pressure.
Posted: Thu 01 Aug 2019