2019 National Intercollegiate Athletic Games (Taiwan University Games) Golf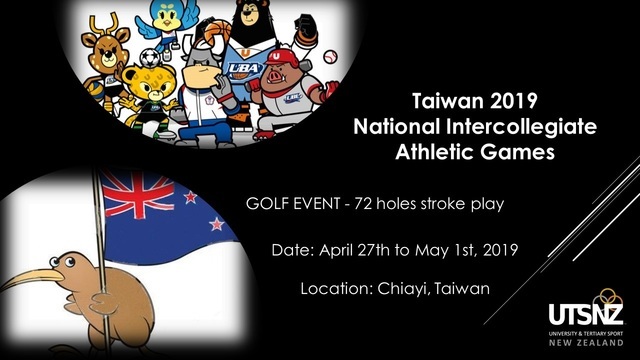 UTSNZ is committed to providing more international representation opportunities than ever this year, and the next opportunity that New Zealand student-athletes are taking advantage of is an invitation to the Taiwan University Games.
New Zealand will have two athletes competing in the 72-hole stroke play Golf tournament running between 27th of April and the 1st of May.
Kit Bittle from AUT University and Sam Yoshifuji from The University of Auckland have been endorsed by UTSNZ and New Zealand Golf to represent New Zealand. With handicaps of just +1.4 and +1.6 respectively, Kit and Sam represent the best in tertiary level golf that New Zealand has to offer and will be serious contenders at the tournament.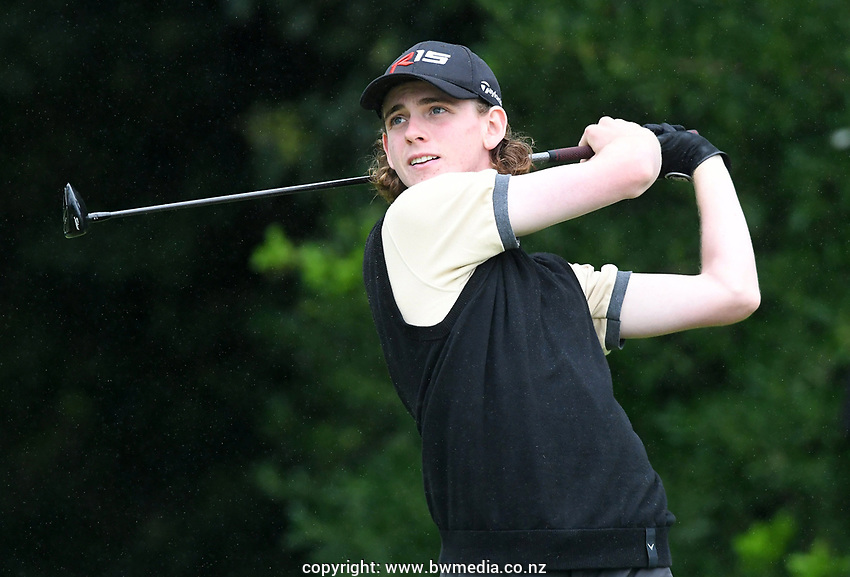 Kit, who in 2011 played in the U.S. Kids Gold Teen World Championship placing 71st out of 165 teen golfers from all over the world after just 2 years of playing the game, won the North Island U19 Tournament in 2017, was the North Harbour Number 1 last year and has played in the Men's representative team both years.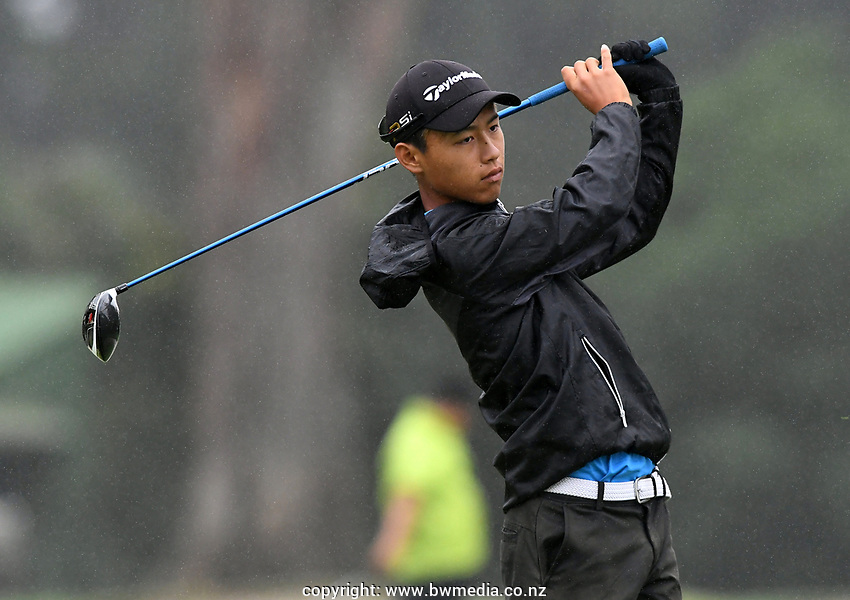 With just a +1.6 handicap, Sam also brings very strong competition to the tournament all the way from his Gulf Harbour Club and will he will definitely be one to watch in Taiwan.
Kit and Sam will be accompanied on their trip by Tiwai Wilson, Acting Sports Manager at The University of Auckland, who will be their travelling team manager. Tiwai has been heavily involved with UTSNZ events recently with The University of Auckland hosting the National Tertiary 3X3 Championship last weekend. As well hosting, Tiwai managed two teams both of which picked up silver medals. Tiwai has proven himself as a future leader in the sport sector and as a result has been awarded the team manager role in Taiwan as part of the UTSNZ Workforce Development Programme.
We look forward to following the progress of Kit and Sam during the 72-hole competition and will be providing updates throughout.
Good luck Kit and Sam!
Posted: Tue 23 Apr 2019