Tertiary teams get a chance to be seen alongside new invitational tournament to boost NZ Rugby World Series preparations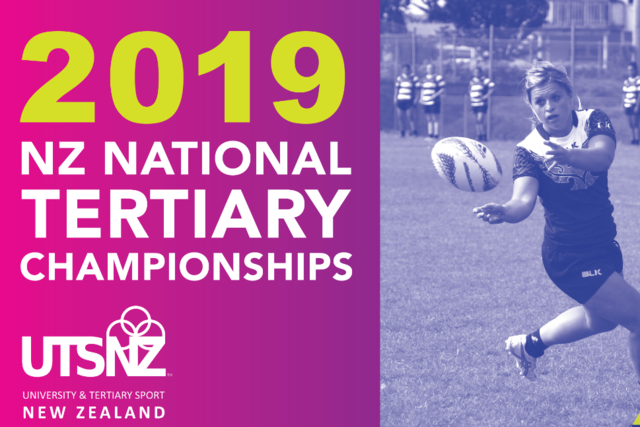 The 2019 UTSNZ National Tertiary Women's Sevens Championship tournament continues to have an international flavour with NZ Rugby running an International Women's Invitational tournament alongside the annual tertiary event.
In 2018 the national tertiary championship ran alongside the international HSBC sevens event in Hamilton, which provided the finalists a once in a lifetime opportunity to play inside FMG Stadium as part of the international world series programme.
This year the same seven university teams (University of Auckland, AUT University, Massey University, University of Waikato, Victoria University of Wellington, University of Canterbury and Otago University) will again rub shoulders with top international players with the NZ Black Ferns Seven's Team, Black Ferns Development Squad, Papua New Guinea and Thailand national teams and the Mei Pearls – a Japanese Club Team playing in an international invitational the same weekend. The All Black Sevens (men's) Development team will also be featuring in the weekend's prgramme playing Tonga in the best of 5 games.
Check out the full story by NZ Rugby here.
Posted: Tue 12 Mar 2019