Funding and staff announcements signal official start to NZ's Napoli 2019 campaign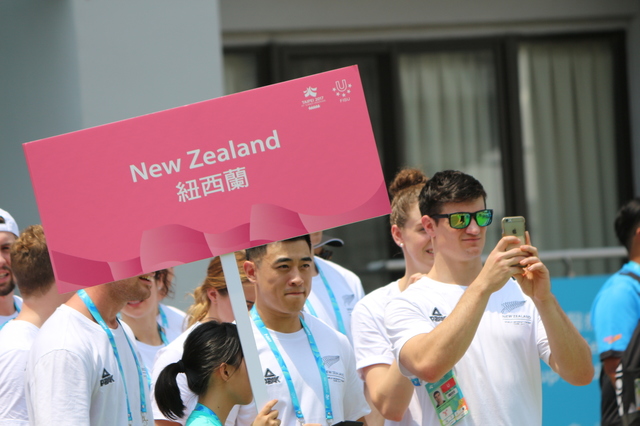 UTSNZ is delighted to announce that High Performance Sport NZ (HPSNZ) has awarded a $30,000 Prime Minister's Support Team Scholarship to fund six performance support staff members to attend the 2019 World University Games in Italy. This scholarship will support the development of people appointed to the team roles of Chef de Mission, deputy Chef de Mission, Team Operations, Medical and two Physiotherapists.
"We respect the work sports are individually and collectively doing to provide opportunities for Kiwi athletes to win on the world stage," said Michael Scott, HPSNZ Chief Executive, in his congratulatory letter.
The Health Team for the World University Games has already been officially appointed. They are:
Steve Williams, Medical Doctor
Jacinta Horan, Physiotherapist
Ben Park, Physiotherapist
Selector Bruce Hamilton, Director of Performance Health at HPSNZ believes: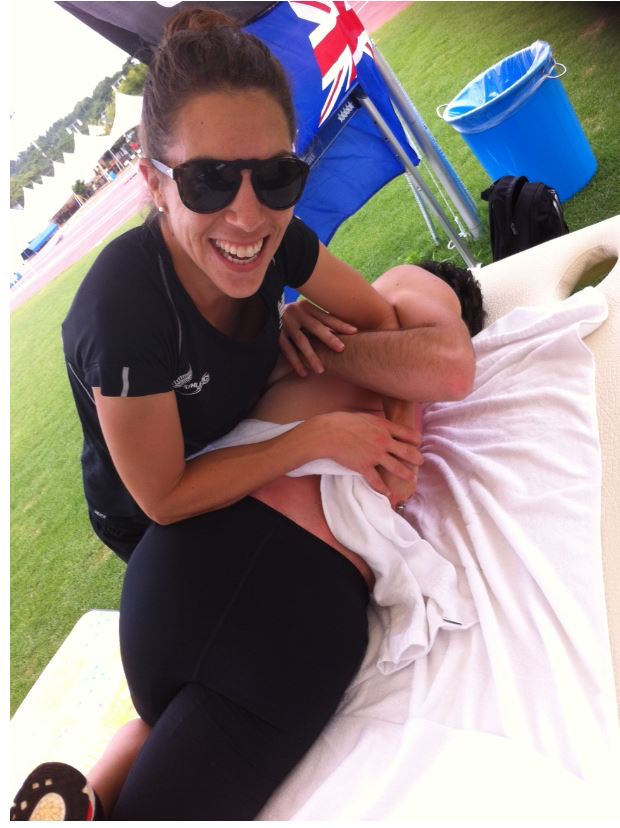 "New Zealand needs to have pathways for sports medicine providers into the arena of sports medicine care for elite athletes. This is essential to ensure the ongoing availability of high-quality, experienced practitioners for world multisport events like the Olympics. The World University Games is a crucial event for developing capable and enthusiastic health professionals and sustaining the standards of care for elite NZ athletes in the future."
The health team were selected based on their clinical reasoning for health and performance impact, event experience, proven ability to work in a complex team environment, advanced communications skills, and the ability to apply skills under pressure.
Steve Williams (BMedSc, MB ChB) is a familiar medic on the scene of world sporting fixtures. In the university space, Steve travelled to Japan this year as physician for the NZ Universities Rugby team. Steve has also been part of previous World University Games in China, Russia and Taiwan. His expertise in high performance sport sees Steve maintain a busy general practice based in Dunedin.
Jacinta Horan (MHPrac (musculo) Honours, PG Cert Ap, BPhty) has worked as a physiotherapist around the world including for the Portuguese Sevens team and Irish Athletics Team and more locally with NZ Athletics, the Black Ferns and the NZ Women's Sevens Team. Jacinta recently worked at the 2018 Youth Olympic Games in Buenos Aires. As Director and Physio at Bureta Physiotherapy, her focus is on sports physiotherapy and she regularly works on high performance sports projects.
Ben Park graduated as a physiotherapist from AUT in 2014. As an ex-elite cyclist, Ben understands the pressures of sporting commitments and specialised bio-mechanics involved in these sports. He is currently a Senior Rehabilitation Physio at Avenues Physio-Fitness. Ben has worked as the North Harbour Women's National League Hockey Physiotherapist and is keen to continue his sports physiotherapy. Ben has completed his post-graduate diploma in rehabilitation with distinction.
UTSNZ expects to announce the other performance support staff roles in January, including Chef de Mission.
Keep up to date with Napoli 2019 news on Facebook or our Napoli 2019 page.
Posted: Wed 19 Dec 2018