Massey closes out tight netball clashes to take final 2018 championship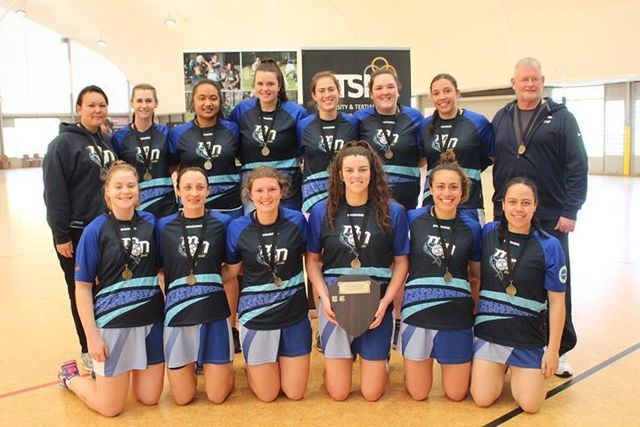 At the Barfoot & Thompson Centre on Auckland's North Shore over the weekend, a UTSNZ record of nine tertiary institutions took the court to contest the 2018 National Tertiary Netball Championship. In addition to member universities, UTSNZ was delighted to have local ITPs Manukau Institute of Technology and Unitec join the event for the first time. A Netball North Harbour invitational team rounded out the groups.
Due to the volume of teams, tournament organisers had to cut playing time to 40 minutes which ensured games were played to a high intensity throughout, and many contests came down to the wire.
After securing the final berth by one goal in the semi-final, underdog Massey University proved their staying power under pressure by netting 31-30 goals against the University of Waikato in the final. Waikato had set themselves up to be the team to beat going into the final, having recorded convincing wins in all their other tournament games.
2016 winners University of Auckland came third, followed by Lincoln University to round out the top four.
With a large number of Beko and age group regional representative players and coaches in attendance, the tournament standard is improving considerably each year. The high quality of netball on display across the whole tournament made it tough for selectors to pick a tournament team. The team named was:
Kahu Sturmey (Massey University)
Lily Fletcher (Lincoln University)
Monica Faulkner (University of Waikato)
Stephanie Collins (Massey University)
Tiffany Challis (University of Canterbury)
Savannah Cassidy (University of Waikato)
Eden Anderson (University of Waikato)
Olivia Solia (University of Auckland)
Grace McLean (University of Canterbury)
Hannah Ridling (University of Waikato)
Kiani Syevenson (University of Auckland)
Kate Lloyd (Lincoln University)
Tournament results:
Day 2
GROUP A
Victoria v Unitec 73-6
Massey v MIT 38-28
GROUP B
AUT v Waikato 30-42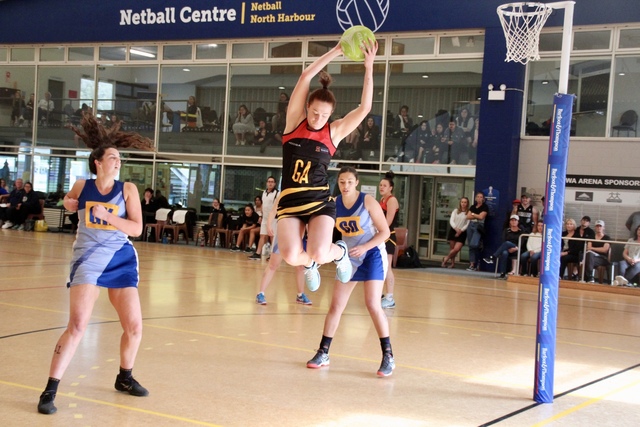 UoA v UC 45-38
PLAYOFFS
MIT v UC 45-43 (UC won by default due to MIT ineligibility)
Victoria v AUT 35-28
For 9/10: Unitec v North Harbour Invitational* 16-50
For 7/8: AUT v MIT 33-31
For 5/6: UC v Victoria 38-35
Semi-finals:
Massey v Auckland 33-32
Waikato v Lincoln 42-32
For 3/4: UoA v Lincoln 45-27
Final: Massey v Waikato 31-30
Day 1
GROUP A
Vic v Massey 25-38
Lincoln v MIT 32-22
Unitec v Massey 4-82
Vic v Lincoln 27-30
MIT v Unitec 87-4
Massey v Lincoln 39-23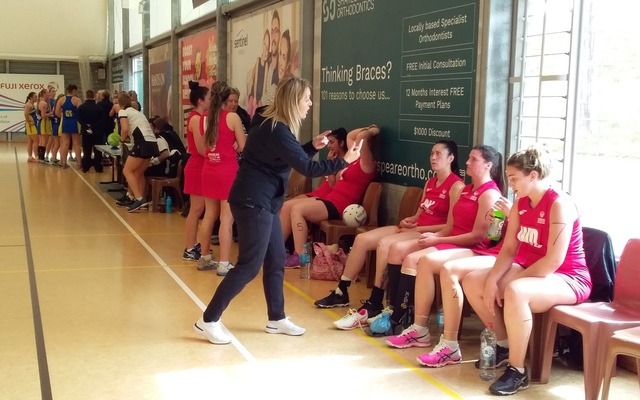 Vic v MIT 45-25
Unitec v Lincoln 4-67
Massey, Lincoln = 12 points
Vic = 5 points
MIT = 4 points
Unitec = 0 points
GROUP B
UoA v AUT 43-26
Harbour v UC 31-26
UoA v Waikato 29-44
Harbour v AUT 33-37
UC v Waikato 28-46
UoA v Harbour 49-41
AUT v UC 33-38
Waikato v Harbour 43-29
Waikato = 12 points
UoA, UC = 8 points
AUT = 4 points
Harbour = 0 points*
* Harbour are an invitational team and are therefore not eligible to gain competition points.
Posted: Mon 24 Sep 2018