Fargher far from a one-lift wonder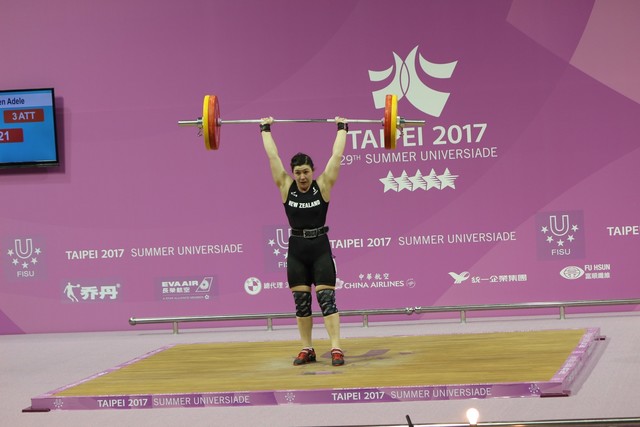 In May 2017 Lauren Fargher was profiled in the Kapiti Observer just two months after she had started competing in weightlifting. The Victoria University of Wellington student was quoted as saying one of her long-term goals was to compete at the World University Championships in Poland.
Just two months after that article she was warming up next to Olympic medallists such as Jong Sim Rim at the World University Games in Taipei, where Fargher and four other student-athletes competed in NZ colours.
And now, Olympic Weightlifting New Zealand (OWNZ) has named Fargher as the sole NZ representative to compete in those very World University Championships she aspired to. The 2018 FISU World University Weightlifting Championship will take place in Biala Podlaska, Poland from 20-23 September.
"Fargher's rapid rise has reflected a growth in the sport of weightlifting, partly due to the popularity of crossfit. Four out of the six female weightlifters in the NZ Commonwealth Games team came to the sport from crossfit, just like Lauren has. It gives them a higher training age," explains Simon Kent, OWNZ High Performance Manager.
"International multisport events like the Commonwealth Games, World University Games and Pacific Games are important for us. They give our athletes a chance to face high-class opposition, to see how high the bar is set, and to observe how athletes from other sports approach things," said Kent.
This rapid ascendancy in the ranks has surprised even Fargher herself:
"It's pretty amazing that what I said in May last year has come true. I didn't even expect to get to the World Uni Games so I've progressed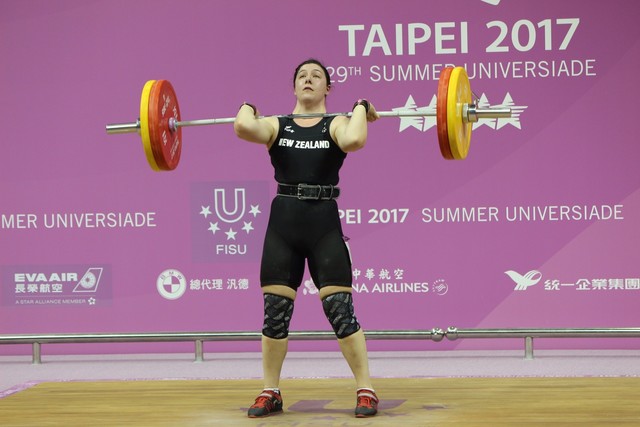 much quicker than anticipated."
As a rookie with just six months training behind her, Fargher's World University Games (WUG) experience was "mind-blowing" both from a competitive level and as part of a close-knit team.
"Nothing can compare to the large scale of that event. It's the best experience I've ever had.
"I was really proud of us as a weightlifting community. None of us knew each other before Taipei, but we really came together as a great team unit and the atmosphere was so supportive."
Fargher came 7th out of nine women in the 90kg weightlifting category and the newcomer was happy to learn from the world multigames experience.
"The biggest learning was that I need to maintain confidence in and focus on myself. While it's good to be inspired by the top athletes there, it's easy to get distracted by them too."
Fargher will be accompanied and supported by Hugh Lawrence, the coach from Kiwi Barbell Weightlifting, where she got her start.
After five years of studying a double degree in Law and Science, Fargher has graduated and is enjoying working for a law firm in Palmerston North. She still trains about eight times a week, but now does so from home since relocating from the Kapiti Coast and admits she is probably better at "maximising the time I do have".
With less than two months to go until the World University Championships, we're sure that Fargher will snatch all the time she can to prepare, mentally and physically, to realise her goal.
Posted: Fri 03 Aug 2018